Johns Hopkins head and neck endocrine surgeon Richard Alexander Harbison discusses translational research by leveraging clinical specimens to investigate the effect of metabolites in the tumor microenvironment on anti-tumor immunity.
Share Fast Facts
Learn how tumor metabolism can enhance the anti-tumor immune response. Click to Tweet
Related Presenters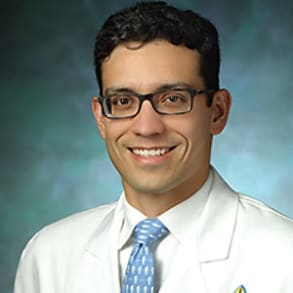 Richard Alexander Harbison, MD, MS
Assistant Professor of Otolaryngology - Head and Neck Surgery
EXPERTISE Benign Thyroid Disorders, Benign Tumors of the Head and Neck, Endocrinology, Goiter, Head and Neck Cancers, Hoarseness, Hyperparathyroidism, Minimally Invasive Radiofrequency Ablation, Neck Masses, Oncology, Otolaryngology, ...