Viruses and Immunotherapy for Brain Tumors
Neurosurgeon Michael Lim, M.D. talks about using viruses and other aspects of immunotherapy for brain tumors.
Program Highlights:
1. Polio virus and brain tumor treatment (0:22)
2. Genetically modify viruses to attack tumors (1:21)
3. Implanted melanoma tumors (2:21)
4. Myeloid cells play an important role (3:22)
5. May not need a neurotropic virus (4:23)
6. Timeline relative to tumor development (5:25)
7. At one point one drug cocktail but a different one at another (6:28)
8. Building on fantastic data from other tumors (7:23)
9. End (8:10)
Related Presenters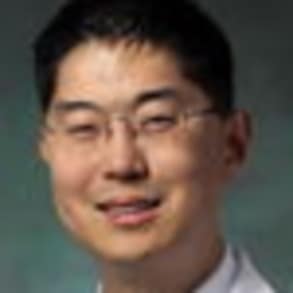 Associate Professor of Neurosurgery
Expertise: Arteriovenous Malformations, Brain Cancer, Brain Tumors, Glioblastoma, Metastatic Brain Tumors, Neurosurgery, Neurosurgical Oncology, Radiosurgery, Skull Base Surgery, Skull Base Tumors, Trigeminal Neuralgia. Research ...