April 18, 2018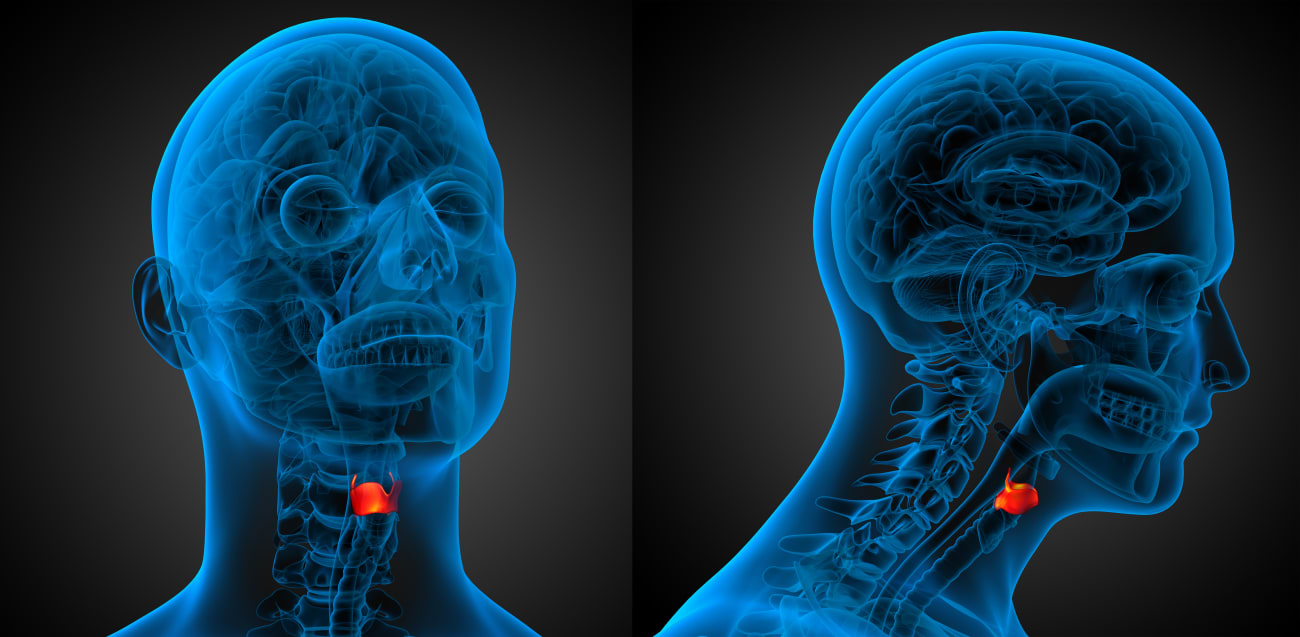 In the fall of 2011, retired journalist Alfred Friendly Jr. was diagnosed with stage 1 laryngeal cancer. At the time, doctors in Washington, D.C., assured Friendly that the tumor was small and radiation would take care of it. "They were wrong," he says.
In the spring of 2012 Friendly was experiencing some throat and ear pain, and looked to Johns Hopkins for a second opinion. That June, head and neck surgeon Christine Gourin found he had a recurrence of the lesion; the cancer was now a stage 2 laryngeal cancer of the epiglottis. Gourin performed a supraglottic (partial) laryngectomy on Friendly, who had worked internationally for Newsweek and the New York Times and had written speeches for members of Congress and the president of the World Bank during his career. During the operation, Gourin removed all of Friendly's larynx except for the vocal cords, as well as nearby lymph nodes in case the cancer had spread.
"Some people who have recurrence of a tumor after radiation end up needing a total laryngectomy, so we were lucky because his voice is very important to him that he was able to have this procedure," says Gourin. "It's a difficult surgery. You have to be not only in good health but also in good physical shape to have it, because by removing the larynx above the vocal cords, you're removing some mechanisms of the larynx that protect against aspiration and you have to be fit enough to handle that. Not everybody is a candidate, but fortunately, he was."
Following surgery, Friendly worked with speech language pathologist Donna Tippett to relearn to swallow. While Friendly did well initially, a few months later he had developed exercise intolerance. It was bothersome when he played tennis, and while walking his dog he often had to stop and catch his breath. 
Gourin observed during an examination that Friendly had developed posterior glottic stenosis as a consequence of the radiation. "While he still had a good voice, he couldn't open up the vocal cords as widely when taking deep breaths of air," Gourin says. She then recommended a Montgomery tracheal cannula, designed for patients with Friendly's exact medical problem.
"I'm a huge fan of these and don't think they're used enough," she says. "Unlike a standard tracheostomy, the part of the cannula that goes in the airway is very small, so it's self-retaining...The cannula itself is made of a soft rubber or soft plastic, unlike the hard plastic of a trach tube. Because there isn't a portion that extends into the airway, they're easier to take care of—and they don't have to be held in place with straps or ties."
Since that procedure, Friendly has resumed his active lifestyle, traveling, speaking publicly and staying physically fit. He recently celebrated his 80thbirthday.
Gourin says she was nearly brought to tears watching a recent YouTube video of Friendly addressing a group of journalism fellows at American University, because retaining his voice was so important: "I'm just so thrilled that this worked out for him."
For more information or to refer a patient, call 443-997-6467 or see https://www.hopkinsmedicine.org/otolaryngology/specialty_areas/head_neck_cancer_surgery_center/.