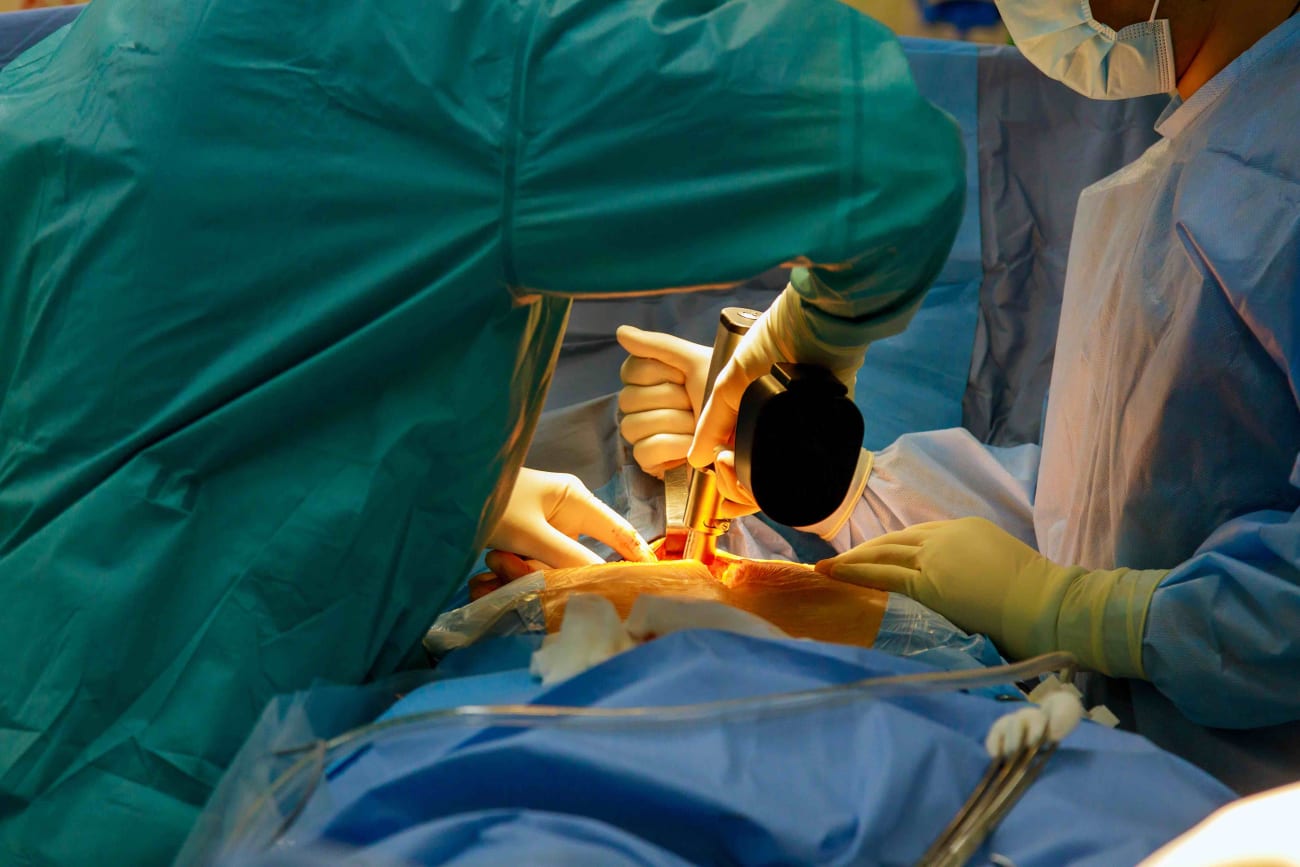 Johns Hopkins Cardiothoracic Surgery at Suburban Hospital offers comprehensive care for patients with complex and common cardiothoracic conditions. The hospital, located in the greater Washington area, offers a broad range of treatments, including the latest in minimally invasive procedures.
One of the great benefits of the program, says director Thomas Matthew, "is that our patients have access to the most advanced treatments in the comfort of our community hospital setting." For those patients who are referred to the practice, their physicians have direct collaboration with Suburban's surgeons, ensuring smooth transitions of care.
Share Fast Facts
The cardiothoracic surgery department @SuburbanHosp offers comprehensive care for patients with complex and common cardiothoracic conditions. Click to Tweet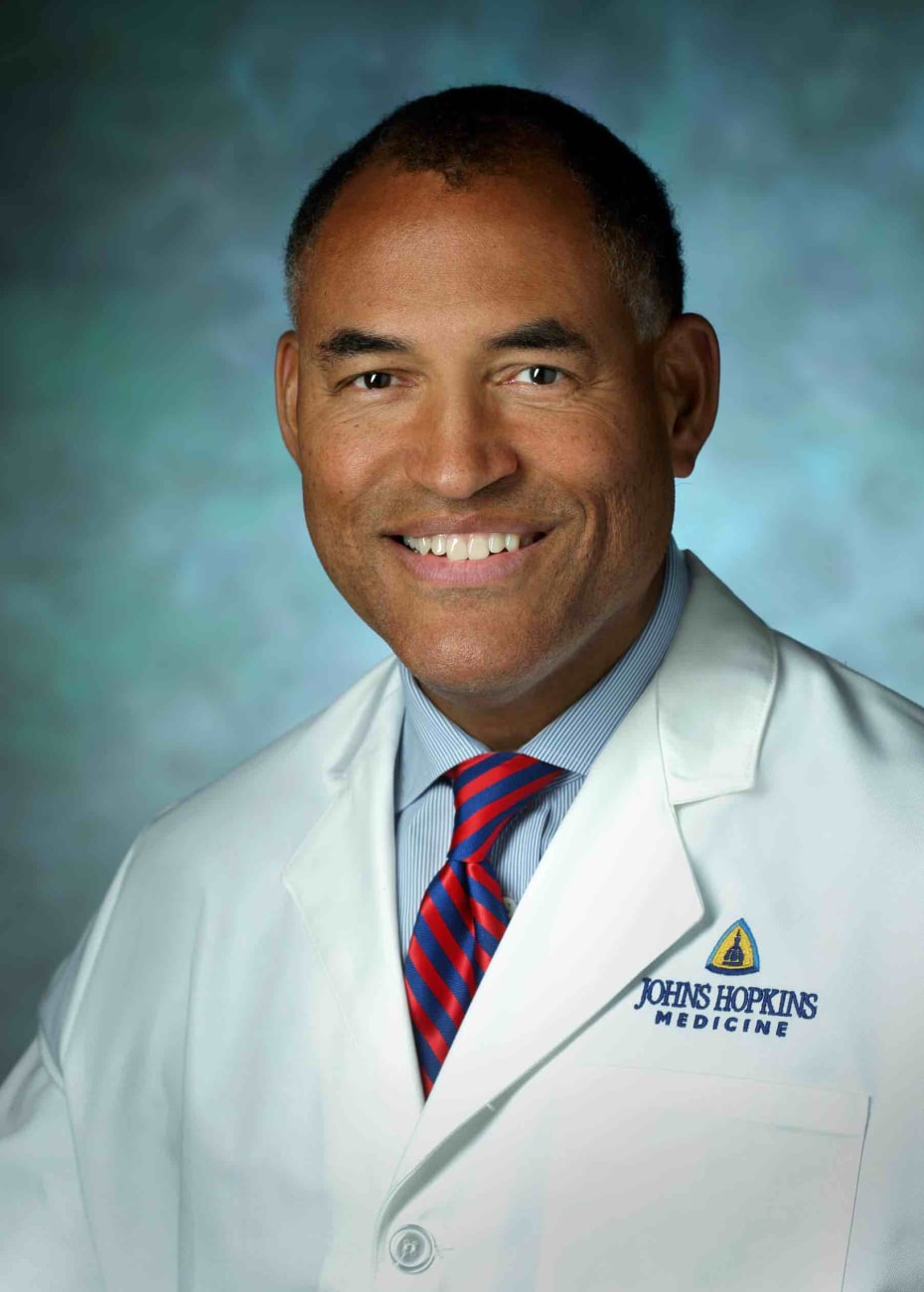 Minimally Invasive Approaches at Suburban Hospital
Surgeons at Suburban Hospital perform minimally invasive and transcatheter aortic valve replacement (TAVR), minimally invasive ascending aortic aneurysm repair and valve surgery, as well as minimally invasive mitral valve repair. They coordinate post-procedure care with intensivists who are on staff at all times to care for ICU patients.
Cardiothoracic surgeon Fayyaz Hashmi says only about 5% of surgeons in the country consistently perform minimally invasive valve surgery.
In addition to the technical benefits of such treatments, "patients in the program will have surgeons at their bedside every day, service-oriented nurses and highly personalized care," says Matthew.
For example, for coronary bypass surgery, the program offers multiple options, including minimally invasive procedures such as MIDCAB surgery, multiple arterial graft surgery and off-pump procedures. "This is to ensure more customized solutions for the individual," Hashmi says. "There are no cookie-cutter solutions for a patient's needs."
Matthew says that more than 30% of Suburban's coronary bypass surgeries are done off-pump — more than twice the national average of 12%.
Together, Hashmi and Matthew perform more than 200 cardiothoracic surgeries per year.
As surgeons who began their careers in private practice and have more than 25 years of experience each, Hashmi says Matthew and he have the sensitivity to collaborate well with physicians who may refer patients — and with each other.  
"We work as a true team, consulting one another on almost every patient," Hashmi says. "Preop and postop: Every patient is seen by both of us, and this allows for more personalized care."
One patient who has benefited from Suburban's specialized care in a patient-centered environment is Ted Eagles. The 85-year-old Washington, D.C., resident was on one of his regular 7-mile walks in January when he felt that something just wasn't right. His primary care doctor urged him to seek hospital care. At Sibley Memorial Hospital, doctors determined he was in heart failure due to a ruptured cord in the mitral valve. He was transferred to Suburban and the cardiothoracic surgery program.
Hashmi performed a minimally invasive mitral valve repair on Jan. 19, and Eagles recovered shortly thereafter. He has been getting back out and walking again.
Eagles said he felt that those caring for him were working as a team, and that Hashmi truly cared about him as a patient.
"Dr. Hashmi has a remarkably empathetic personality," Eagles says. "He radiates understanding and confidence, and came across as a profoundly kind person."
That kind of treatment is precisely what Matthew says patients should expect from his team.
"Our mission is to give quality care in a comfortable environment," he says. "People come here because of the easy access and the personalized care."