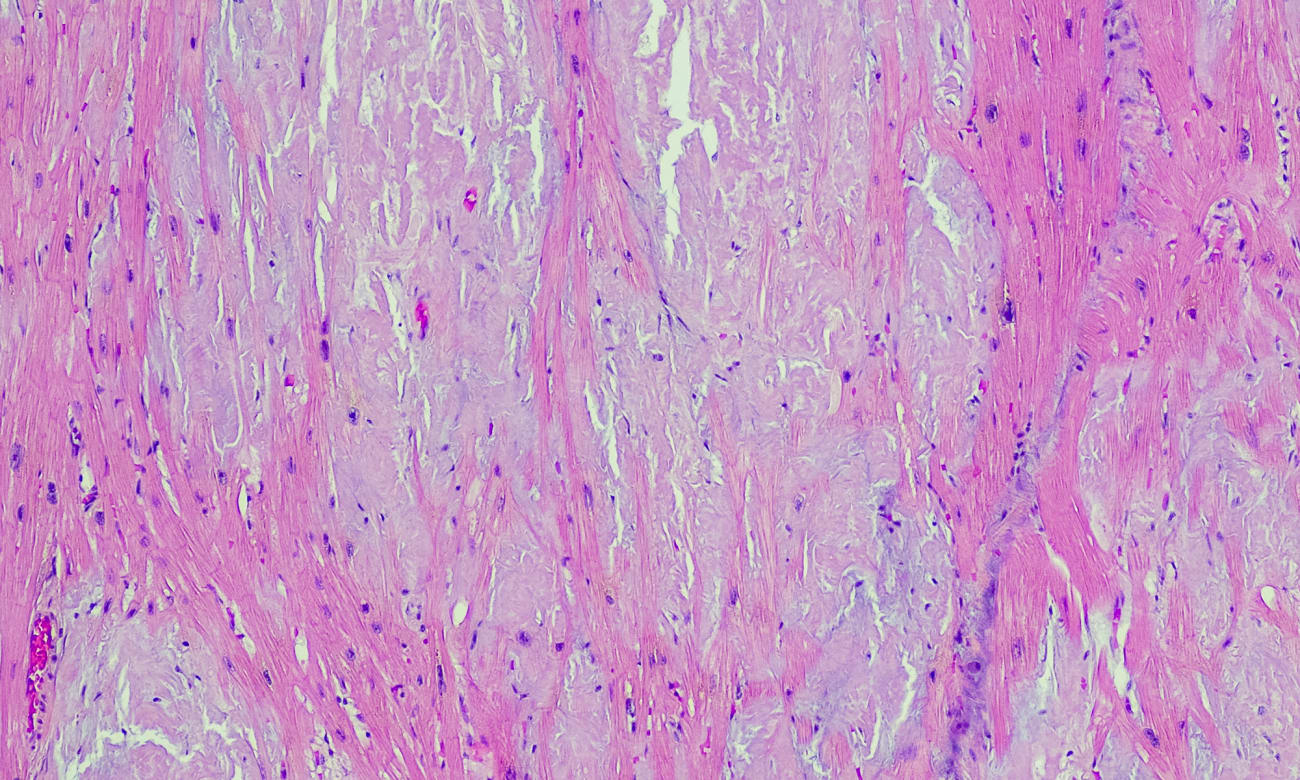 The Johns Hopkins Comprehensive Center for Amyloidosis is among a growing number of programs dedicated to multidisciplinary care for this rare disease.
Until recently, patients with suspected or confirmed cardiac amyloidosis had few options. The only way for physicians to diagnose the condition was to search for the misfolded proteins through tissue biopsy, often times cardiac — a procedure typically offered at tertiary care hospitals. For one of the most common subtypes, known as AL or light chain amyloidosis, treatments such as chemotherapy, immunotherapy and stem cell transplants came with numerous side effects. For the other major subtype, known as ATTR or transthyretin cardiac amyloidosis, no disease-modifying pharmaceutical therapies existed.
But in the past five years, physicians and researchers involved in understanding cardiac amyloidosis have made enormous progress, says cardiologist Joban Vaishnav, director of the Johns Hopkins Comprehensive Center for Amyloidosis. Due to the advent of technetium pyrophosphate scanning (a nuclear medicine imaging test), physicians can now use a noninvasive algorithm to diagnose ATTR cardiac amyloidosis, and it has helped reveal a history of severe underdiagnosis, especially in patients who have heart failure with preserved ejection fraction. A new medication, tafamidis, was approved in 2018 as the first truly disease-modifying treatment for ATTR cardiac amyloidosis, and more medications have been approved for the neuropathy that often results from this disease.
"All of these advancements," Vaishnav says, "have led to a lot of excitement in the field." 
To better care for this growing population of patients, she says, the Johns Hopkins Comprehensive Center for Amyloidosis brings together a multidisciplinary team of experts to treat the various manifestations of this disease through facilitating timely diagnosis, providing quick access to medications and the opportunity for enrollment in ongoing clinical trials, and leading cutting-edge research on disease mechanisms.
Vaishnav works closely with neurologist Michael Polydefkis, director of the cutaneous neurology laboratory and an expert in amyloidosis peripheral neuropathy; gastroenterologist Robert Bulat, who treats gastroenterology manifestations of amyloidosis; nephrologists Elena Cervantes and Manny Monroy-Trujillo, specialists in amyloidosis-related kidney disease; and genetics counselor Emily Brown, who provides some patients with information about the genetic roots of their condition.
Colleagues in oncology, including Syed Abbas Ali and Carol Ann Huff, as well as nurse practitioner Kate Campion, guide treatment for patients with light-chain amyloidosis who require chemo and immunotherapy. The center also has a close relationship with the Johns Hopkins Heart Failure Bridge Clinic, which facilitates on-demand appointments for patients with heart failure caused by amyloidosis. Nurse practitioner Abby Hubbard provides dedicated care, helping patients receive fast access to whatever they may need.
In addition, Johns Hopkins' specialty pharmacy works closely with patients to help them acquire the drugs used to treat the condition. Although these pharmaceuticals are often extraordinarily expensive, Vaishnav says, the vast majority of patients are able to obtain them regardless of financial status due to the diligence and dedication of pharmacists.
Having a devoted center for patients with amyloidosis not only facilitates excellent care, Vaishnav says, but also allows unprecedented opportunities for research. Vaishnav and her colleagues recently assembled an amyloidosis registry that follows more than 400 Johns Hopkins patients, a resource that is helping clinicians and researchers tackle tough questions in the field. For example, preliminary data from the registry has helped researchers identify socioeconomic variables linked to disparities in amyloidosis diagnosis. Data from the center's patients have also revealed that those with specific genetic mutations are less likely to be diagnosed using noninvasive means — suggesting that amyloidosis can't be excluded even if noninvasive tests are negative. In addition, colleague Mark Ranek is researching novel mechanisms of amyloidosis, with the hope to uncover previously unexplored treatment options.
The center is also a site for every major clinical trial for amyloidosis therapies, allowing its patients to take part in cutting-edge research and access the latest therapies.
"Together," Vaishnav says, "our multidisciplinary team will continue working hard to move the needle for amyloidosis patients into the future."
To refer a patient or for more information, please call 410-955-7935.