Johns Hopkins facial plastic and reconstructive surgeon Kofi Boahene's patient had been told he had no choice but to live the rest of his life with his tracheostomy, the result of a car accident that crushed his trachea. But Boahene wanted to try a different idea — a new tack based on work he's done to create replacement noses for patients who've lost them to cancer.
Tracheostomies can be lifesaving, Boahene explains, but they also have a host of drawbacks. Patients must cover the opening to speak, they can't swim, and to even take a shower they risk water entering the lungs. Researchers have tried for years to create synthetic tracheas to help patients avoid this option. But tracheas created with tissue engineering efforts have failed due to a lack of blood supply, which causes cells seeded onto scaffolds to die and leads to a lack of internal strength. These constructs collapse with normal breath. Cadaver transplants aren't a viable option for many patients, as the immunosuppressive regimens patients must take have undesirable side effects.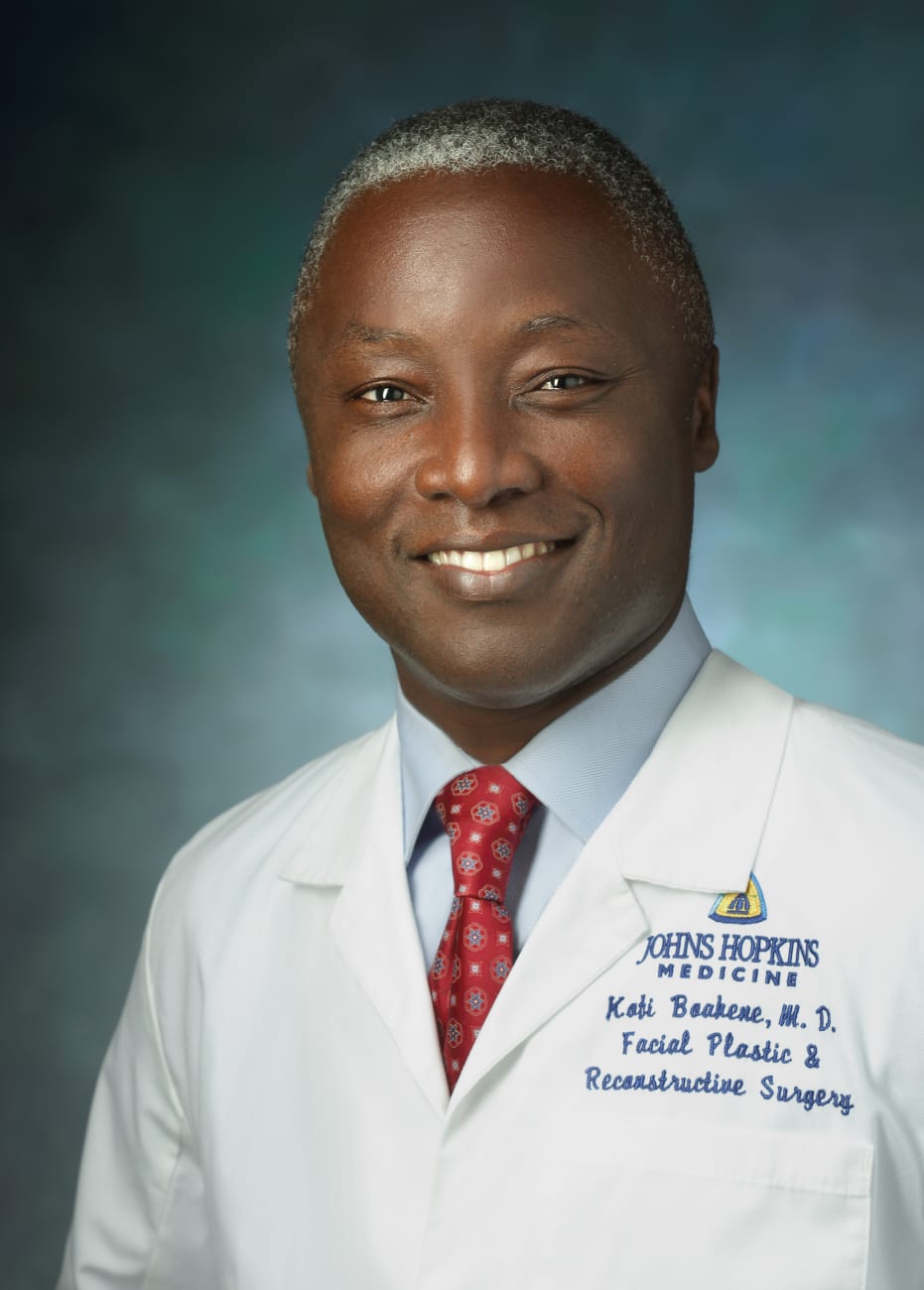 To overcome these issues, Boahene and his colleagues first took 3D images of the patient's existing trachea. The researchers used those images as a guide to craft the same thermoplastic polymer that Boahene uses to form new noses — a material that's gradually absorbed over the course of a year when placed in the body — into a scaffold for a new trachea.
Share Fast Facts
Constructing a New Trachea to Avoid Permanent Tracheostomy Click to Tweet
To strengthen this material internally, the team harvested sections of the patient's rib cartilage, placing it within the scaffold in rings much like those in a native trachea. They used a flap of the patient's own vascularized fascia to line this construct, then implanted it in the patient's forearm for the cells to grow and embed themselves into the polymer, creating a unified composite.
In six weeks, Boahene and his colleagues, including laryngologist Alexander Hillel, harvested the new trachea and implanted it in the patient, connecting it immediately to the patient's blood supply to keep it vascularized. They monitored this new tissue over the next several months as it slowly replaced the biodegradable polymer to make sure it remained stable and healthy. One year after it was transferred into the patient's chest, the researchers removed his tracheostomy, allowing him to breathe through his new trachea for the first time.
An additional year later, the patient is living life to the fullest without his tracheostomy, a feat he'd previously been told was impossible.
"We knew the operation was a marked success when our patient was more worried about his scar than how well he could breathe," Boahene says. "Being able to provide innovative solutions is something we strive to give our patients."