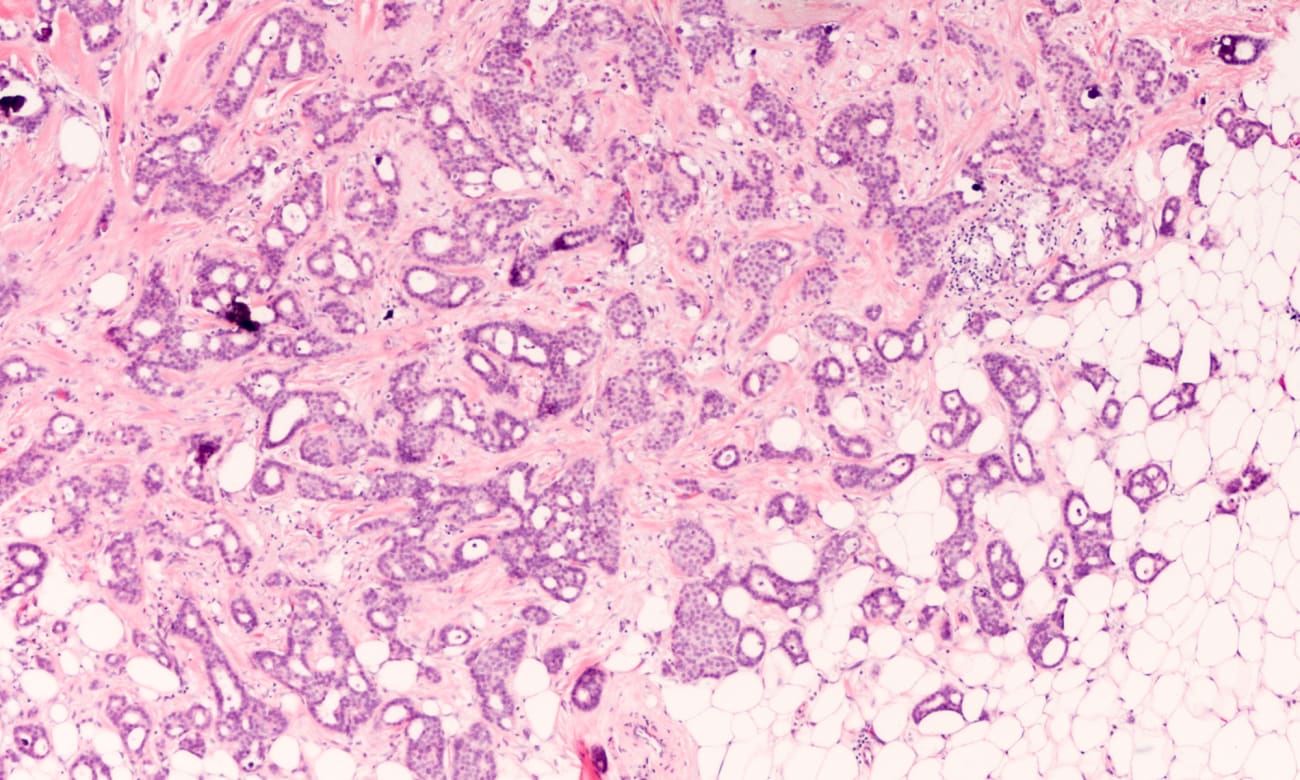 As the COVID-19 pandemic raged across the United States last spring, many hospitals were forced to halt all nonemergency surgeries. Numerous cancer centers delayed breast cancer procedures, instead offering some low-risk patients hormone therapy as a temporary fix. But Lisa Jacobs, chief of the Division of Breast Cancer Surgery, and her colleagues felt they had to forge ahead.
Plastic surgery societies developed guidelines suggesting that breast reconstruction performed along with cancer removal or mastectomy should be considered elective. This guidance included staged reconstruction, such as inserting temporary tissue expanders.
"We didn't necessarily agree with that," Jacobs says. "We had decided that reconstruction, at least the first steps, at the time of mastectomy is the best way to go and the current standard."
Jacobs pulled together a team of all surgeons on the faculty who perform breast cancer procedures — as well as other plastic surgeons and radiation oncologists from across the health system — to meet on Zoom and develop a consensus guideline for patient management. They considered everything from the amount of personal protective equipment available to whether blood transfusions would be necessary, and questioned if patients could be discharged instead of admitted after their operations. It was also important to the group that all five Johns Hopkins Medicine hospitals in the Baltimore-Washington area provide the same services.
"We did all of this to make sure that our patients were receiving the same quality and level of care that was standard prior to the pandemic," Jacobs says.
If surgeons believed patients would not need to be admitted, they went ahead and continued cases. They delayed some use of tissue expanders and deep inferior epigastric artery perforator flaps, for which patients remain in the hospital up to three days for monitoring.
But they continued offering all remaining reconstructive options.
Because hospital policy prohibited visitors for a time, clinic nurses conducted preoperative virtual visits to demonstrate how surgical drains work and to answer questions. They also walked with patients to their cars after surgeries to make sure caregivers understood follow-up instructions.
Within a few months, the team was able to restore its full operations, says plastic and reconstructive surgeon Gedge Rosson.
"One of the points we wanted to get across was that reconstruction was an integral part of breast cancer treatment for patients," Rosson says. "We didn't want it to seem like we could jettison the reconstruction part as something that was expendable."
The team learned from the experience, says Jacobs. Now, they more frequently suggest patients return home after surgery. Instead of placing tissue expanders, some surgeons perform nipple- or skin-sparing mastectomy leaving some extra skin, knowing plastic surgeons can use that later. The team also still offers in-person and virtual visits.
"The biggest lessons we've learned are that patients do well, even if we let them go home," she says, "and delayed reconstructions can still end up with equivalent cosmetic results."
To refer a patient, call 443-997-1513