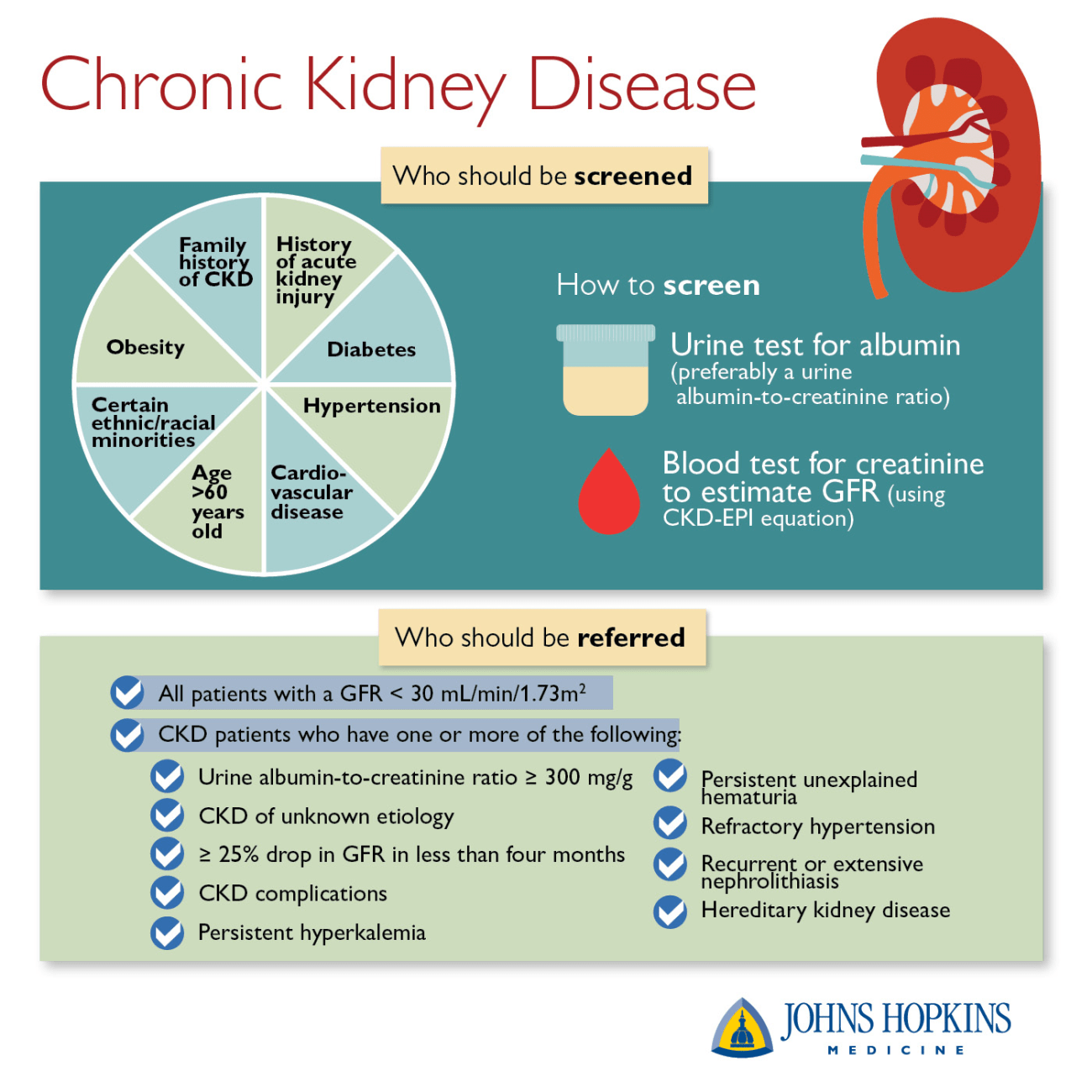 Longitudinal Program to Study Patient Outcomes, Offer Physician Guidance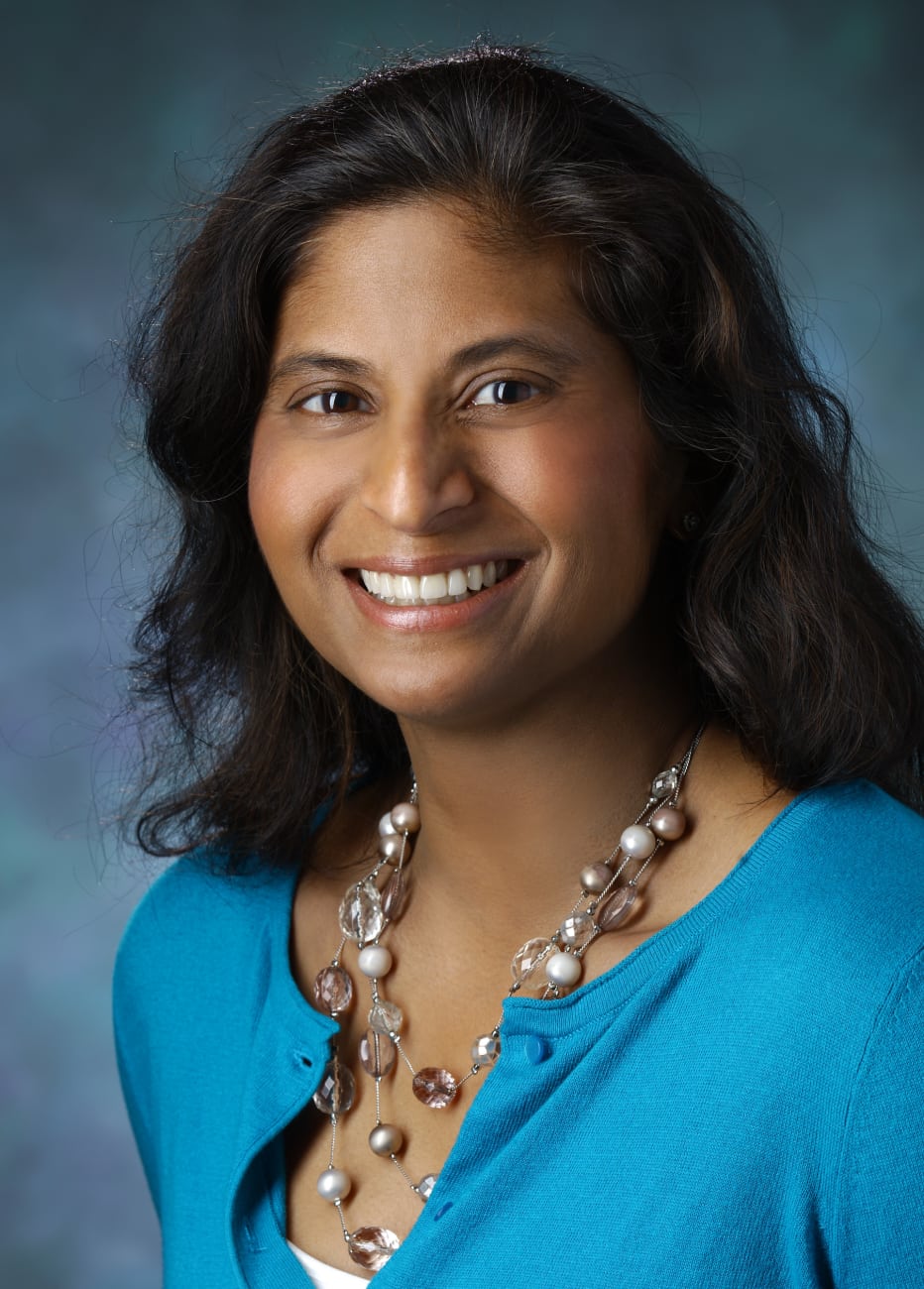 While patients with heart or lung disease tend to understand what is happening with their organs, that's not the case with kidney disease, says nephrologist Sumeska Thavarajah.
"The kidney is sort of a black box for folks," she says. "In many cases, you lose 90 percent of your kidney function before you ever get symptoms. Ninety-seven percent of people who have kidney disease are not aware of it."
Therefore, when people are told they have kidney disease, it is "a huge adjustment," Thavarajah says. "When they're sitting in the doctor's office, they can't process anything else."
With these statistics, and short clinic appointment times to explain the ins and outs of managing kidney disease, Thavarajah and colleague Daphne Knicely have made patient education a priority in their practice. They developed several free classes, including two webinars, to teach patients and their caregivers from Johns Hopkins and the community about topics such as dialysis and transplantation.
Share Fast Facts
Johns Hopkins #nephrologists have made #kidney disease patient education a priority in their practice with free classes and webinars. Click to Tweet
The two physicians were recently awarded a Patient-Centered Outcomes Research Grant from the National Kidney Foundation to create a longitudinal patient education program. With this grant, Thavarajah and Knicely are launching 12 monthly seminars for patients and caregivers on topics like coping with a kidney disease diagnosis, blood pressure and management, bone health associated with kidney disease, nutrition, dialysis options and transplantation.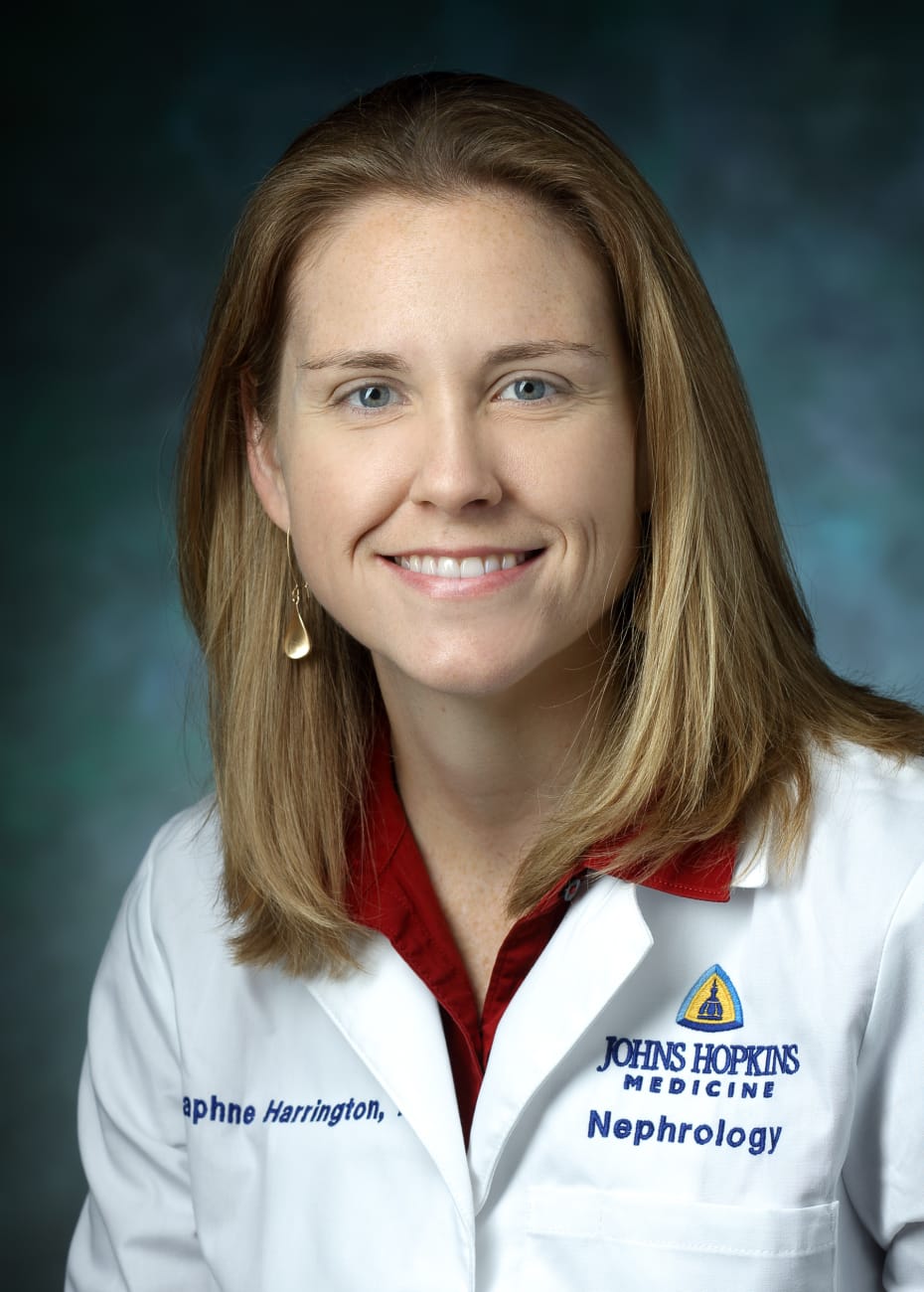 "The goal is to make each patient more of an active participant in their overall medical care," says Thavarajah. Outcomes will be tracked to see if class participation affects metrics in areas including hospital admissions; emergency department visits; cardiovascular events; referrals for vascular access, transplantation and nutrition; clinical outcome measures (specific labs and number of medications); and verbalizing and defining patients' preferred dialysis option. The researchers also will ask primary care physicians and nephrologists if patients are subjectively more involved with their care after attending the classes.
"Our overall goal is to come up with some kind of information packet we could distribute to other institutions so they could start their own classes," says Knicely.
While plenty of information about chronic kidney disease is available online, it is sometimes too complex, or patients report it isn't explained well enough for them to understand, Knicely says. Also, some kidney disease patients who can't read are too ashamed to tell their doctors. "We wanted to create a nonstressful environment for patients to hear about all the different modalities and understand what they could do to take charge of their own kidney management," says Knicely.
The classes "have given patients an opportunity to feel somewhat in control of their disease and their health care, and they also gain support," Thavarajah says. The offerings include the class The ABCs of Kidney Disease, which covers normal kidney function, stages and management of chronic kidney disease, and treatment of kidney failure. There is also an annual conference for advanced kidney disease patients approaching dialysis, an annual nutrition talk and a special class in March to highlight National Kidney Month. In some sessions, patients who are doing well with kidney disease serve as motivators.
The next free ABCs of Kidney Disease classes will be held at 5 p.m. on Jan. 22, Feb. 26 and April 23 at the Johns Hopkins Bayview Medical Center. To register or refer a patient, call 410-550-2820.
See the webinars The ABCs of Kidney Disease (webcast.jhu.edu/Mediasite/Play/51ca6454f49b4a1fbe6e5ffde7f9c0aa1d) and Navigating Kidney Transplantation (webcast.jhu.edu/Mediasite/Play/9741e0deaa154692815a2b6ce7e319311d).
How to Screen for Kidney Disease
It's extremely important to ensure that patients at risk for kidney disease are screened for it and promptly referred to a nephrologist. Patients who should be screened for kidney disease include those with diabetes, hypertension or cardiac disease; patients with a family history of kidney disease or a history of acute kidney injury; patients over the age of 60; obese patients; and patients of certain ethnic and racial minorities, such as African-Americans and Hispanics.
The best laboratory tests to evaluate kidney disease are urine albumin/creatinine ratio and serum creatinine to estimate the glomerular filtration rate using the Chronic Kidney Disease Epidemiology Collaboration (CKD-EPI) equation.