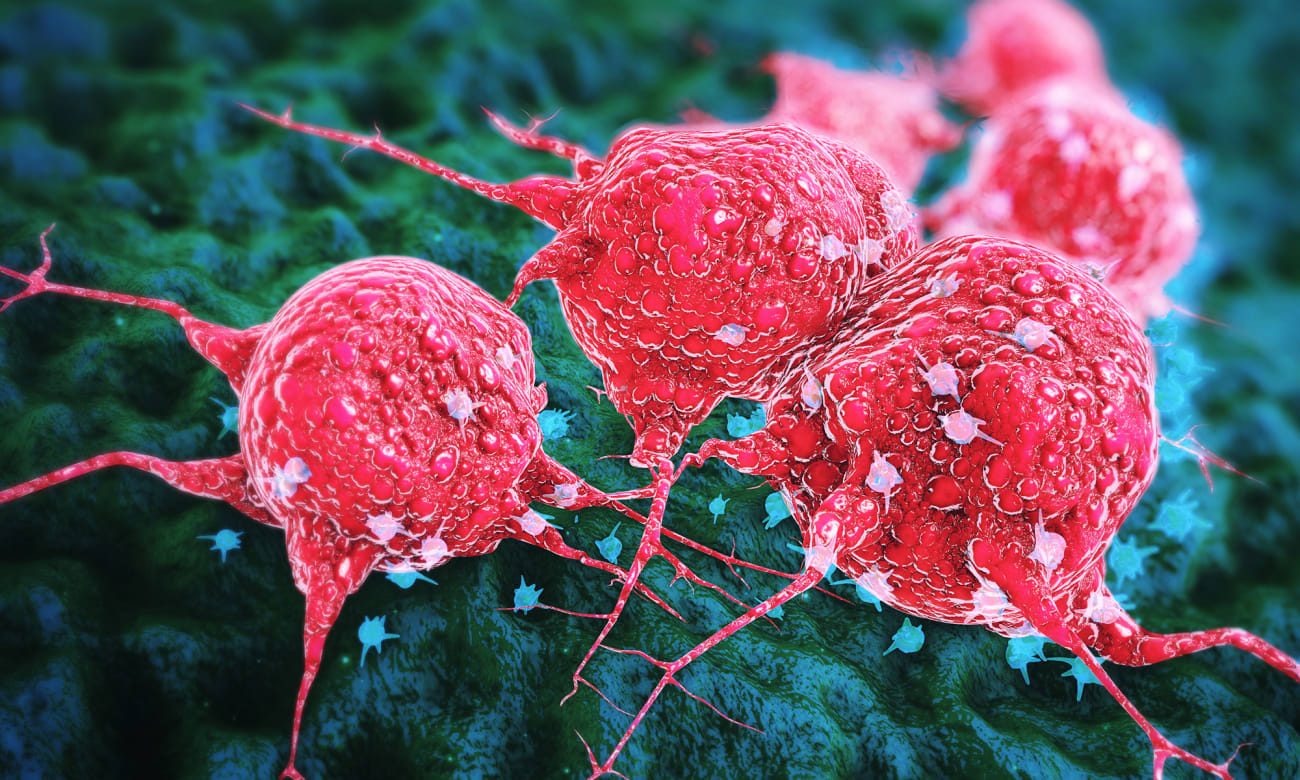 For decades, surgery was the primary treatment for patients with gastric tumors that had not yet spread, says surgical oncologist Jonathan Greer, director of the peritoneal surface malignancy program at Johns Hopkins. For tumors that had spread, however, medical therapies were the only option and cure was not possible. But over the past five years or so, immunotherapy and some novel medical-surgical approaches are helping tip the scales to better outcomes and quality of life for patients.
More immunotherapy agents are becoming available for patients with stomach cancers, Greer says, and giving patients immunotherapy treatments prior to performing surgery is considered a safe combination. Johns Hopkins is a high-volume center nationally for this approach. "Even in patients with metastatic disease, if you're eligible for immunotherapy, the prognosis is generally better," Greer says.
Hyperthermic intraperitoneal chemotherapy (HIPEC) surgery is a growing option for patients whose tumors have spread beyond the stomach but are still within the lining of the abdomen, or peritoneum. In this two-step procedure, surgeons first remove all visible cancer tissue. Then, high doses of chemotherapy drugs are heated in a perfusion machine and delivered to the abdomen through a catheter for about 90 minutes to treat any remaining cancer cells. Surgeons then drain the chemotherapy and rinse the abdomen with fluids before closing the incision. Greer and Fabian Johnston, division chief of gastrointestinal oncology, lead the program, one of the largest for patients with stomach cancers. Several patients in the practice are more than two years out from HIPEC surgery and doing well with no evidence of cancer.
Because some patients do not qualify for HIPEC due to initial burden of disease, Johnston and medical oncologist Katherine Bever have started a clinical trial for patients not eligible for HIPEC but whose cancer has spread into the peritoneum. Through the trial, surgeons insert a port in the abdominal wall via minimally invasive surgery. Then, when patients come for outpatient, intravenous chemotherapy treatments, they also are given intraperitoneal chemotherapy at room temperature. Drugs are delivered directly to the abdomen via a catheter and are drained at the end of patient's chemotherapy appointment.
In the trial, clinicians are adjusting a chemotherapy combination called FLOT (fluoracil, leucovorin, oxaliplatin and docetaxel), giving the drugs folinic acid, fluorouracil and oxaliplatin intravenously, and the docetaxel using the intraperitoneal approach. After about six treatments, investigators reassess the cancers through imaging tests.
"This allows us to avoid some of the toxicity of FLOT chemotherapy while also addressing the peritoneal disease," Greer says. "Our goal is to convert them from non-candidates for HIPEC to candidates for HIPEC surgery, which is thought to be definitive. It's the first study of its kind."
Surgical experts at Johns Hopkins also are available for the treatment of gastroesophageal junction tumors and early stomach cancers, some of which can be removed through an endoscope versus a formal surgery. To help assess the best individualized treatment plans, a gastric cancer multidisciplinary clinic coordinated by Bever started over a year ago. Through this every-other-Wednesday forum, specialists from medical and radiation oncology, gastroenterology and surgery review patient cases, imaging and other test results and agree on a course of action.
"It's been a success so far," Greer says, "and we anticipate continued growth as the word gets out."