InsideTract
Winter 2017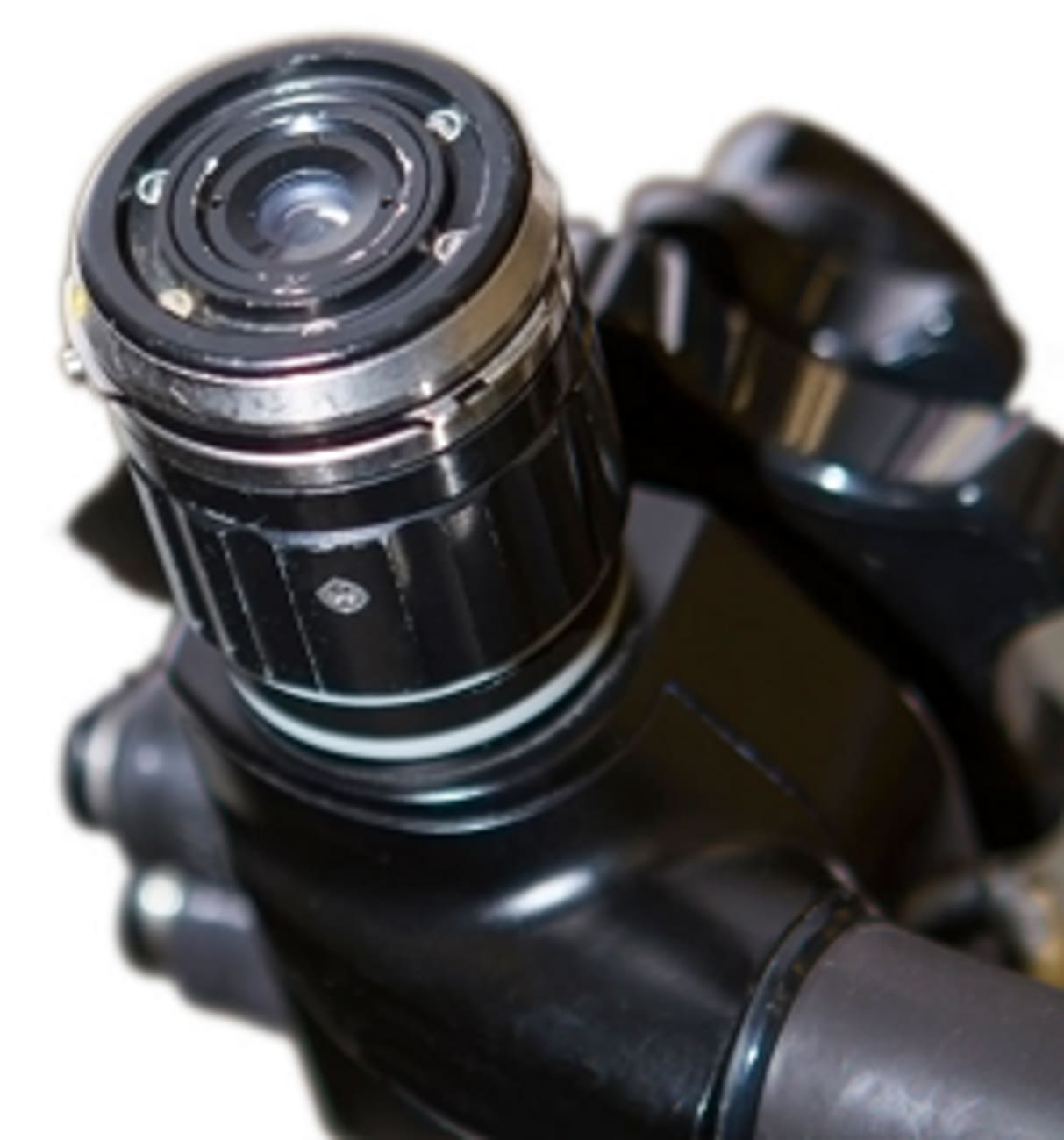 When a U.S.-based hospital saw a rash of patient illnesses and deaths due to "superbug" infections from inadequately cleaned duodenoscopes, gastroenterologists at The Johns Hopkins Hospital put their scopes on lockdown.
"There were patients who died because they contracted these antibiotic-resistant infections," says gastroenterologist Eun Ji Shin. "It turned out these so-called superbugs were being transmitted by duodenoscopes with recent modifications to the working tip, which allowed bacteria to persist even after the standard cleaning methods."
The most recent outbreak occurred on one particular model of the duodenoscope, a special scope that lets physicians see into the pancreatic and bile ducts via endoscopic retrograde cholangiopancreatography. When news of the outbreak was reported, the Johns Hopkins GI team immediately removed from its rotation the model of the scope associated with the infections.
"We swabbed them and tested them for any kind of microbe," says Shin, one of the leaders of the charge to ensure patient safety. "We were glad to learn that we had no infection here at Johns Hopkins."
Still, Shin says, they refrained from using that particular model of the scope until all cultures came back negative and rented multiple scopes of the other models to continue patient care in the meantime.
"A lot of patients need this procedure to survive," she says. "We had to find a solution, and we did—very quickly."
Shin says Johns Hopkins has, at a given time, 130 endoscopes of various kinds in its rotation. And with 14,000 endoscopic procedures a year, many of those scopes get used multiple times a day.
"Our cleaning room staff members go above and beyond the minimum standards," Shin says. "They and our nurses are certified regularly to make sure they're up on the latest methods."
Shin says scope cleaning happens in multiple stages.
"First, as soon as the procedure is done, the nurse or the technician manually wipes down the scope with an antimicrobial solution right there in the procedure room and shoots  a detergent through the channels," she says. "The quicker you can do that, the less chance there is for any infection."
The scopes then go to the cleaning room for the full disinfecting and flushing.
"When the problem happened, we got calls from a lot of other hospitals, asking us how we were handling our scopes," she says. "We were happy to try to help."