The bread and butter of pediatric surgery consists of routine procedures to treat ailments such as appendicitis, hernias, bowel blockages and other "lumps and bumps," says David Hackam, pediatric surgeon-in-chief and co-director of Johns Hopkins Children's Center. Recognizing that it is more important than ever for families to remain closer to home than to travel for such operations, Hackam built a network of relationships with six community hospitals spanning southern Pennsylvania; Anne Arundel County, Maryland; and the Maryland suburbs of Washington, D.C.
Now, surgeons from Johns Hopkins Children's Center see patients in clinics and operating rooms in Pennsylvania at WellSpan York Hospital, and in Maryland at Adventist HealthCare Shady Grove Medical Center, Greater Baltimore Medical Center in Towson, Howard County General Hospital in Columbia (a member hospital of Johns Hopkins Medicine), and Anne Arundel Medical Center in Annapolis. They are also credentialed to provide telephonic support to the neonatal intensive care unit at Frederick Health Hospital.
"Early on, we recognized that we needed a program that offered surgical care to children outside of the four walls of Johns Hopkins," Hackam says. "For the most part, pediatric surgical care is community-based work. There are patients who do not need inpatient care, so why don't we provide pediatric surgery in the community?"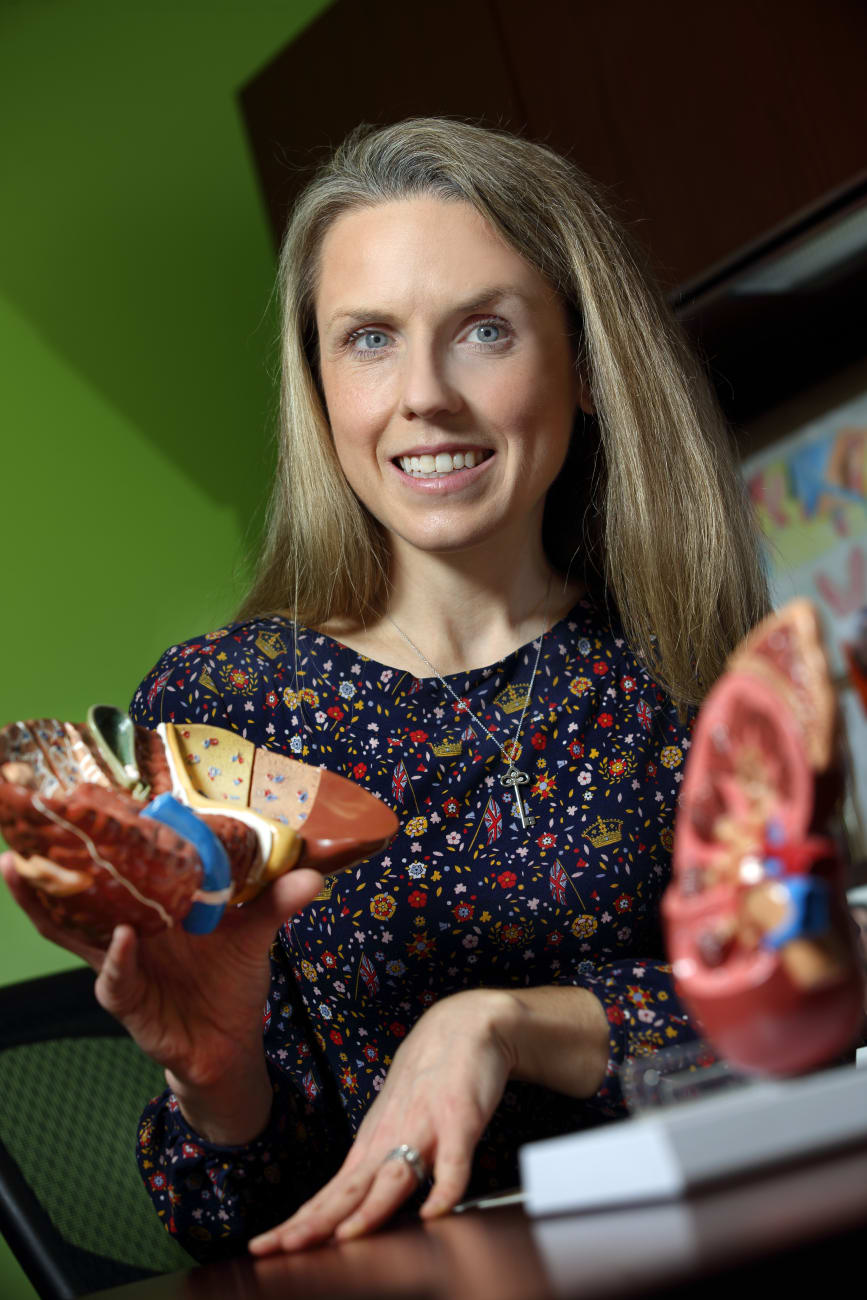 More challenging cases that require subspecialty care or a potential intensive care unit stay after an operation are still performed at Johns Hopkins Children's Center, he notes. But some pre- and postoperative visits can be done in the community locations.
Families are very pleased when they learn about the service, he says. For people in south central Pennsylvania, for example, "As soon as we tell them, 'Don't worry — we've got a clinic in York,' you see the smiles on their faces," he says. "They often say, 'Thank you so much for doing this.'"
Several pediatric surgeons on staff speak multiple languages, including Spanish, French, Hebrew, Korean and Arabic, Hackam notes, and are from diverse backgrounds. And the entire team prides itself on availability. Among the various locations, a surgeon is available to see a new patient within a day of requesting an appointment, or on the same day if emergency consultation is required.
"We also consider the family a partner in the care of their child, along with the pediatrician," Hackam adds. "That's really important, because these families have longstanding, trusting relationships with their pediatricians, and we want them to know we value that."
Two additional surgeons joined the division recently and participate in rotations: Elizabeth "Betsy" King, surgical director of pediatric transplant, and Erica Hodgman, a pediatric general surgeon with expertise in adolescent surgical care, intestinal diseases and burn care.
"One of the things that is really important for our pediatric patients is providing them with easy access to us as clinicians," King says. "We want to create an environment with as few barriers as possible to their seeing all the specialists they need in one place."