May 31, 2018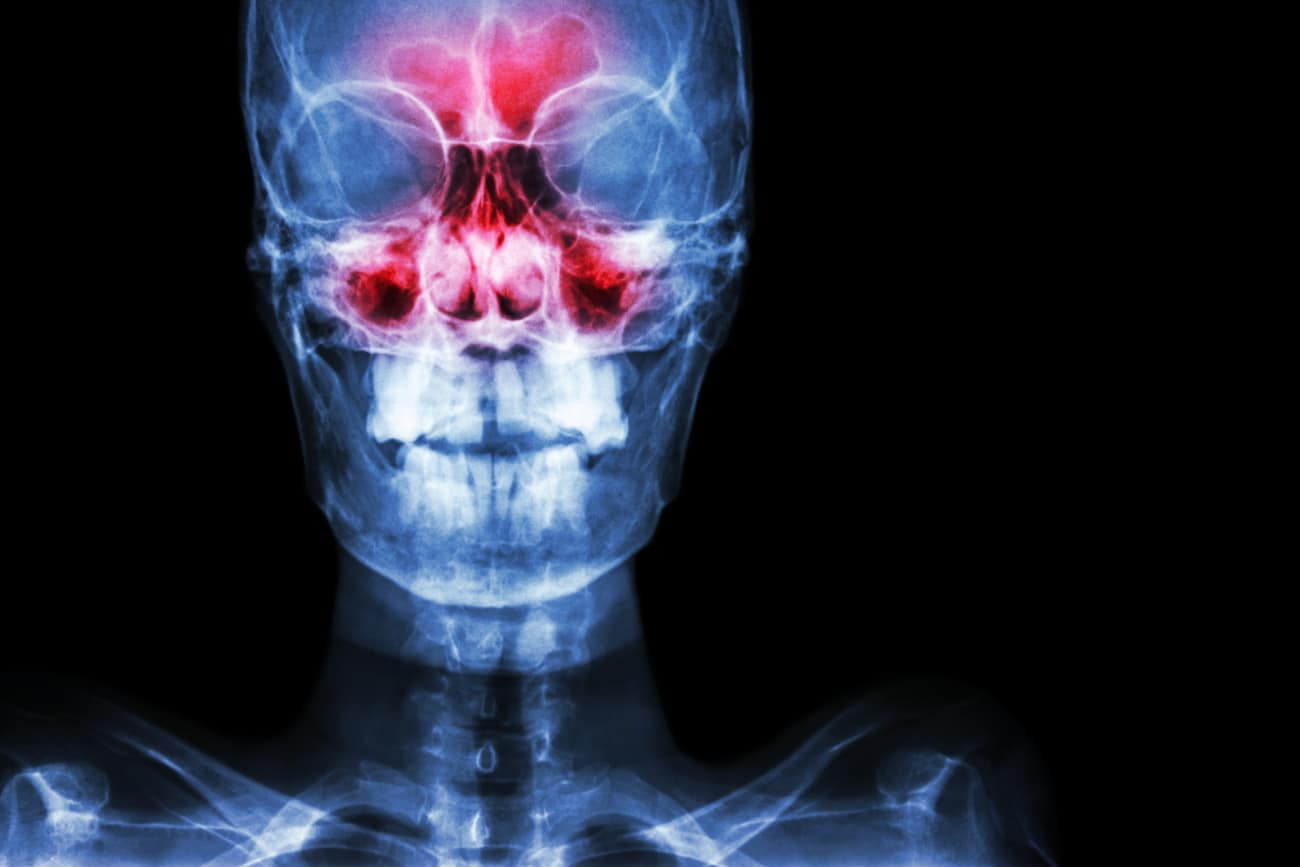 Have a patient with a persistent or vexing sinus or allergy disorder? The Johns Hopkins Sinus Center, directed by otolaryngologist Andrew Lane, has six multidisciplinary specialists providing state-of-the-art evaluation and management for patients of all ages at five locations in the Baltimore and Washington, D.C., regions.
Physicians with the sinus center are available to tackle a range of conditions—from common sinusitis, deviated septum, or allergies, to more complex conditions like sinus tumors or cerebrospinal fluid leaks. 
Johns Hopkins is one of a handful of centers offering sublingual immunotherapy (SLIT) for children and adults with allergies. The treatment takes allergens like purified grasses, ragweed, dust mites, pollen and mold and mixes them into liquid drops or tablets placed under a patient's tongue. Using the treatment daily for three to five years can change the immune system so it's not as reactive, says otolaryngologist Sandra Lin. After treatment, "many patients are free of taking any allergy medications and no longer have symptoms," she says.
Minimally-invasive endoscopic techniques are used in the management of sinusitis, nasal polyps, and nasal blockage due to septal deviation or turbinate hypertrophy. The surgeries are designed to improve drainage of the sinuses and improve airflow through the nose. Specialized instruments are used to safely and effectively remove causes of sinus blockage like narrowed bony openings, nasal polyps, or scar tissue; or to straighten the septum and reduce the size of the turbinates if required. Patients undergoing these procedures go home the same day without nasal packing and are able to resume full activity within days.  
Johns Hopkins Sinus Center fellowship-trained rhinologists have advanced training in managing patients who have already undergone sinus surgery elsewhere and still have persistent symptoms. These experts will assess the patient's history and current complaints, perform a complete sinus endoscopic exam and order new, high-resolution imaging as needed to recommend a medical treatment plan or revision sinus surgery when indicated.
The Johns Hopkins Sinus Center also has internationally-recognized expertise in minimally-invasive endoscopic approaches performed in conjunction with the departments of Neurosurgery and Ophthalmology to treat conditions of the brain or the eye. For cerebrospinal fluid leaks that occur spontaneously or those that result from blunt head trauma, Johns Hopkins rhinologists work endoscopically through the nose to identify the site of the leak and repair it. A collaborative team of neurosurgeons and sinus center rhinologists work with the multidisciplinary Skull Base Tumor Center to perform safe and complete removal of tumors of the pituitary gland or the brain entirely through the nose, as well as provide comprehensive medical care. 
Sinus center physicians work in conjunction with oculoplastic and neuro-ophthalmology surgeons at the Johns Hopkins Wilmer Eye Institute to manage patients with common eye conditions including tearing, bulging eyes or vision loss due to Graves' disease, and certain types of eye tumors. Nasolacrimal duct obstruction, a condition in which tears do not drain properly because of a blockage of the tear ducts, is treated endoscopically without external incisions to create a new opening for the tear duct to drain into the nose. In addition, surgeons from the two specialties work together to treat patients with Graves' orbitopathy, swelling of the orbital tissues associated with Graves' disease. In an endoscopic procedure called orbital decompression surgery, surgeons work to remove bony walls of the eye socket, creating more space for the eyes to return to a more normal position and to improve vision.
Center faculty also direct or participate in basic research about sinusitis and in clinical trials. The NIH-funded laboratory research program explores the underlying causes of chronic sinus inflammation and the effect of inflammation on the sense of smell and taste. A current clinical trial performed with colleagues at the Johns Hopkins Asthma & Allergy Center is studying new medications for the management of nasal polyps, Lane says, and additional trials of medications and drug-eluting implants are on the way.
For more information or to refer a patient, call 443-997-6467 or see https://www.hopkinsmedicine.org/otolaryngology/specialty_areas/sinus_center/index.html.