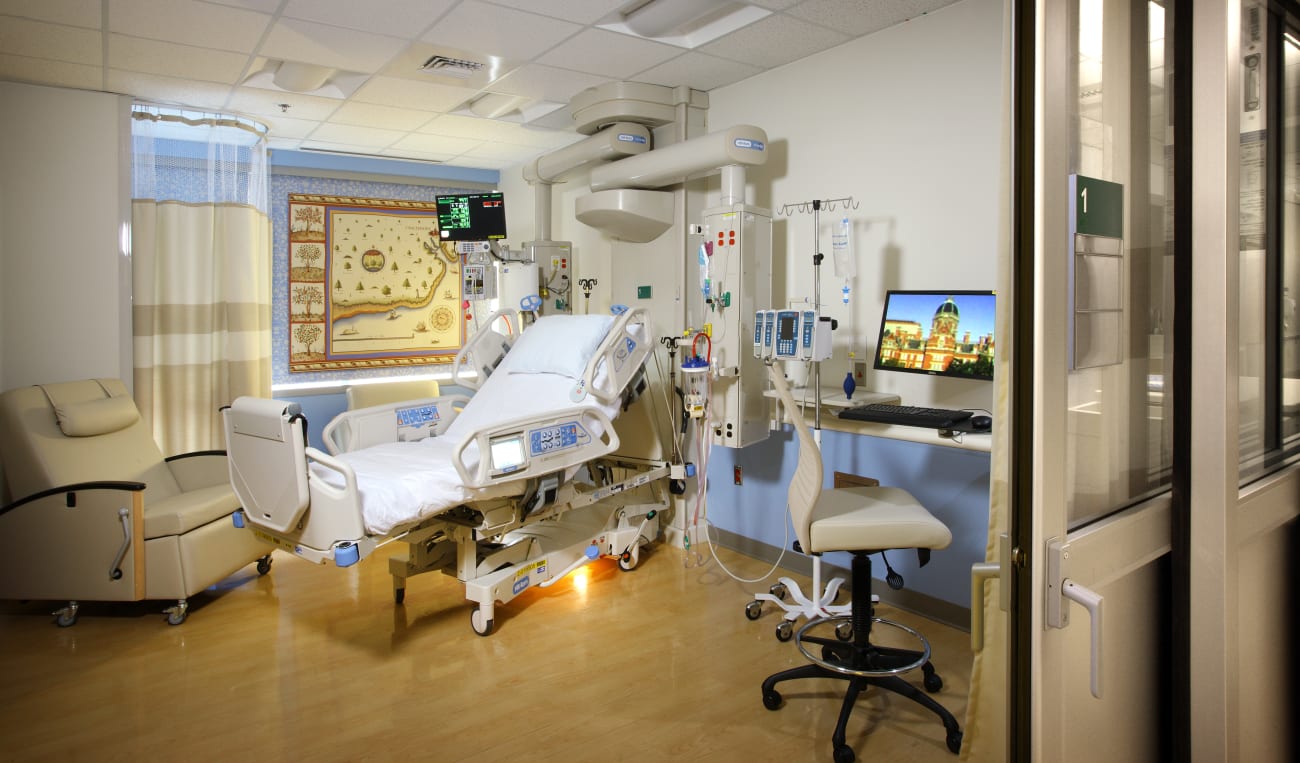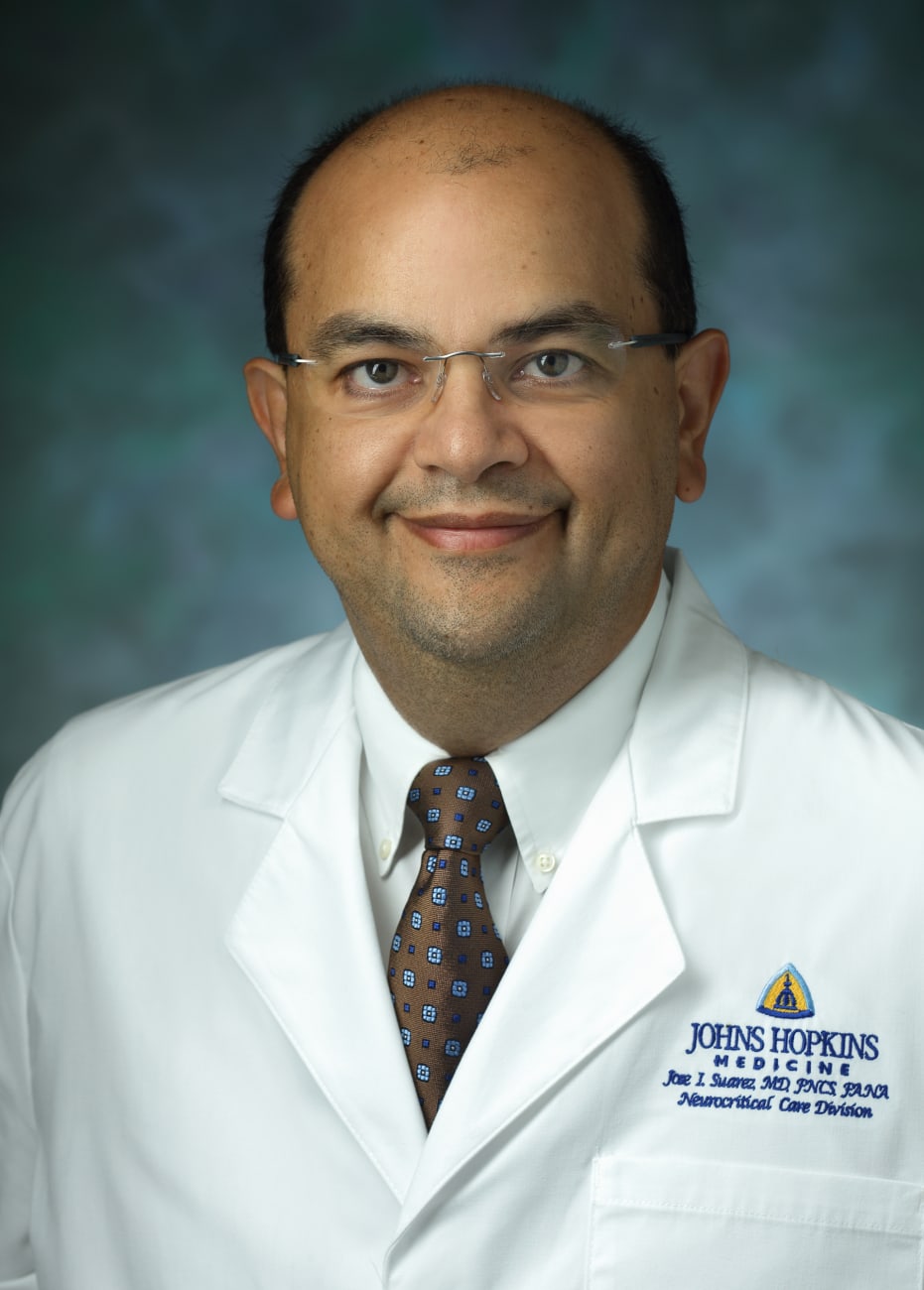 Before 1982, there was no neurosciences critical care unit (NCCU) at Johns Hopkins — and hardly anywhere else. Patients with acute neurological illness or injury, such as stroke, seizures, brain aneurysm with bleeding, or traumatic brain injury, were typically routed to the medical or surgical intensive care unit.
But four decades ago, a team of four innovators — Donlin Long, director of neurosurgery; Guy McKhann, director of the Department of Neurology; Chip Moses, vice chairman of neurology and neurosurgery and Shirley Sohmer, director of nursing — lobbied The Johns Hopkins Hospital's administration to create one of the first ever NCCUs. They recruited leading experts in critical care and brain injury, including Judith "Ski" Lower, who would become the first NCCU nurse manager, anesthesiologist Cecil Borel and neurologist Daniel Hanley, who was appointed the NCCU's first director.
"The creation of the NCCU allowed us to apply emergency medicine principles to brain injuries," Hanley says.
Today, NCCUs at The Johns Hopkins Hospital and Johns Hopkins Bayview Medical Center are still going strong. And hundreds of such units inspired by this effort now exist at hospitals worldwide, says Jose Suarez, current director of Johns Hopkins' Division of Neurosciences Critical Care.
"Having a dedicated NCCU was a revolutionary concept at the time, and we were one of the first to do it," Suarez says.
Though radical when it was conceived, the idea was a simple one, he explains: Rather than group patients with acute neurological conditions together with other patients needing intensive care, this unique population would be served by a multidisciplinary team of practitioners including neurologists, neurosurgeons, anesthesiologists, nurse practitioners and critical care nurses, all trained in the art of caring for patients who are neurocritical.
Says Hanley, "Referrals of critically ill, acute neurologic patients from the region increased with recognition of our centralized neurocritical care services and knowledge of new available therapies."
Over the past 40 years, Johns Hopkins' NCCU has continued to innovate — performing clinical trials and quality-improvement projects that make patient care better. For example, today, patients can be part of numerous studies that may improve their outcomes as well as those for future patients. Suarez says he and his colleagues lead trials examining new treatments for subarachnoid hemorrhage, intracerebral hemorrhage, subdural hematoma and ischemic stroke. Johns Hopkins is also working on a monumental project to track hundreds of data points from patients in the Johns Hopkins NCCU. This information will eventually be examined using machine learning approaches — research that could lead to better decision-making tools and outcome predictors. NCCU researchers use innovative tools to store and analyze the data, and the unit recently was recognized as a Johns Hopkins Precision Medicine Center of Excellence.
With the country's busiest neurocritical care fellowship program, Johns Hopkins trains more neurocritical care physicians than 75 competing programs at other U.S. institutions. Many of the fellowship's graduates go on to lead major academic and clinical neurocritical care programs across the nation.
"A great number of patients don't remember their time in Johns Hopkins' NCCU," says Suarez, "due to the nature of their condition." But family members often tell him and his colleagues how supported they felt during one of the hardest and most complicated times of their lives.
The Johns Hopkins Hospital's NCCU will celebrate its 40th anniversary on June 2-3, 2023. Join us for a research symposium, exciting events and an opportunity to connect with those involved in the creation and implementation of one of the nation's first NCCUs.
Learn more about the activities:
Angel Terol, Senior Associate Director of Development for Department of Neurology and Brain Sciences
443-287-7873
angel.terol@jhmi.edu
Bruce Kranig, Senior Associate Director of Development for the Department of Anesthesiology and Critical Care Medicine
443-287-7952
bkranig1@jhu.edu