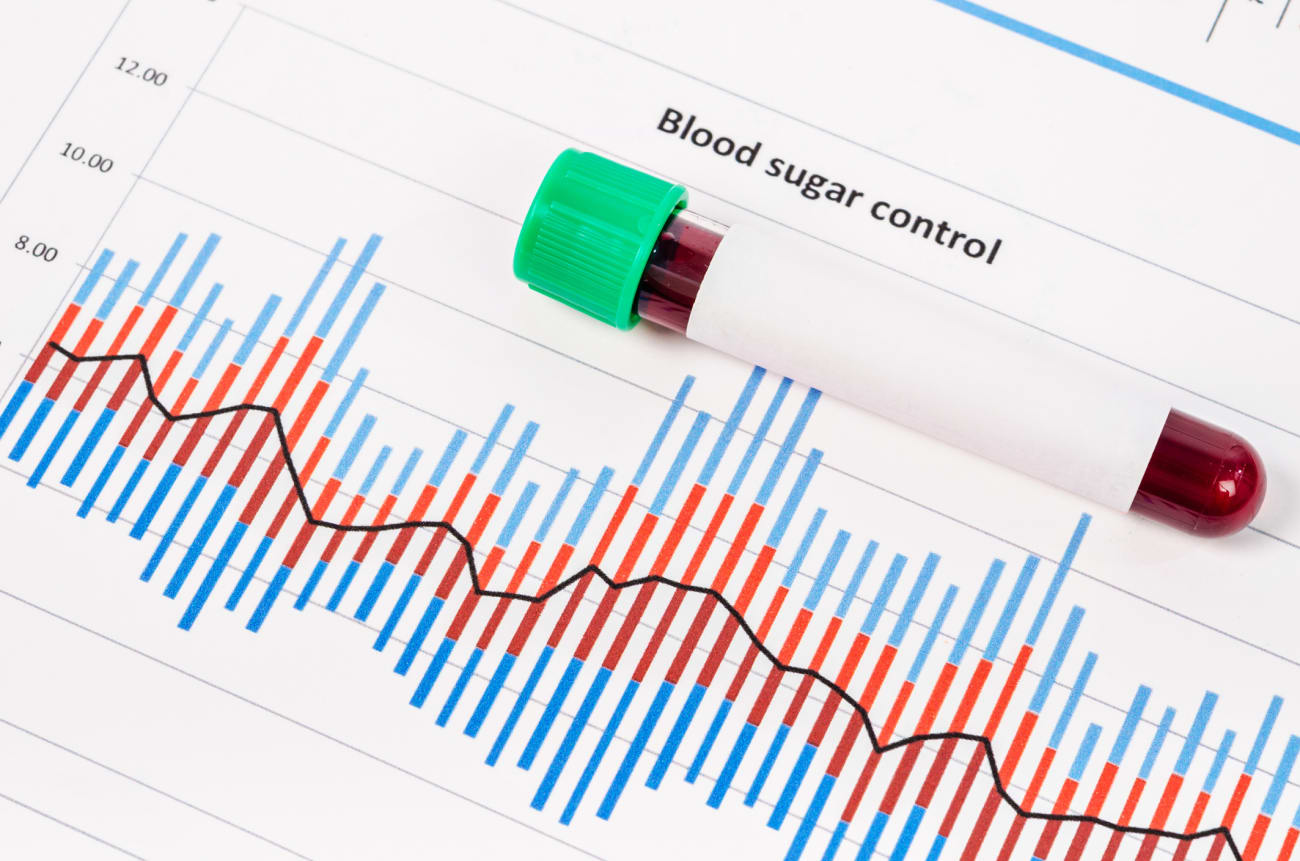 An observation that cardiac surgery patients at The Johns Hopkins Hospital who had diabetes appeared to have longer lengths of stay launched the Inpatient Diabetes Management Service. This multipronged, multidisciplinary approach to glucose management — which started as a pilot in 2003 — has grown into a national model for inpatient diabetes care.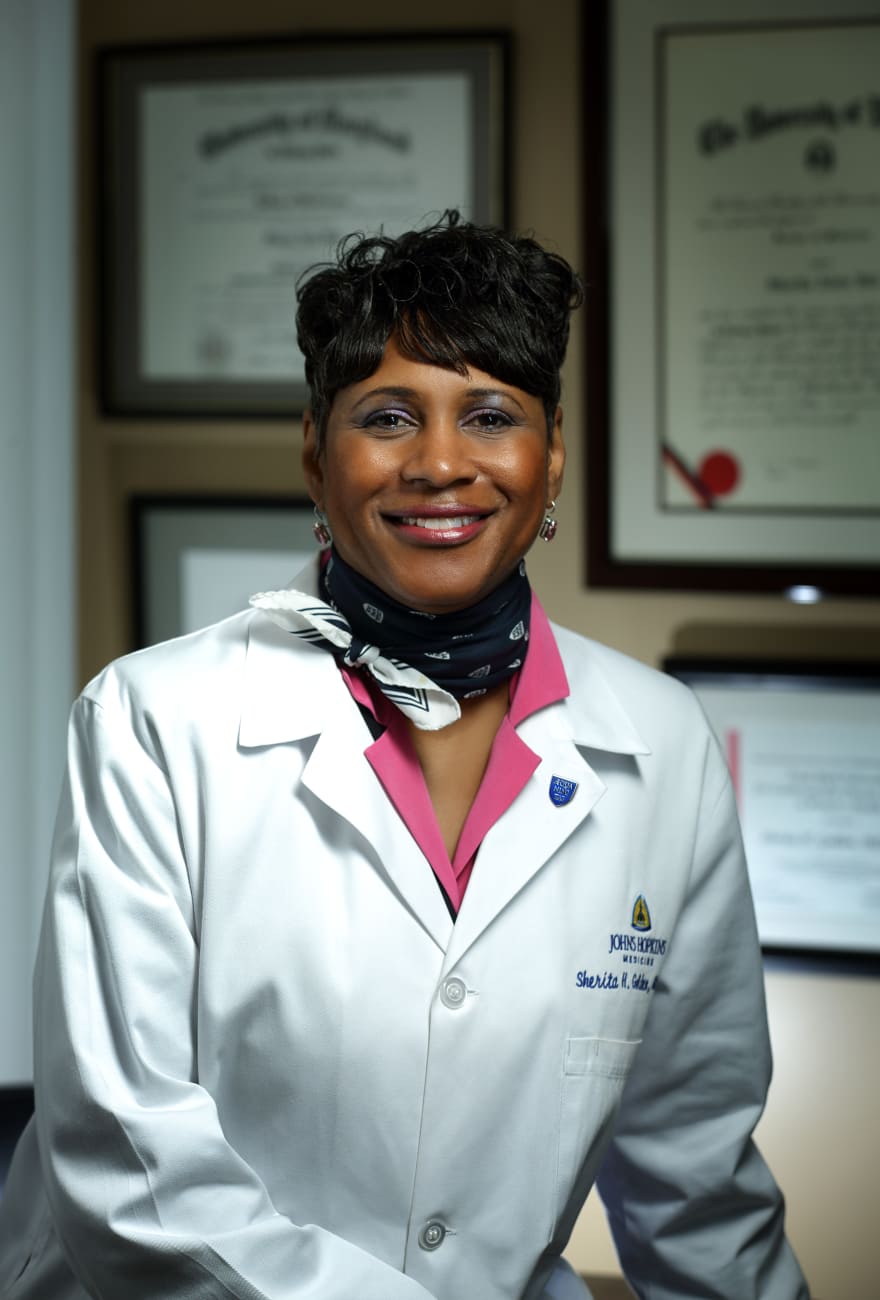 For 15 years, the effort has championed safe glucose control for patients in the hospital, which has benefits such as decreased rates of dangerously low blood sugars, shorter hospitalizations and a reduced risk for external wound infections following surgery, says Sherita Golden, executive vice chair of the Department of Medicine at the Johns Hopkins University School of Medicine. Initially, she worked with former cardiac surgery chief William Baumgartner on a protocol in which she oversaw a nurse practitioner who checked patients with diabetes as they came out of the cardiac surgery ICU to adjust their medication regimens so glucose control issues would not impede hospital discharges. The nurse practitioner also educated floor nurses about newer insulins then available.
After noting a 58 percent reduction in lengths of stay in patients with diabetes during the first year of the program, a greater percentage of glucoses in the recommended target range and a lower rate of hypoglycemia, Golden was asked to expand the program to other services throughout the hospital. This led to the development of a multidisciplinary, hospitalwide glucose steering committee, a unified diabetes medication order set, and the creation of four policies to guide safe care of glucose management in hospitalized patients. They included: 1.) guidances to allow nurses to begin quick treatment of hypoglycemia, 2.) unified IV insulin infusion policies for the ICUs, 3.) policies for management of hyperglycemia and 4.) guidelines for allowing patients admitted with insulin pumps to continue self-management.
Share Fast Facts
"I have a passion for taking care of patients with diabetes, so being part of a team that really focuses on doing that has been extremely rewarding," said Johns Hopkins expert Sherita Golden. Click to Tweet
The work was unique because "at the time, there was not yet a set of inpatient glucose management guidelines," Golden says. "The first set of guidelines from the American Diabetes Association was released in 2004, but because we were on the forefront of using a multidisciplinary team approach to glucose management, we began being asked by other hospitals to help them set up their own glucose management programs." The team advised clinicians at Vanderbilt and Temple universities, MD Anderson Cancer Center and Albert Einstein Hospital in Brazil.
The Johns Hopkins model features a centralized glucose management program, coupled with targeted education and clinical decision support for staff, as well as process measures to evaluate interventions. It has resulted in an average patient-day weighted mean blood glucose (PDWMBG) below the recommended maximum of 180 milligrams per deciliter in patients with diabetes and hyperglycemia; a significant 7.8 milligrams per deciliter decrease in PDWMBG in patients with hyperglycemia; and an 18.8 percent sustained reduction in hypoglycemia event rates, according to a 2012 study.
Over time, their reach has continued to expand. About five years ago, Golden and other clinicians established a diabetes-focused clinical community through the Johns Hopkins Armstrong Institute for Patient Safety and Quality to spread the work to other hospitals within the Johns Hopkins umbrella. More than 30 clinical communities throughout the health system focus on improving and standardizing patient care; they develop quality improvement efforts to drive value. "Now we're all working together as a team," says Golden, "using the same order sets, developing aligned hospital policies and also using the same physician and nursing diabetes education materials."
Besides conducting her own research on endocrine risk factors associated with the development of diabetes and cardiovascular disease, Golden is an active participant in Planning Research in Inpatient Diabetes (PRIDE), a national consortium of leading diabetes investigators formed in 2012 to promote collaborative research. And, she just finished a project funded by the NIH to develop an electronic toolkit featuring Johns Hopkins' physician and nursing diabetes education materials, which she hopes to make available to other hospitals on a learning management platform in 2019.
Golden says with her training as an epidemiologist, she appreciates being able to impact a whole population at a system level. "I have a passion for taking care of patients with diabetes, so being part of a team that really focuses on doing that has been extremely rewarding," she says.
For more information, see https://www.hopkinsmedicine.org/endocrinology_diabetes_metabolism/patient_care/specialty_centers/inpatient_diabetes_management.html.