Johns Hopkins is among the few centers in the U.S. that identify tumors' unique features using on-site fusion tests.
Knowledge is power — particularly for cancers in the age of personalized medicine, says Johns Hopkins neurosurgeon Chetan Bettegowda. In the past, he explains, a patient's care team made decisions with a limited amount of information. However, a growing number of tools are providing a deeper look inside tumor cells' inner workings, giving insight that can shed light on prognosis and help doctors precisely target treatments. The latest members of this armamentarium, he says, are translocation tests that can be performed at Johns Hopkins.
These tests, Bettegowda explains, identify rearrangements in genetic material that occur when a piece of one chromosome breaks off and fuses with another chromosome. Translocations are hallmarks of many types of cancers treated by Johns Hopkins' neurosurgical service, including various types of gliomas, carcinomas and sarcomas. Identifying common translocations in these tumors can help providers understand the specific tumor subtype a patient has and might provide information on a patient's short- and long-term prognosis. More excitingly, Bettegowda says, for some tumor subtypes, translocation testing can identify rearrangements that can be targeted by newer medications.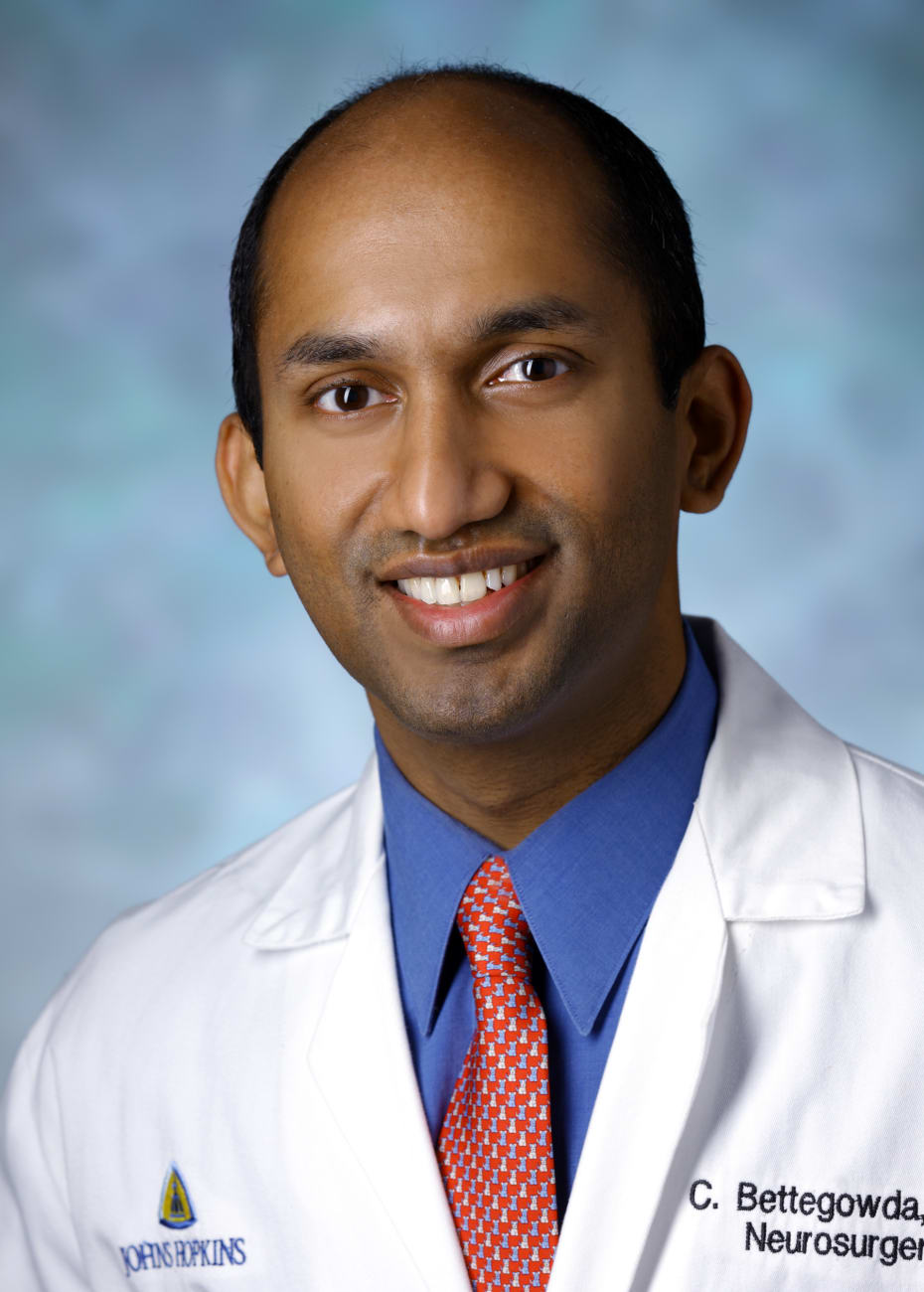 "Historically, the only way we've been able to detect these translocations has been quite laborious, requiring a significant amount of time and effort to seek out potential rearrangements one by one. Patients often had to send samples, sometimes at significant personal expense, to outside companies for this service," Bettegowda explains. "New technology has revolutionized this task, allowing us to identify many translocations at once."
Share Fast Facts
Individualized Care Through Translocation Testing Click to Tweet
Patients can now access these tests through an order from their physicians at Johns Hopkins. Using a biopsy, the pathology department at Johns Hopkins will run one of three distinct panels to identify different types of fusions. One is an actionable fusion set, designed to recognize various types of translocations that can be treated with targeted drugs. Another is a carcinoma fusion set, which identifies translocations common to these tumors that arise in epithelial cells. The third is a comprehensive panel that searches for all known types of translocations — knowledge particularly useful for sarcomas, connective tissue cancers that tend to have few mutations but frequent fusions.
Performing this testing within Johns Hopkins' own labs — a service offered by few medical centers in the U.S. — makes results immediately available to every member of the treatment team through patients' electronic medical record. Besides offering information that could be useful for current patients' prognosis and treatment, the knowledge gathered from translocation tests is helping guide research efforts that could help those facing these cancers in the future, a boon in a field that is advancing quickly, Bettegowda says.
"We're becoming better and better at identifying the molecular features that make each tumor unique," says Bettegowda. "Offering this testing here really speaks to Johns Hopkins' commitment to personalized care."
Advancing Neurological Cancer Care
To find out more about neurosurgeon Chetan Bettegowda's work and how you can support it, please contact Kim Metzger at kmetzge2@jhmi.edu or 443-938-2159, or click here.