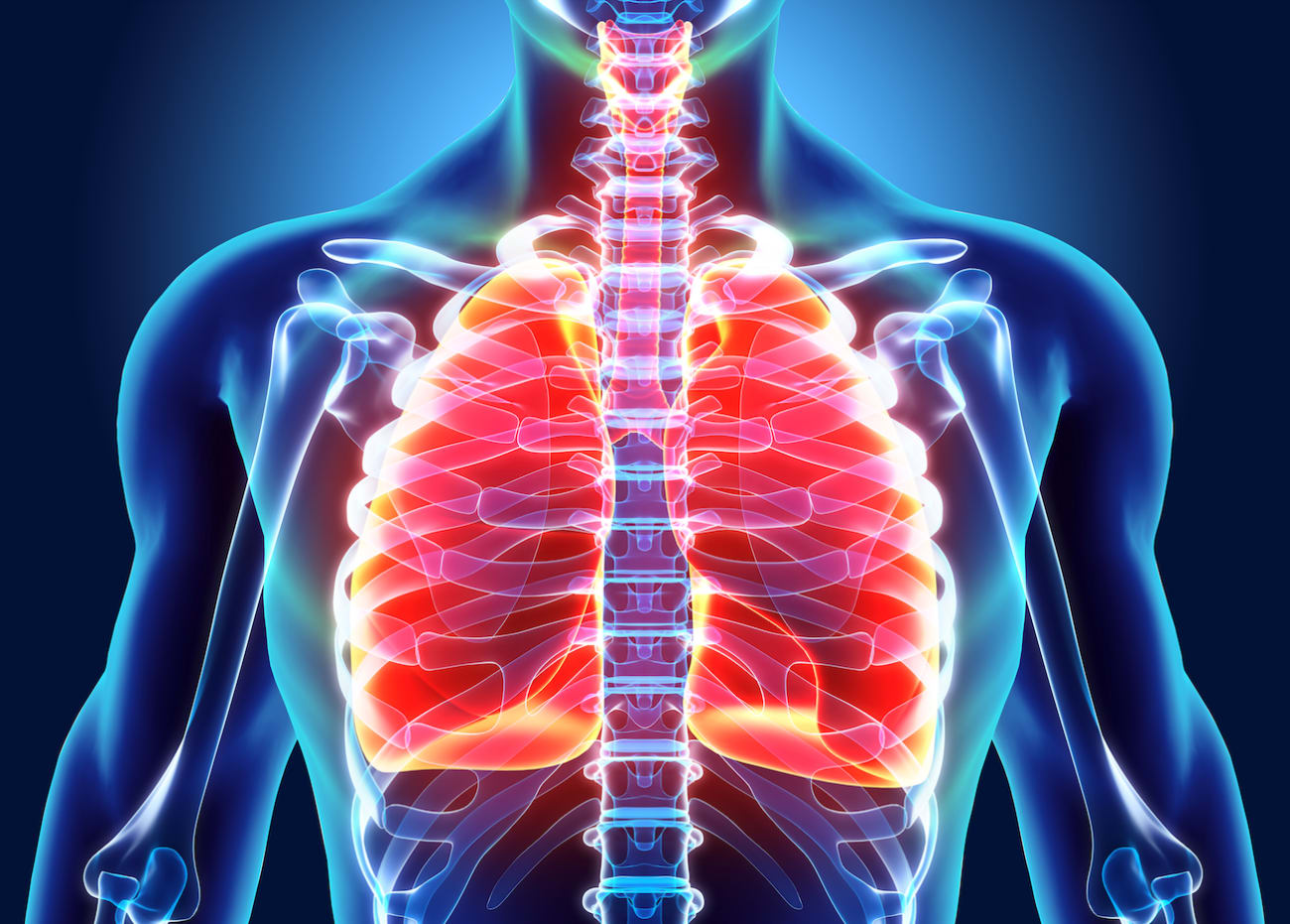 Johns Hopkins has long been an innovator in caring for patients with lung and esophageal cancers, says interventional pulmonologist Jeffrey Thiboutot and thoracic surgeon Richard Battafarano — and the most recent advances in technology, knowledge and interdisciplinary care inform Johns Hopkins' clinical practice today.
"We have substantially changed how we diagnose and treat our patients," says Thiboutot, "even compared with just a few years ago."
Although gathering tissue to diagnose and stage cancers has been a mainstay of care for decades, he explains, new tools have improved options for how to perform this critical task. These include a recently developed robot that significantly expands the limits of bronchoscopy.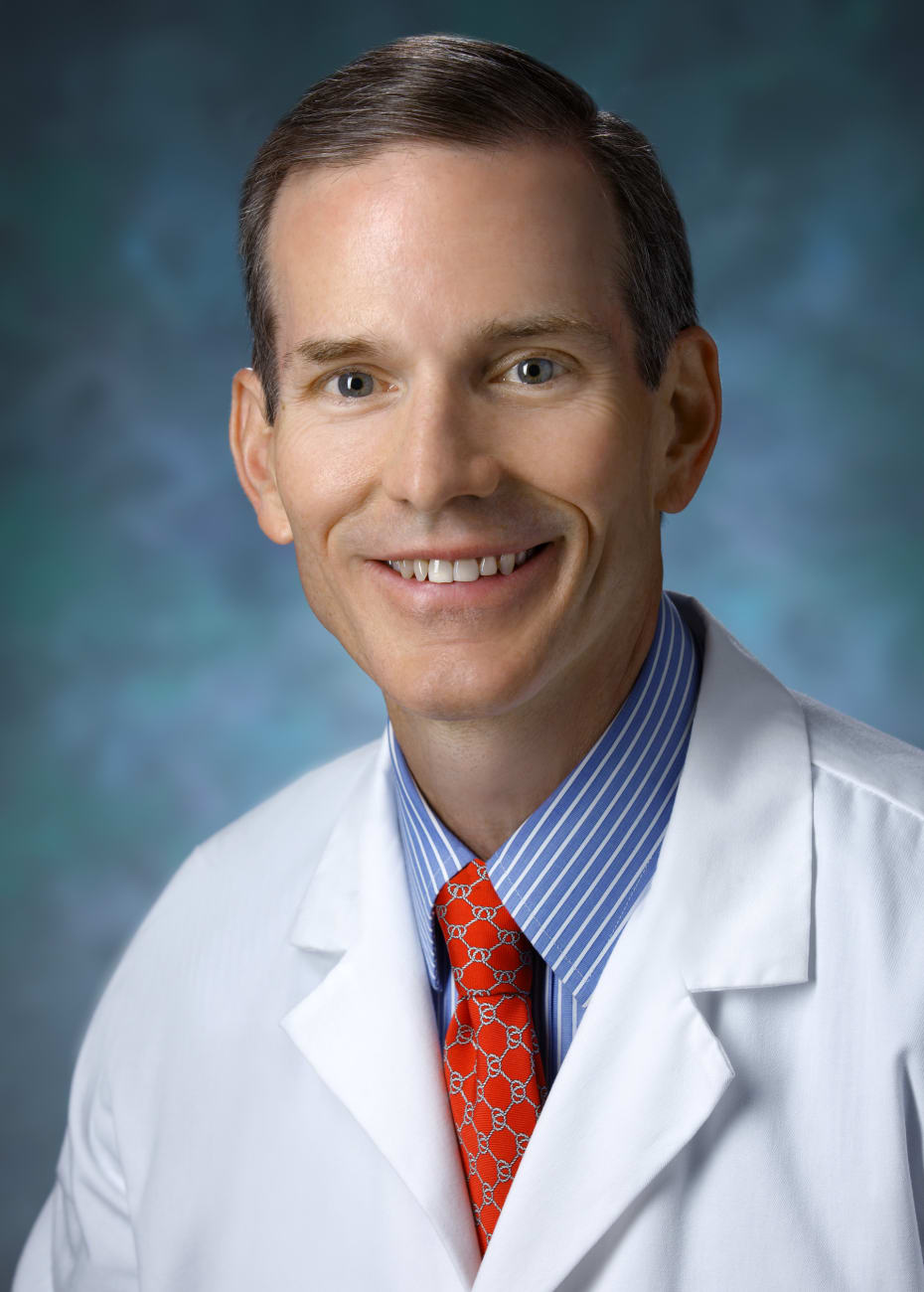 While traditional bronchoscopy, during which interventional pulmonologists use a scope, is largely dependent on ergonomics and the scope's size, this new device features a much thinner tube that bends and twists in a 360-degree radius and is directed by remote control. With smart navigation that uses the patient's CT scan to locate lung nodules, it can reach places that were impossible to access before.
This robot can be combined with any tools that fit through its lumen, Thiboutot explains, making it possible to do relatively new forms of biopsy. He and his colleagues are studying its use for cryobiopsies, during which pieces of tissue are frozen before removal, improving the ability to harvest larger sections. "With the added stability and maneuverability," Thiboutot says, "the hope is that eventually we may be able to use it to perform treatments directly."
Battafarano adds that recent knowledge gained from research — including studies conducted at Johns Hopkins — is changing protocols for patients with lung and esophageal cancers. One example involves newer drugs that target genetic mutations — immunotherapies that harness a patient's immune system to fight tumors. These agents have traditionally been administered after surgery, but studies show that some patients have better outcomes when they receive the therapies preoperatively.
Preop systemic therapy can make surgery more technically difficult, says Battafarano. "These drugs essentially turn cancer into a scar, which complicates resections," he explains. "But with our extensive experience, we can now do these procedures just as safely in patients preoperatively as those treated postoperatively."
Another innovation in care is how patients are seen, adds Thiboutot. In the past, patients needed to make separate appointments with each member of the care team. Now, during a weekly clinic, medical oncologists, radiation oncologists, surgical oncologists and interventional pulmonologists can see patients together. With the close proximity of their offices, they frequently collaborate to care for the same patients on other days of the week as well.
"It's a huge stress reliever for patients to know that we're in constant communication with each other and the burden no longer falls on them to drive their own care," Thiboutot says. "This is just another example of how we're always striving to improve how we care for our patients."