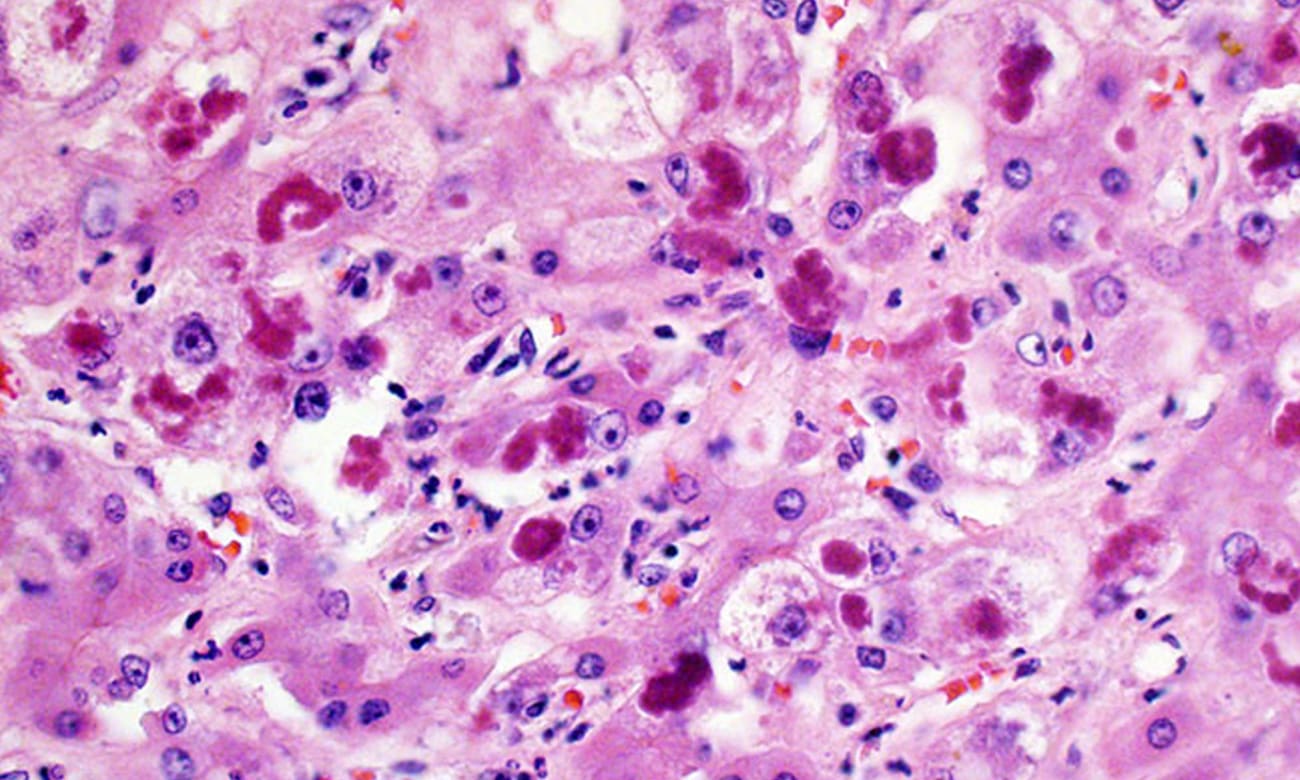 Andrew Cameron believes that a rule rooted in stigma has led to withholding lifesaving treatment for people with alcoholic hepatitis. 
For decades, transplant centers in the U.S. have followed a guideline that requires patients to abstain from drinking alcohol for six months to be eligible for a liver transplant. With cadaveric donor livers in high demand, most transplant centers will not consider patients whose liver damage stems from recent alcohol use, a policy that, according to Cameron, amounts to a death sentence.
"We don't make judgments like this in any other field of medicine," says Cameron, chief of the Johns Hopkins University School of Medicine's Division of Transplantation. "But because this unwritten rule says patients have to be alcohol-free for six months, it appears those patients have been denied treatment that could very well have kept them alive."
In two published review papers appearing in the Journal of Intensive Care Medicine and the Journal of Hepatology, however, Johns Hopkins researchers outline the case for giving liver transplants to selected patients with alcoholic hepatitis. Their argument is backed by data from a six-year pilot study at Johns Hopkins, and they've now received an $8.4 million grant from the National Institutes of Health (NIH) to expand the study to even more patients with alcoholic hepatitis — including the creation of a tissue bank that's currently being studied by more than 50 scientists nationwide. 
The NIH grant will also support Cameron's study of why some people who drink moderately would get alcoholic hepatitis. 
"It's puzzling that some people who probably wouldn't be categorized as heavy drinkers get the disease," he says. "We hope to learn about why that happens."
Today, Johns Hopkins is one of the few centers in the U.S. that will consider liver transplants into alcoholic hepatitis patients whose sobriety does not reach the six-month threshold. 
The six-month sobriety rule is based on stigma rather than science, Cameron says, citing the widely held medical opinion that alcoholism is a disease and that people who suffer from it need treatment.
"It's not a 'Johns Hopkins thing' to deprive people of an intervention just because it's someone's notion that they don't deserve it," says Cameron. "That's not how we do things here."
According to Cameron, the dogma began to change in 2011, when the New England Journal of Medicine published a study by French researchers demonstrating excellent results in transplants of a small number of patients with alcoholic hepatitis. Today, he says, it is a fairly common practice in Europe. 
Cameron stresses that, while the six-month guideline isn't a factor at Johns Hopkins, patients do need to meet certain qualifications. Among them is their own insight into their alcoholism. Counseling, family support and active engagement are all part of the post-transplant recovery plan. 
"This is for people for whom there is evidence of an ability to turn their life around," Cameron says. "Before we agree to the transplant, we look at the patient's family or other support systems and the patient's commitment to change." 
To discuss a patient case, call 410-614-2989 and speak to a nurse navigator.
Published in Surgery Winter 2020