The decision to offer coronary artery revascularization should be made "on the basis of a patient's clinical characteristics, and preferences and should be the same for all patients, regardless of sex, race, or ethnicity," according to a new joint clinical practice guideline from the American College of Cardiology and the American Heart Association.
Jennifer Lawton, chief of the Division of Cardiac Surgery at Johns Hopkins Medicine, served as chair of the ACC/AHA Guideline Committee, which released its final report Dec. 9 in both the Journal of the American College of Cardiology and Circulation.
The guideline replaces/retires a number of previous guidelines, including the 2011 percutaneous coronary intervention (PCI) guideline, the 2011 coronary artery bypass graft (CABG) guideline and the 2015 update in PCI and ST-elevated myocardial infarction (STEMI) guideline, and calls for clinical decisions to be made by a multidisciplinary heart team that includes the patient and is determined by patient preferences.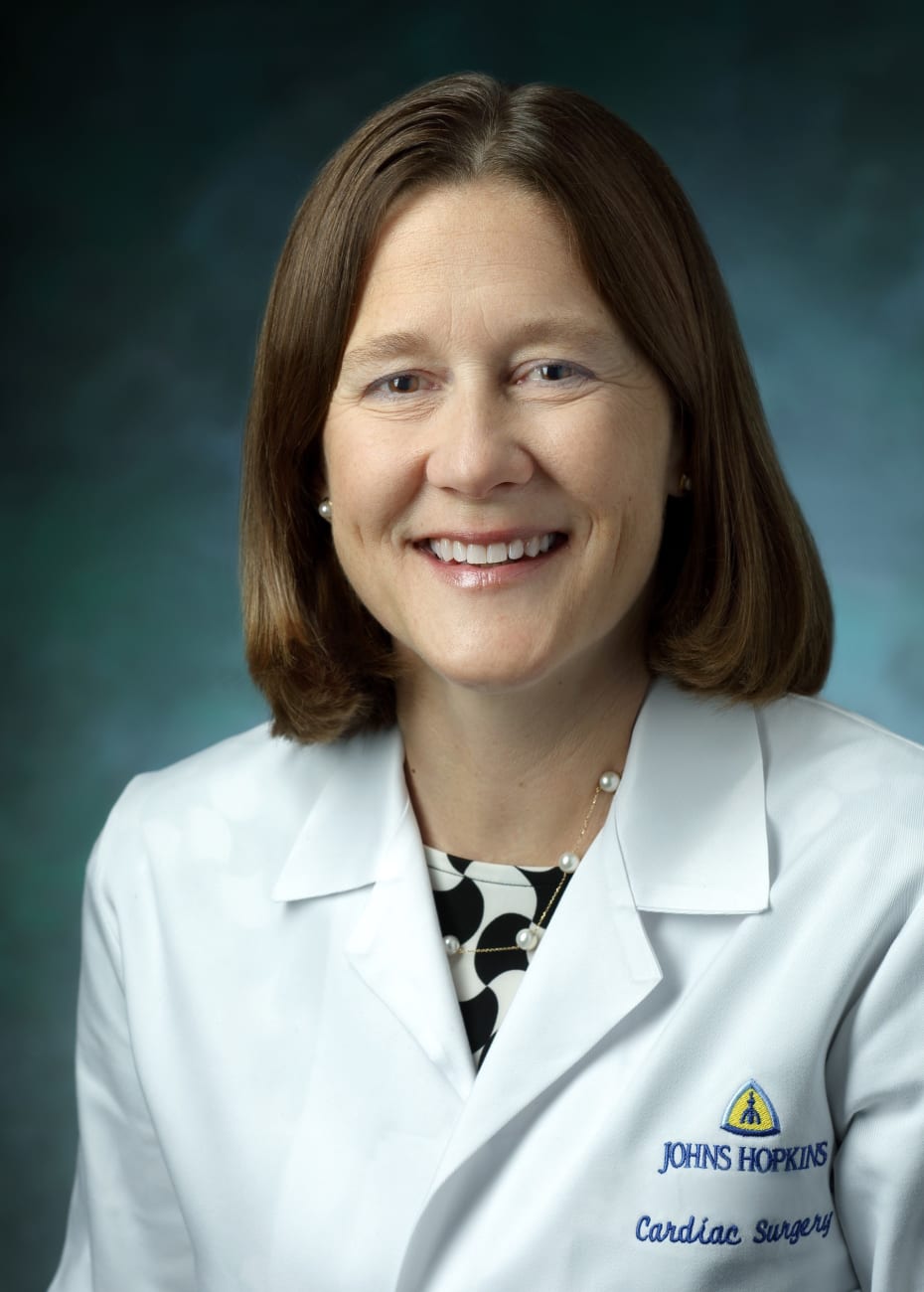 Joining Lawton on the ACA/AHA guideline committee were Johns Hopkins colleagues Garima Sharma, director of cardio-obstetrics; Thomas Metkus, director of cardiology quality and safety; and Michael Grant, director of clinical operations for the Division of Cardiac Anesthesia.
According to the guideline: "Health disparities by sex and race are evident across the spectrum of cardiovascular disease in the United States, and mounting evidence demonstrates that social factors are strongly associated with cardiovascular health outcomes. Differences in access to care, cardiovascular treatment, mortality rate, and readmission outcomes persist by important sociodemographic characteristics that include but are not limited to socioeconomic status, race, and ethnicity. African Americans, Hispanics, and South Asians (with substantial heterogeneity within Asian subgroups) have a higher prevalence of cardiovascular risk factors and crude mortality. Although access to health care remains a problem, even after entering into the health care system, women and non-White patients are less likely to receive reperfusion therapy, an invasive strategy, or revascularization and more likely to have worse outcomes."
These disparities must be recognized and addressed, says Lawton. "The guideline reminds us that treatment decisions in patients who need coronary revascularization should be based on clinical indication, regardless of sex, race or ethnicity, and that we must focus efforts on reducing the disparities in care among patients with cardiovascular disease," says Lawton.
The guideline codifies use of the multidisciplinary heart team to facilitate care of patients with complex coronary artery disease, says Metkus. "Heart team decision-making that incorporates viewpoints from different specialties is one of the most impactful ways we can provide patient-centered care and improve clinical outcomes," he says.
As a general noninvasive cardiologist who specializes in women's health, Sharma says the guideline is especially important because it includes new data on the management of spontaneous coronary artery dissection — a type of heart attack seen more commonly in women. The guideline does not recommend intervening in this type of heart attack unless there are special circumstances, says Sharma.
"Additionally, the guideline recommends a shorter one-to-three-month duration of dual antiplatelet therapy (DAPT) after PCI as reasonable in select patients to reduce the risk of bleeding, based on the latest evidence," she says, noting the previous recommendations were for six or 12 months of DAPT.
The guideline highlights 10 "take-home messages" for clinical practice, including:
      "For patients with significant left main disease, surgical revascularization is indicated to improve survival relative to that likely to be achieved with medical therapy."
      "In patients being considered for coronary revascularization for whom the optimal treatment strategy is unclear, a multidisciplinary Heart Team approach is recommended."
The guideline has been modified to shorten and enhance its "user-friendliness" in a modular, "knowledge chunk" format, in which each chunk includes a table of recommendations, brief synopsis, recommendation-specific supportive text and, when appropriate, flow diagrams or additional tables. Hyperlinked references are provided for each modular knowledge chunk to facilitate quick access and review.
Johns Hopkins Heart and Vascular Institute Scheduling and Referrals
Adult Cardiology: 443-530-8638
Adult Cardiac and Vascular Surgery: 443-219-0761