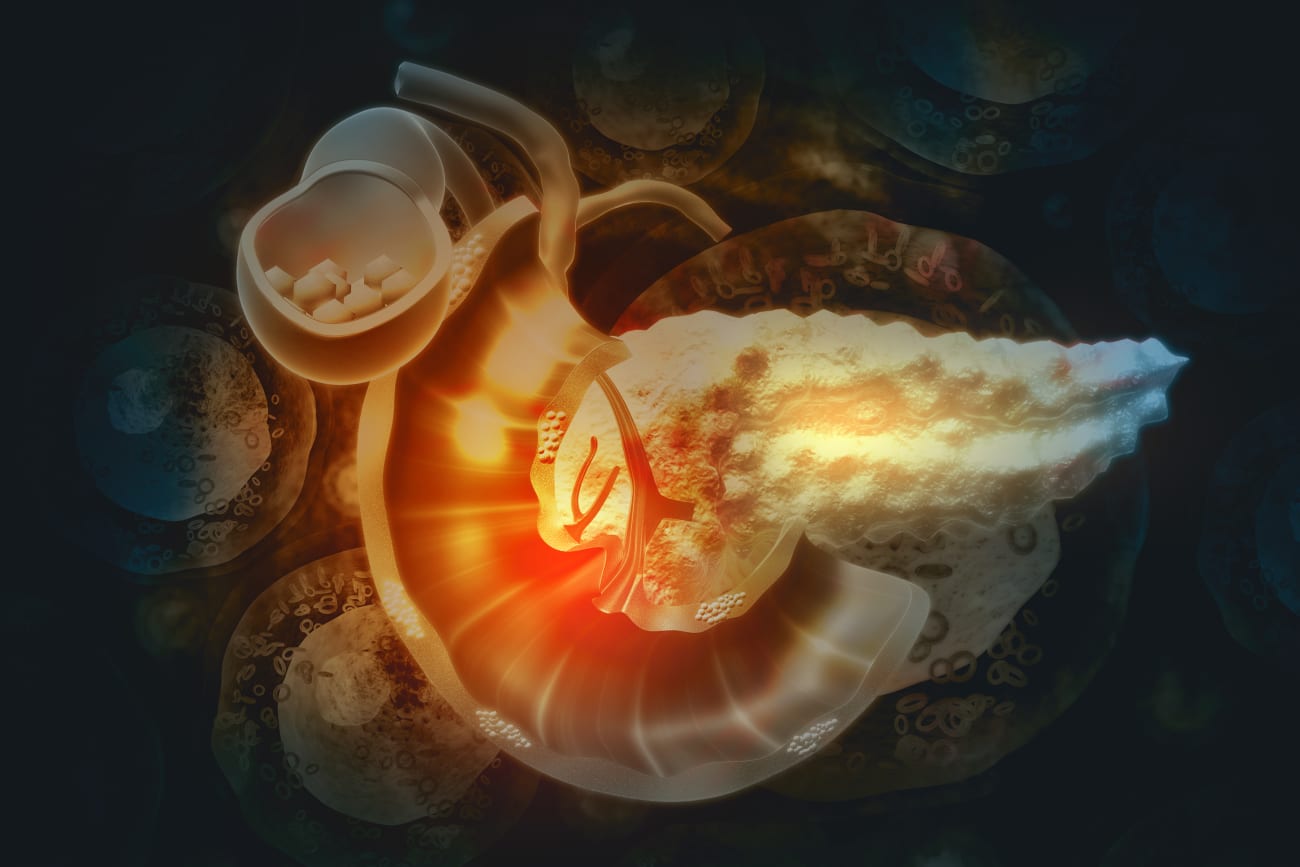 With a team of internationally recognized pancreas and liver surgeons, minimally invasive surgical options, technological advancements and clinical trial offerings, the Johns Hopkins Hepato-Pancreato-Biliary (HPB) Surgery Program treats patients with malignancies and diseases of the pancreas, liver, gallbladder and bile duct.
Surgeons in the multidisciplinary program perform as many as 500 pancreatic resections a year. The team specializes in diagnosing and treating advanced pancreatic cancer and determining if those tumors can be resected.
"If you want to have a complex surgery, you need to go to a higher-volume center," says surgical oncologist Jin He, interim director of the HPB Surgery Program. "It's a team experience, so that means if a patient comes in as unresectable, we have a group of surgeons, medical and radiation oncologists, radiologists, pathologists and genetic counselors to evaluate [the case] from different angles."
As part of the highest-volume robotic pancreas surgery center in the country, surgeons use the latest technology to treat advanced cases. The group has performed over 300 robotic pancreas surgeries in the last five years, including nearly 150 Whipple procedures. In 2019, the team completed 90 robotic pancreatectomies, including Whipple procedures, distal pancreatectomies and total pancreatectomies.
Johns Hopkins also offers the robotic total pancreatectomy with islet autotransplantation for patients with chronic and hereditary pancreatitis. For 80% of patients, this procedure results in a significant reduction or resolution of pain.
"No other institution compares to Johns Hopkins in pancreatic surgery, especially in robotic pancreatic surgery," says He.
The HPB surgery team works in tandem with Johns Hopkins Kimmel Cancer Center physicians in the Pancreatic Multidisciplinary Cancer Clinic, which offers patients with complex cases comprehensive examinations and imaging, and evaluation by a panel of experts from across disciplines, including surgery, medical and radiation oncology, pathology, radiology, nutrition, pain management and others. The group works to diagnose patients, educate them about their options and develop a personalized treatment plan, often in clinical trials.
Being a high-volume center with a robust research program gives patients access to investigative clinical trials not offered elsewhere, some of which involve immunotherapy.
"We have a number of new types of vaccines that target a patient's tumors, and we combine those with some of the immunotherapy agents that we believe can supercharge the vaccines," says medical oncologist Elizabeth Jaffee, deputy director of the Kimmel Cancer Center. "This is something that we're uniquely able to offer to our patients."