The Johns Hopkins Kimmel Cancer Center at Sibley Memorial Hospital provides the most advanced, multidisciplinary care available for rare cancers. Physicians work together to harness the collective knowledge and unique expertise of Johns Hopkins.
In one recent case, a 41-year-old patient was diagnosed with a rare appendiceal cancer — mucinous adenocarcinoma — shortly after giving birth to her third son in July 2019.
Toward the latter stages of her pregnancy, Kim Rowsome developed pain on her right side, weight loss, nausea and vomiting.
After her healthy baby boy was born, Rowsome had two CT scans and a colonoscopy, performed by gastroenterologist Ramsey Daher. All pointed to suspected colon cancer.
The case was presented to two multidisciplinary panels, including a group that meets weekly to discuss complex gastrointestinal malignancies. Kimmel Cancer specialists in areas including medical, radiation and surgical oncology discussed Rowsome's case, and experts in cytoreductive surgery and hyperthermic intraperitoneal chemotherapy at The Johns Hopkins Hospital were consulted.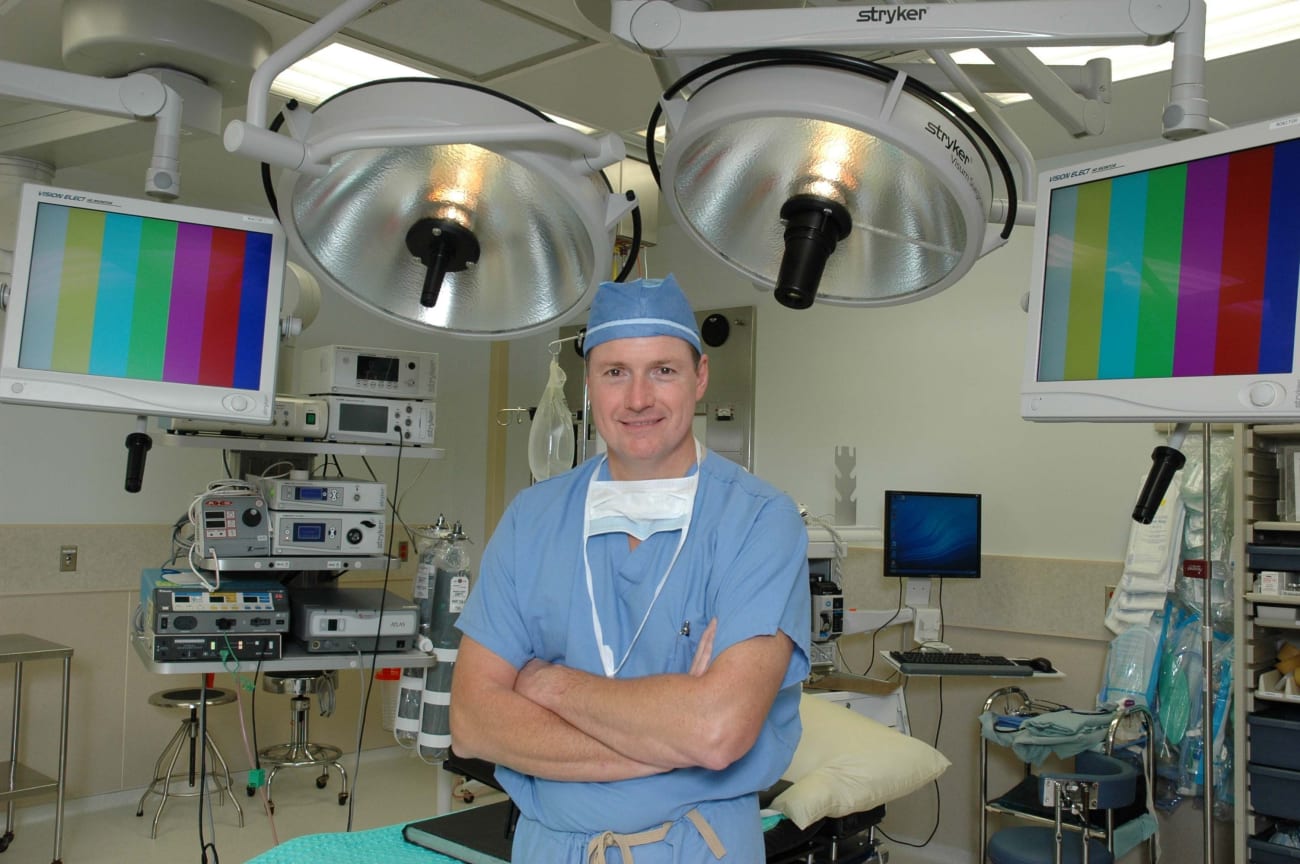 Doctors reviewed her imaging and colonoscopy results, and the multidisciplinary team at the Kimmel Cancer Center at Sibley charted out the best course of treatment: surgery and post-surgery chemotherapy.
Rowsome's obstetrician, Jo'Ann Jackson, referred her to Johns Hopkins surgeon Martin Paul, who practices at Sibley. On Aug. 29, 2019, Paul performed a laparoscopic resection of the right colon. During the procedure, he also resected part of the abdominal wall, which the tumor was perforating, and resected the tumor.
Pathology results showed that the tumor was stage 2B mucinous adenocarcinoma that had penetrated into the patient's colon and surrounding tissues. It was not colon cancer.
"Her surgery was a little bit more challenging than a typical case because of the more advanced stage of the disease, but we were able to resect the tumor with negative margins," Paul says. "She recovered very quickly and had fewer complications as a result of the minimally invasive approach."
Sibley surgeons have been performing minimally invasive colorectal surgery for more than 20 years, with positive outcomes and low complication rates earning exemplary ratings from the American College of Surgeons National Surgical Quality Improvement Program, Paul says.
Following surgery, Rowsome had a three-month course of oxaliplatin and capecitabine under the care of medical oncologist Valerie Lee, who also practices at the Kimmel Cancer Center at Sibley. The treatment involved four three-week rounds that each consisted of an infusion, two weeks of oral medicines and a week off.
A month after Rowsome completed chemo treatment in December 2019, Johns Hopkins Hospital surgeon Jonathan Greer, an expert in gastrointestinal surgical oncology, performed a diagnostic laparoscopy and found no evidence of disease. Rowsome, who remains in remission, now meets with her oncology team and gets bloodwork every six months, plus annual scans.
For more information about Johns Hopkins cancer experts in the Greater Washington area, please visit hopkinscancerdc.org.