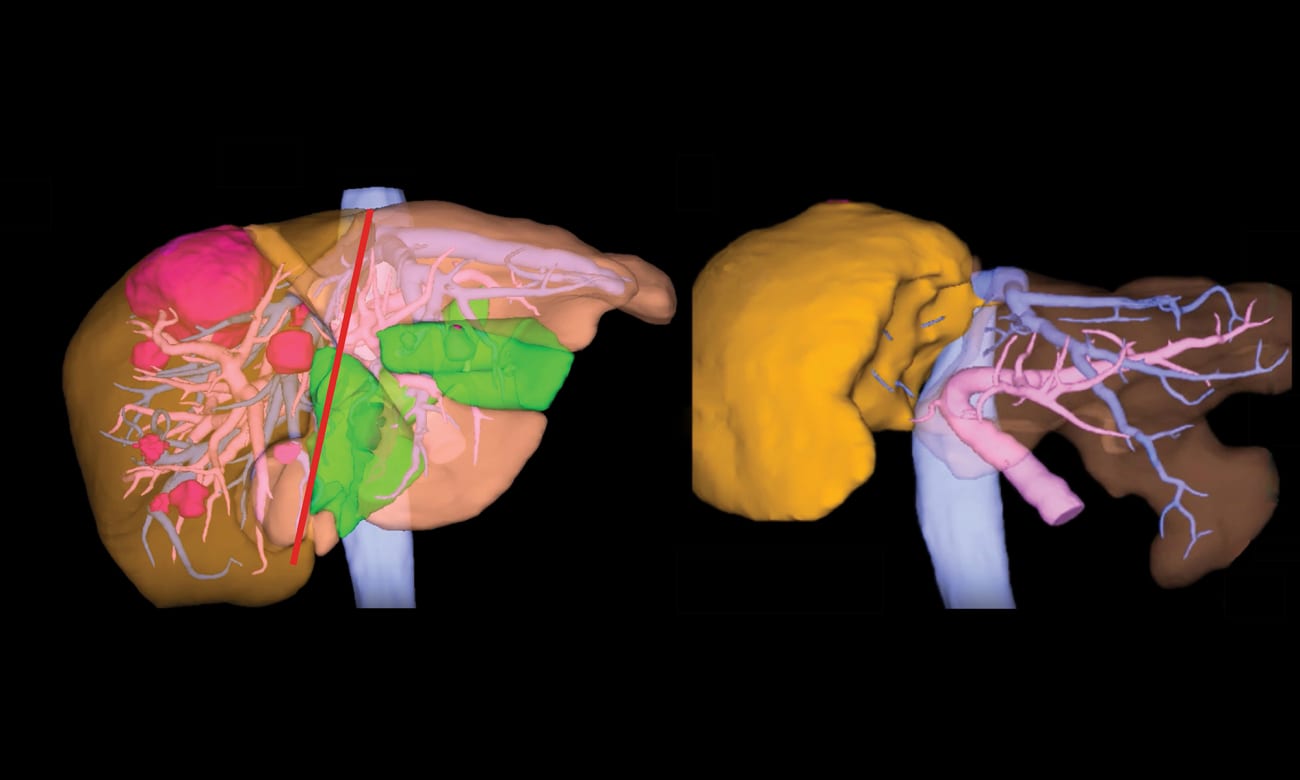 Among the first times in the U.S. — and the world — surgeons at The Johns Hopkins Hospital have performed a blend of the surgical procedures associating liver partition and portal vein ligation for staged hepatectomy (ALPPS), and hepatic artery infusion (HAI) pump implantation.
Surgical oncologists Christopher Shubert and Kelly Lafaro completed the first of these joint operations on two patients with advanced colorectal cancer liver metastasis last year.
"We established our goal of complete removal of tumor burden," Shubert says, "while allowing for more targeted adjuvant treatments."
For Shubert, who has performed ALPPS at Johns Hopkins since 2020, combining the two surgeries was a no-brainer, and he hopes it can reduce recurrence rates and improve survival outcomes.
"The long-term data will be needed to show how much we're able to move the needle," Shubert says, "but we're combining two effective, proven therapies and we've shown we can do it in a safe manner."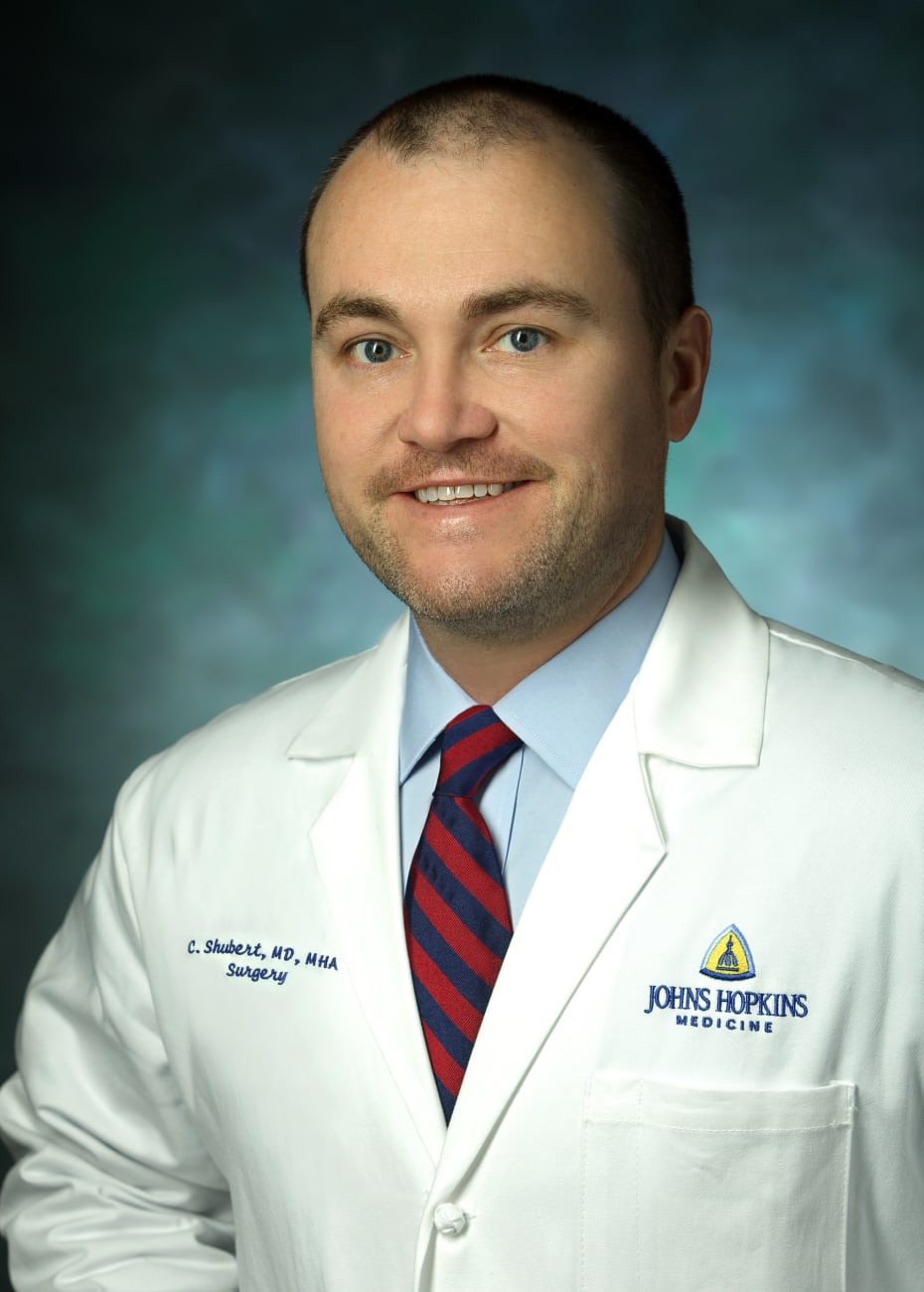 Why does this approach suggest promise compared with traditional liver resection?
Surgical removal of colon cancer liver metastasis is standard of care and is the only potentially curative therapy. For patients who do not receive a liver resection, the two-year survival rate is just 10%, while for those who are resected, the five-year survival rate is 50% to 60%. Shubert notes that while traditional resection is effective and all visible disease is removed, recurrence can happen in 50% to 70% of patients. This is likely due to liver metastasis that is too small to be seen with imaging. After surgery, if a patient doesn't receive treatment for a long enough time, the metastasis grows and becomes detectable.  
ALPPS is an advanced liver surgery approach that allows patients who would traditionally be considered unresectable to have an opportunity for surgical removal of all visible liver metastasis. However, just as with traditional liver surgery, ALPPS is not without risk of tumor recurrence. Lafaro and Shubert like the concept of combining ALPPS with use of a hepatic artery infusion pump. If patients experience a recurrence and the pump is in place, it delivers a high dose of chemotherapy to the liver.
The pump is implanted during the first stage of the ALPPS procedure. If the primary colon cancer is still in place, the colon or rectum is removed at this time as well. This way, in a single hospital visit, the patient's colon or rectal cancer and all visible liver metastasis is removed and a hepatic artery infusion pump is put in place, greatly simplifying the logistics regarding chemotherapy and radiation.
The Hepatic Artery Infusion Program at Johns Hopkins
When Kelly Lafaro launched Johns Hopkins' HAI program in 2021, it put the health system in the unique position of being able to perform both ALPPS and HAI implantation. Johns Hopkins is one of a few centers in the mid-Atlantic region offering HAI pumps and among the few centers in the country performing ALPPS.
"The ability to place HAI pumps in our patients with colorectal liver metastases allows us to give them the best chance for long-term survival," Lafaro says.
Few options are available at most ALPPS centers for patients whose cancer recurs after the procedure. And centers that implant HAI pumps are often not able to resect the liver at all — they use the pump on visible disease.
Going forward, Shubert plans to implant an HAI pump with every ALPPS procedure.
To refer a patient, please call 443-997-1508.
Watch a video about ALPPS procedures and hepatic artery infusion pumps here.