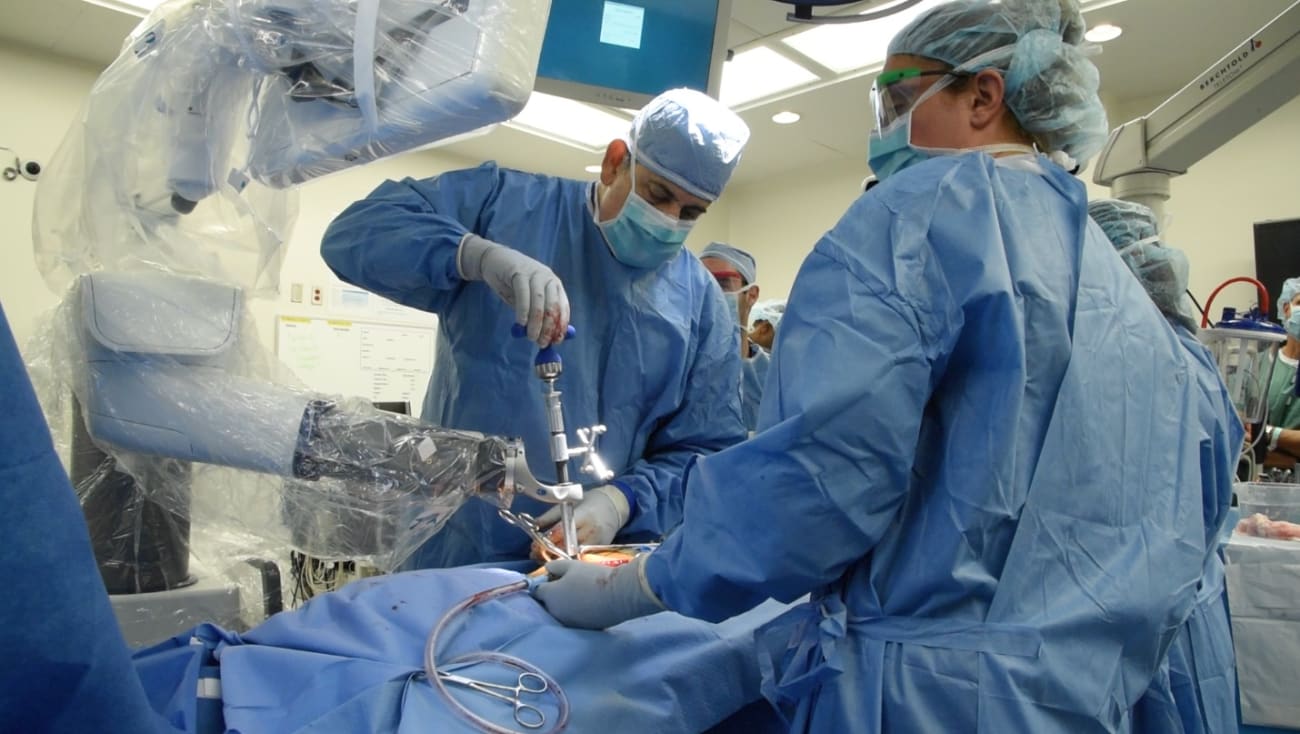 Team members in the Johns Hopkins Neurosurgical Spine Center are using and developing emerging technologies to make advancements in surgical spine care. The center's neurosurgeons perform stabilization operations with submillimeter precision via control of an image-guided robot. Researchers recently launched a first-of-its-kind lab that's inventing wearable and implantable tech to treat spinal cord injuries. And the center's clinicians employ an augmented-reality system — co-created at Johns Hopkins — to place thoracic, lumbar and sacral pedicle screws with a 98% accuracy rate.
"Our field continues to evolve with the mastery and development of such technologies, and our work in this area is having a profound effect on patient care at Johns Hopkins," says Nicholas Theodore, director of the spine center and co-lead investigator for the newly formed HEPIUS Innovation Laboratory.
The HEPIUS lab brings together teams of neurosurgeons, neurologists, engineers, radiologists and others from across Johns Hopkins' schools of medicine and engineering, as well as the university's Applied Physics Laboratory. Their aim is to develop a new class of implantable and wearable medical devices to aid patients in the acute and chronic phases of spinal cord injury. The goal for these inventions is to prevent secondary injury and deliver interventions that promote immunomodulation as well as neuromodulation. HEPIUS — named for the Greek god of medicine and an acronym for "holistic, electrical, ultrasonic and physiological interventions unburdening those with spinal cord injury" — is the only such laboratory in the world.
The lab's researchers are evaluating ultrasound systems to show perfusion in a spinal cord using a human finger as a model; to assess blood flow in the spine intraoperatively; and to stimulate perfusion after spinal cord injury in rat models. They are creating a scoring system to quantify blood flow using ultrasound, and testing implantable devices in porcine models.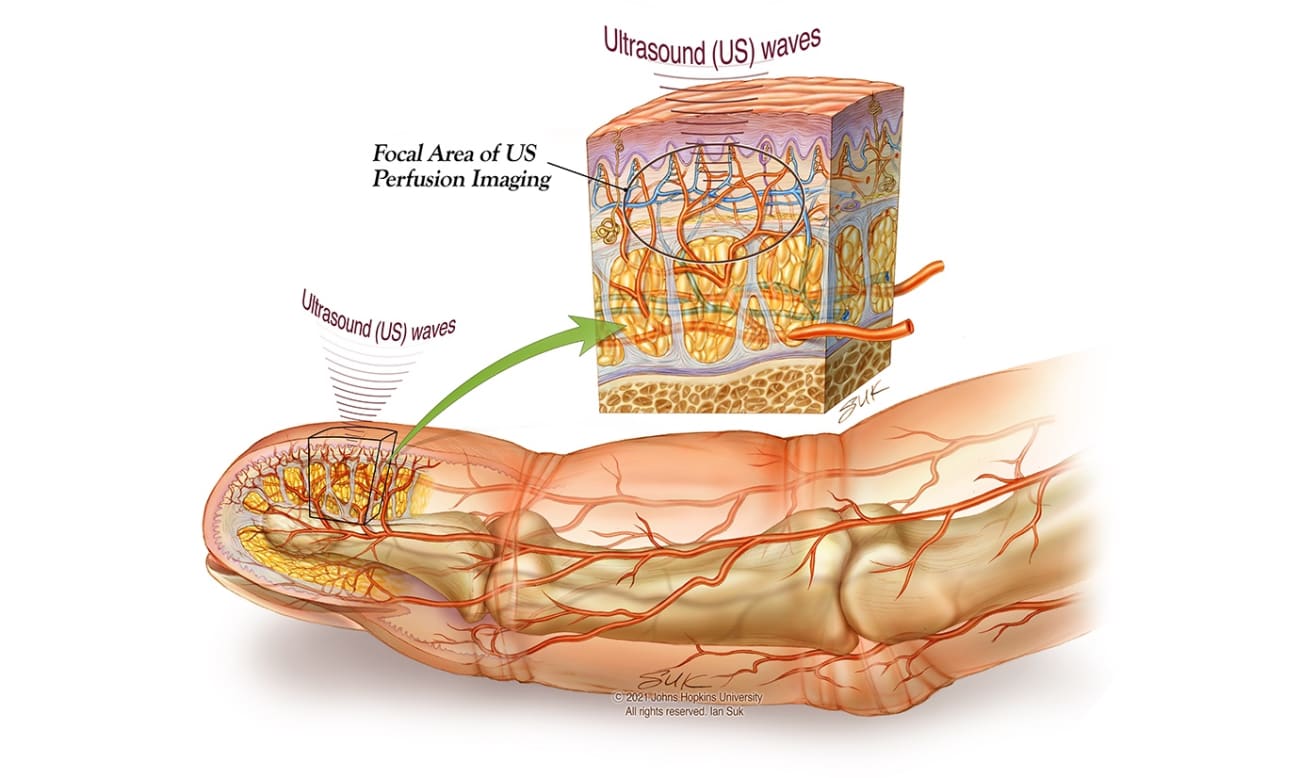 Theodore and his colleagues in the spine center apply an image-guided robot in minimallyinvasive spine-stabilization surgery with submillimeter accuracy. The robot, co-invented by Theodore before he joined the Johns Hopkins Department of Neurosurgery, has been used in over 300 cases at Johns Hopkins alone. FDA approved for a variety of applications, the technology was recently used in the first brain surgeries to implant electrodes and repair a cervical fracture.
"Robotic surgery is the way things are going to be done moving forward," says Theodore. "I train our residents in robotic spine surgery, and when they leave Hopkins, they will be experts at using it."
Another device — an augmented-reality headset used to precisely place spinal screws — was co-created by neurosurgeon Timothy Witham and colleagues at Johns Hopkins, along with a partner in industry. Spine surgeons in the department use an augmented-reality system that works through the headset to superimpose medical scans in the physician's field of view. The approach has been used in approximately 50 cases at Johns Hopkins, says Witham, who is director of the Johns Hopkins Neurosurgery Fusion Laboratory. A recent study published in the Journal of Neurosurgery: Spine shows that use of the technology yields a 98% accuracy rate in placing thoracic, lumbar and sacral pedicle screws.
Witham is now advancing the system to use a preoperative CT scan in combination with intraoperative X-rays — as opposed to intraoperative CT scans — to save time during surgery.
"We're pioneering some amazing technology," Witham says. "We're fortunate to be able to offer these innovations to patients at Johns Hopkins."
To refer a patient, please call 410-955-4424.
Supporting Neurosurgical Research
Philanthropic investment from individuals and organizations provides direct support for neurosurgical research. To join them in advancing the promise of Johns Hopkins Medicine, contact Kim Metzger, senior director of development and external relations in the Department of Neurosurgery, at kmetzge2@jhmi.edu.