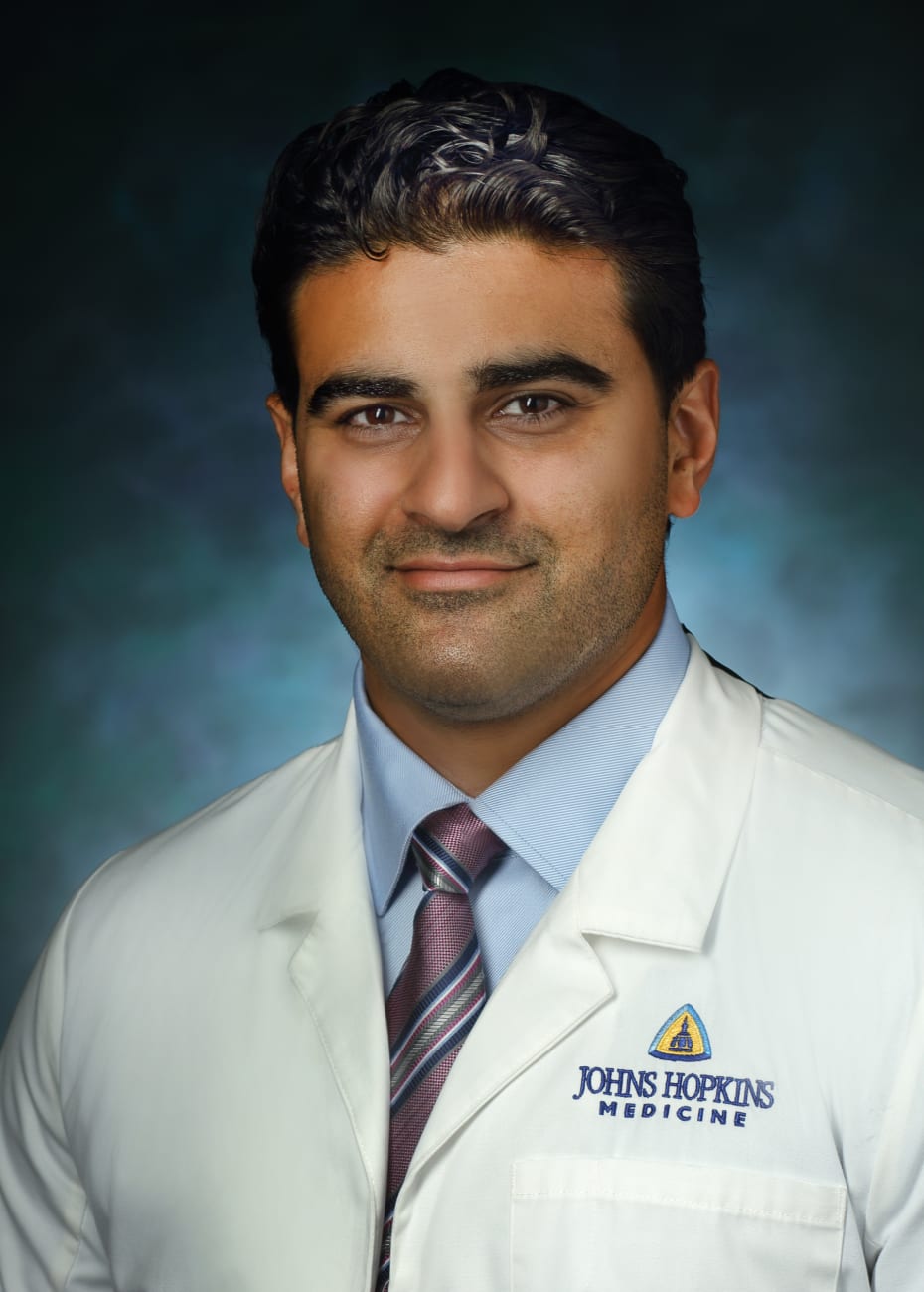 Patients with complex heartbeat irregularities can now get Johns Hopkins care in the National Capital Region.
Johns Hopkins Medicine has hired Zeshan Ahmad to lead a new cardiac ablation program based in Bethesda. Ahmad, who sees patients at Suburban, Sibley Memorial and Johns Hopkins hospitals, uses a hybrid surgical approach for long-standing and difficult to treat atrial fibrillation.
The new program is part of a strategy to strengthen Johns Hopkins heart and vascular care services in the National Capital Region so patients don't need to travel to Johns Hopkins hospitals in Baltimore for treatment, says Jessica Melton, Suburban Hospital's president and chief operating officer.
"Offering this treatment to patients already in our practices can improve their quality of life," Melton says. 
Ahmad has been trained in the newest catheter ablation technologies and methods that use sophisticated catheters to create real-time three-dimensional maps of the heart and its electric currents. "What used to take six to eight hours to do back in the day, we are able to do in two to three hours these days due to standardizations in technique and improvements in technology," he says.
During the procedure, which is performed under general anesthesia, Ahmad threads two catheters through a vein in the groin — one does the mapping and the other performs the ablation. Most patients can go home the same day or after a single night at the hospital.
Ahmad provides a well-rounded approach to treating his patients that includes medication, ablation and nonmedical steps such as lifestyle modifications and treatment of sleep apnea, which has been associated with a high rate of atrial fibrillation. 
A graduate of the University of Toledo College of Medicine and Life Sciences in Ohio, Ahmad completed a general cardiology fellowship at the Banner — University Medical Center (part of the University of Arizona in Phoenix), followed by a fellowship in electrophysiology at the University of Texas Health Science Center at Houston.
"The reason I went into electrophysiology specifically is because I diagnosed my father with Afib [atrial fibrillation] at home, and that made me realize that I needed to do more in order to help him and others with the management of atrial fibrillation," Ahmad says. A regimen of blood thinners and other medications has controlled his father's condition for now, he says.
The field, Ahmad says, is moving forward and providing procedures that are safer and more effective. "The biggest limitation was technology, and now the technology is letting us do these advanced procedures," he says. "It's getting more and more exciting."