Waveney Springer was suffering from chest pains that would come on without warning, so sudden and severe she was nervous to leave her house.
She was tired all the time, and struggled to stay on her feet all day at work. She became afraid to drive her car or even go for walks through her neighborhood because she didn't know when the problem would strike.
Thomas Matthew, assistant professor of surgery and director of the Johns Hopkins Cardiothoracic Surgery Program at Suburban Hospital in Bethesda, Maryland, diagnosed the 54-year-old with a stenotic mitral valve, caused by a childhood case of rheumatic fever.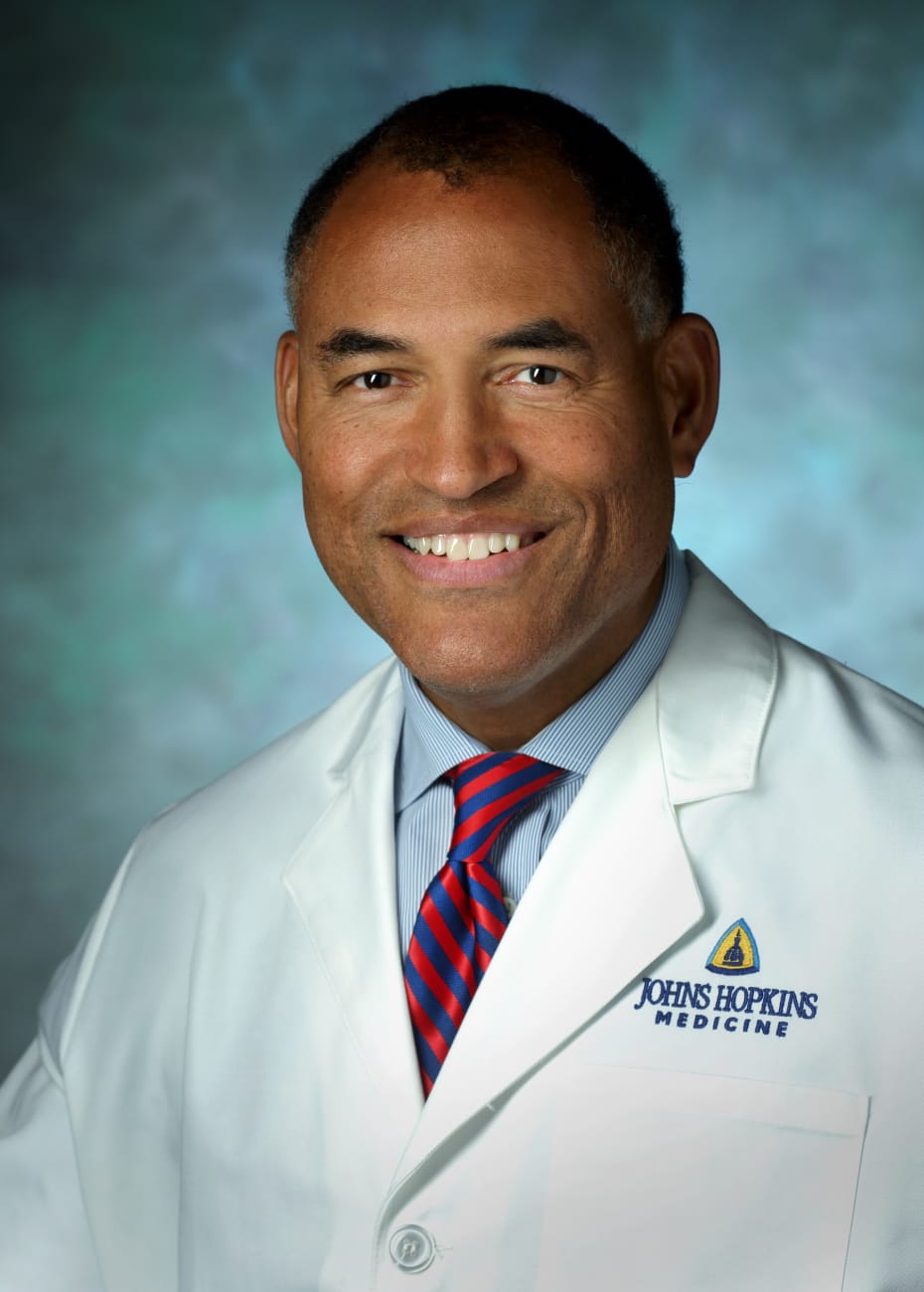 In April 2022, he performed a mitral valve replacement using a minimally invasive technique that reduces recovery time and scarring compared with a valve replacement via sternotomy.
A year later, Springer says her symptoms are gone, and she feels more energetic than she has in a long time.
Matthew and fellow cardiac surgeon Reed Quinn also perform valve replacements using sternotomies when necessary, usually because other procedures are done at the same time, such as a coronary bypass.
Both procedures require anesthesia and a heart-lung bypass machine, but with the minimally invasive option, surgeons access the valve through a small incision at the breast and between the ribs to remove the damaged valve, then suture the ring around the mitral valve, and bring the sutures through the new valve before closing the incision.  
Cameras are often used, though Matthew says they are more to help the assistants in the operating room; the surgeons can see through the incision.
"The procedure is the same, but it's a much smaller access point, which makes for a faster recovery," says Matthew.
With both sternotomies and minimally invasive procedures, patients recover in the hospital for three to four days before discharge. Full recovery from a valve replacement via sternotomy generally takes six to eight weeks; for the minimally invasive procedure, it is closer to two weeks.
The size and location of the incisions also means that the resulting scars will be less conspicuous for patients who have minimally invasive valve replacements.
To refer a patient to the Johns Hopkins Cardiothoracic Surgery Program at Suburban Hospital, please call 301-896-7610.