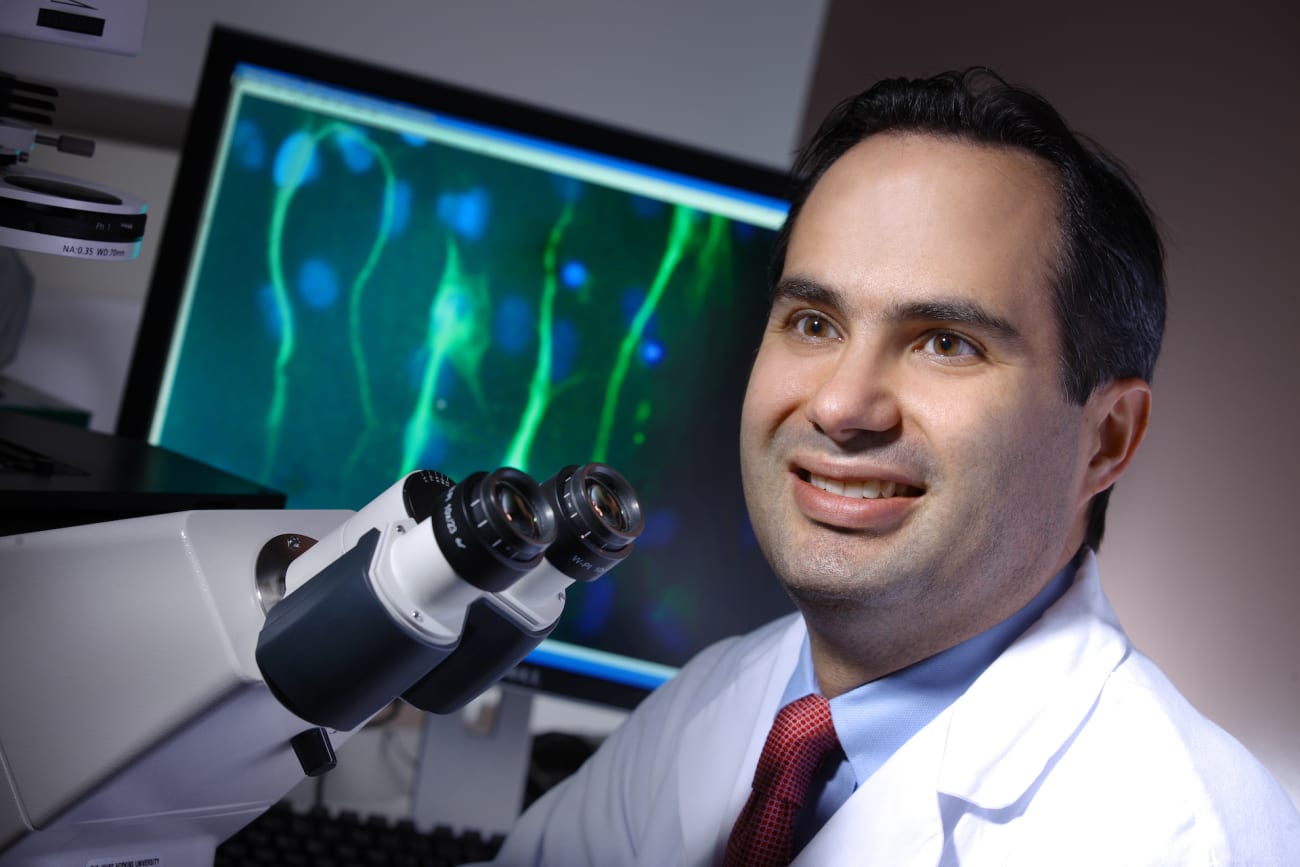 Mood disorders are far more prevalent than one might imagine, says psychiatrist Fernando Goes, a faculty member of the Johns Hopkins Department of Psychiatry and Behavioral Sciences. Regardless of socioeconomic status, 21.4% of adults in the U.S. experience a mood disorder at some point in their lives, according to The National Alliance on Mental Illness. The most common are depression and bipolar disorder.
Goes and psychiatric epidemiologist Peter Zandi aim to change the status quo by advancing research and care at the recently established Johns Hopkins Mood Disorders Precision Medicine Center. Working alongside colleagues, Goes and Zandi probe genetic clues, lab results and digital phenotyping — using smart devices that track markers of depression and anxiety — to assess patients.
Then, based on their findings, they choose targeted medications and provide psychiatric counseling. With this model, Zandi and Goes believe they're better positioned to ascertain which treatments are most likely to be effective for each patient. They envision a time when discoveries based on a person's risk for mood disorder will lead to treatments as targeted as immunotherapies are for patients with cancer.
"There is a clear need for a comprehensive, interdisciplinary approach to the study and treatment of mood disorders, and we are leveraging the strengths of our current programs in the Department of Psychiatry to do so," says Goes.
Clinicians and researchers at the Mood Disorder Center work to advance those efforts. The workup begins with giving patients a basic questionnaire lasting no longer than a few minutes. Once completed, the results are collected at regular clinical visits and made available to providers as part of the clinical record. "In a subset of patients, we also pilot more intensive digital assessment technologies, including mobile mood measurements, basic actigraphy (body movement) and sleep measurements," Zandi says.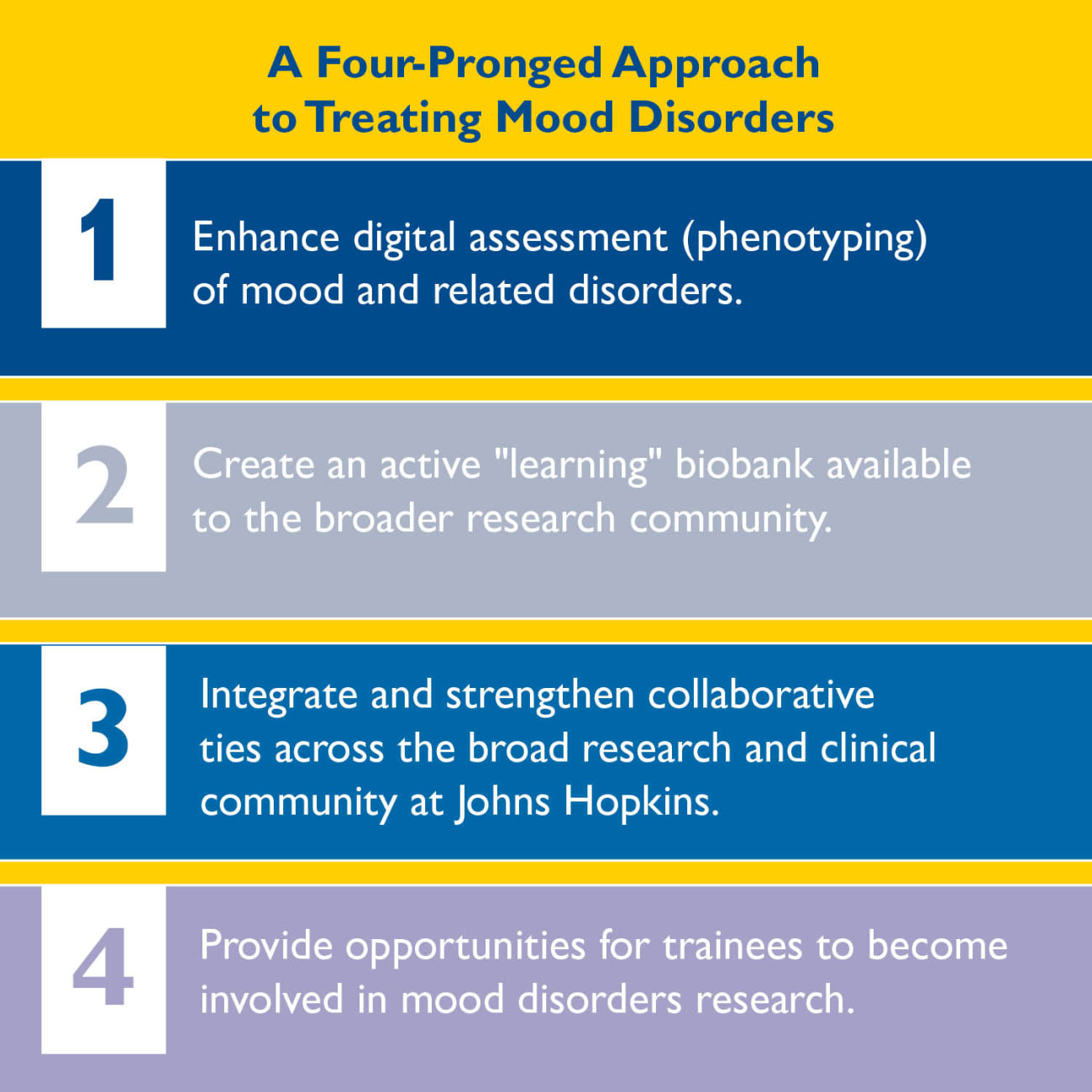 Psychiatry researchers at the center then tap into interdisciplinary expertise available throughout Johns Hopkins Medicine, such as that in geriatric psychiatry. "We integrate research with clinical care in a dynamic manner, central to a learning health care system that will yield novel scientific insights," says Goes. "This approach makes us fully competitive for NIH research funding, while providing high-quality, evidence-based care to the local and referral community."
With these efforts, Zandi and Goes say they're inching closer to identifying a person's risk for mood disorders. "Our goal," says Goes, "is to find causal clues that will ultimately lead to new, urgently needed, targeted drugs."
The team also envisions the creation of a biobank with human tissue and blood specimens that will form part of "an integrated research mission and that will ultimately become available to all researchers in the Johns Hopkins community," says Zandi. "As part of the biobank, we will establish a clinical workflow to approach all patients during routine care and seek consent to collect a biological sample for biomarker discovery."
Perhaps the most compelling aspect of this approach, says Goes, is that a more targeted treatment of mood disorders will not only provide relief for patients suffering with symptoms, but might also significantly reduce the risk of suicide.