Cardiac surgery presents something of a Catch-22 for patients, says Jennifer Lawton, chief of Johns Hopkins' Division of Cardiac Surgery.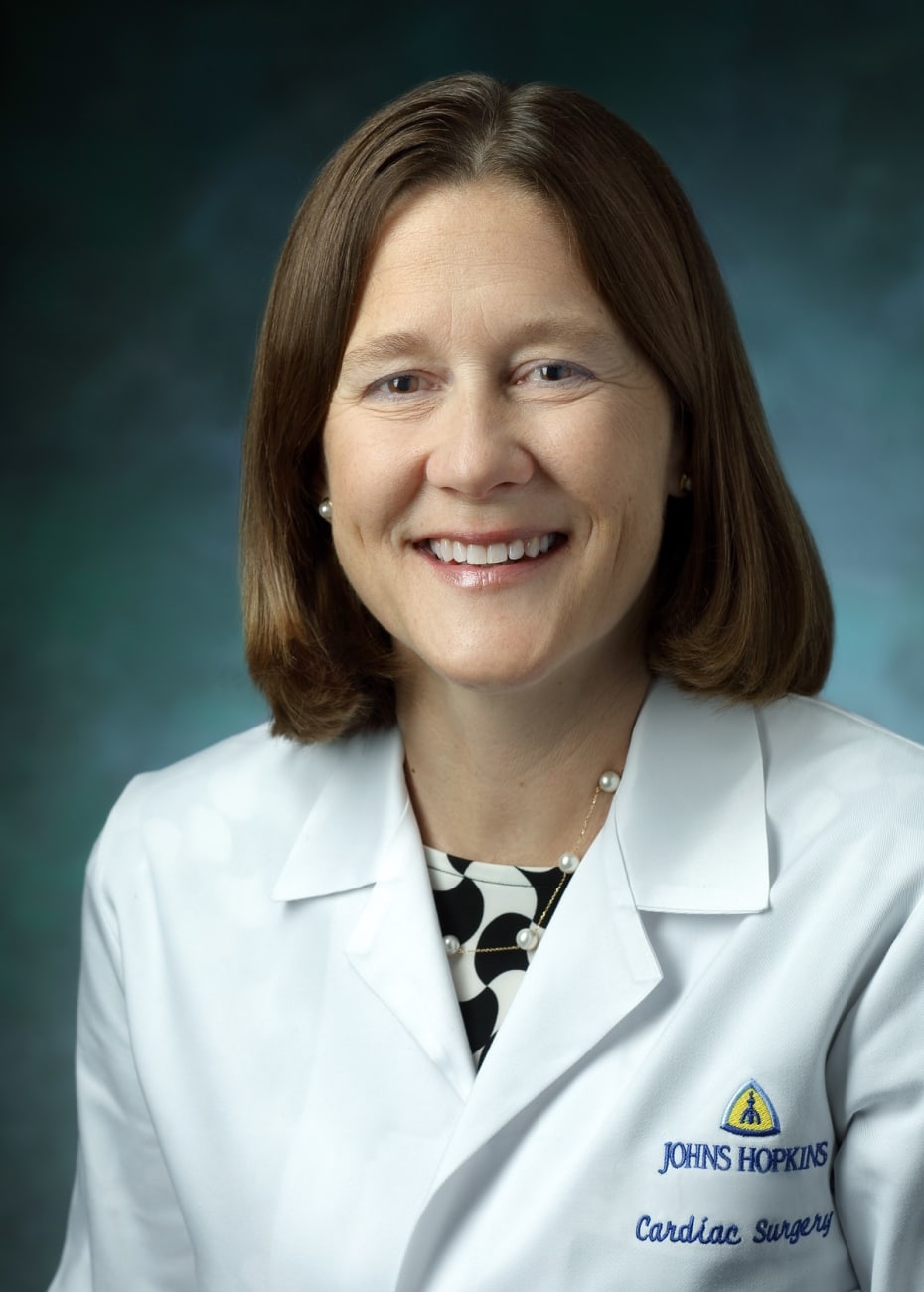 "We take people with sick hearts to begin with, and then we further deprive them of blood flow during surgery so we can safely operate," she says, noting that an increasing percentage of patients undergoing heart procedures are older, have multiple comorbidities and present with shock, among other issues. "If we could find a way to protect the heart while we work on it, and prevent the period of time when patients are sick after, that obviously would improve outcomes after heart surgery."
Though patients traditionally receive the high-potassium solution cardioplegia during surgery to stop the heart and protect the heart muscle, it may not be enough to do the job. New research from Lawton's lab suggests that adding the hypertension drug diazoxide to that process may better protect hearts from the effects of reduced blood flow for up to two hours. The study, conducted in a large animal model, was published in The Journal of Thoracic and Cardiovascular Surgery.
The 12 animals studied were split into two groups, with the first group receiving standard cardioplegia before bypass surgery and the second group receiving cardioplegia and diazoxide. Every animal that received the combination treatment was able to be weaned off the bypass machine after surgery and showed improved heart function, compared with the animals that received standard cardioplegia alone. Four of those animals experienced severe enough injury that they couldn't be taken off the bypass machine despite adequate resuscitation — akin to patients who need extra support.
Share Fast Facts
New Study Shows Potential to Better Protect Heart During Surgery Click to Tweet
"Our study suggests that diazoxide may reduce the incidence of shock and stunning after surgery by helping preserve ventricular function, and may allow for prolonged periods of reduced blood flow during increasingly complicated cardiac procedures," says Lawton, who for 26 years has been studying the adenosine triphosphate-sensitive potassium channel, an ion channel involved in the process. Others have demonstrated that giving drugs thought to open the channel can protect not just the heart but also the brain and other organs during prolonged periods of ischemia.
Lawton's next step? It's a clinical trial to further study the combination preventive treatment for adults having cardiac surgery.
To refer a patient or request an appointment, call 410-955-2800.