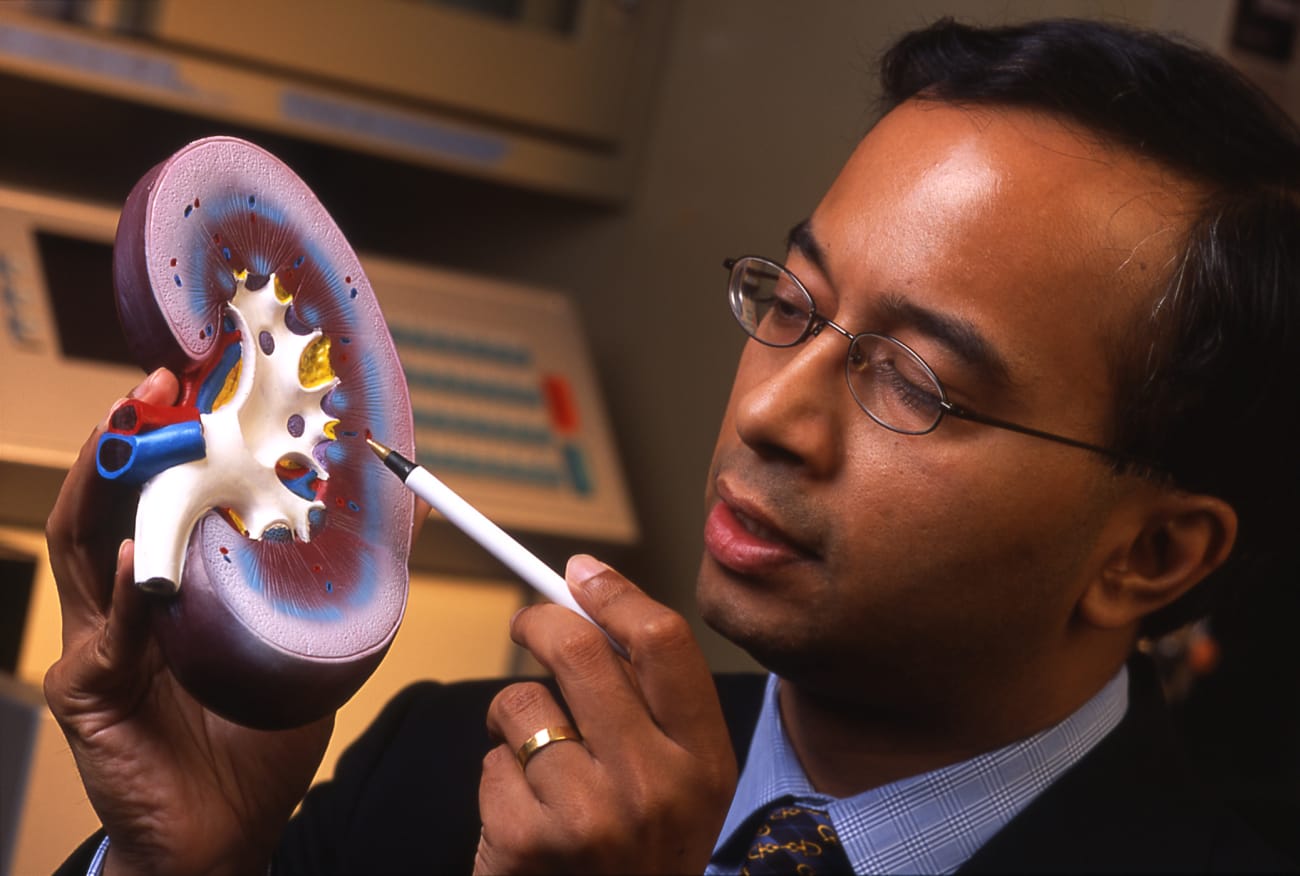 Finding new potential biomarkers and targets for treating kidney cancer.
Immunotherapy – harnessing the body's powerful immune cells to fight cancer – has the potential to revolutionize how cancer is treated. But it's still pretty new: "We are still only beginning to learn about this approach," says urologist Phillip Pierorazio, M.D. He has teamed up with nephrologist Hamid Rabb, M.D., to study a newly discovered kidney T cell, the "double negative" T cell.
In work recently published in the Journal of the American Society of Nephrology and Journal of Immunology, in surgical specimens removed by Pierorazio, Rabb found double negative T cells in cancerous kidney tissue – and also in the normal tissue surrounding the cancer. Using sophisticated molecular tools including RNA sequencing of separated kidney white cells, he identified novel molecules on these cells that can be targets for future therapeutics.
"We identified another new white cell in the kidney, called 'intermediate macrophage'" says Rabb, "and we found that kidney-infiltrating immune cells express a molecule called NGAL that modifies kidney function and is an early biomarker." The team hopes their findings will lead to new strategies for early detection and treatment of kidney cancer.