It's well known that with neurofibromatosis type 1 (NF1) comes a predisposition to cancer. In addition to the benign tumors that grow throughout the nervous system — a hallmark of the disease — people with NF1 carry a roughly 15 percent risk across their lifetime of developing malignant peripheral nerve sheath tumors, a rare and deadly cancer that originates in the outer lining of nerves.
To help catch potential cancers early, a factor that can significantly boost survival rates, patients with NF1 are typically followed closely throughout their lives, receiving numerous cumbersome and costly diagnostic tests such as MRIs and PET scans. However, says Jaishri Blakeley, director of the Johns Hopkins Comprehensive Neurofibromatosis Center, many of these tests are unnecessary because an individual patient's risk of developing cancer is often relatively low.
"The 200,000 patients with NF1 in the U.S. likely segregate into low-risk and high-risk groups," she says, "but we don't yet know how to define these groups to optimize screening approaches that are most effective at finding and preventing cancer in people at high risk and sparing people who are at low risk burdensome and expensive tests."
Addressing the challenge of identifying markers of high and low risk for malignancy in people with NF1 that could ultimately inform the creation of surveillance algorithms is the first project that researchers are tackling in Johns Hopkins' new Neurofibromatosis Precision Medicine Center of Excellence. The center is part of Johns Hopkins inHealth, a system wide precision medicine initiative.
Like other Precision Medicine Centers of Excellence already existing in the institution — including those focused on prostate cancer, multiple sclerosis, and arrhythmias — the new center for neurofibromatosis aims to take the large volume of clinical data generated during the course of routine medical care and use it for research that can benefit patients.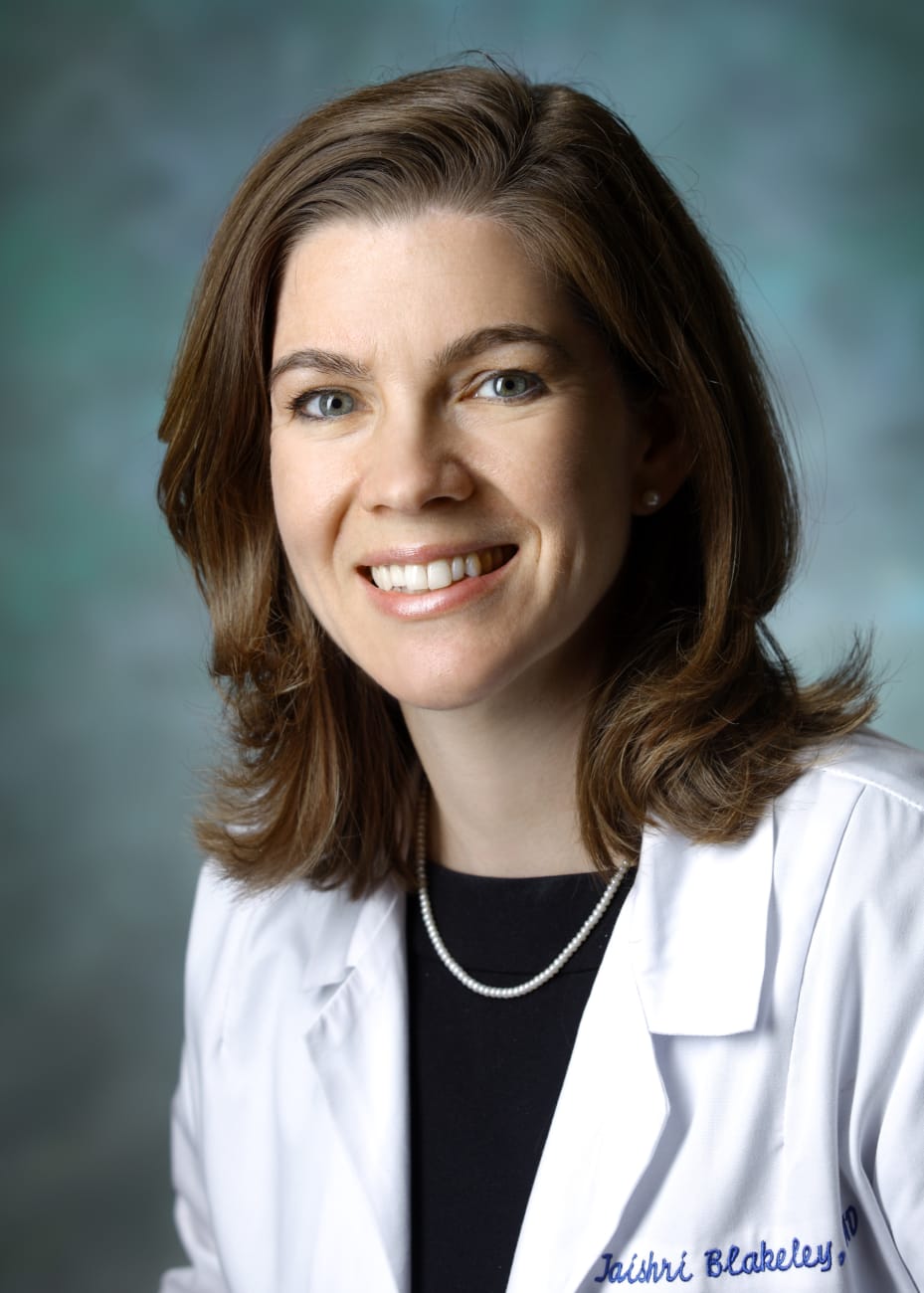 Share Fast Facts
Neurofibromatosis Precision Medicine Center of Excellence works to mine untapped volumes of clinical data and use it for research that can benefit patients with neurofibromatosis. Click to Tweet
As one of the few centers focusing on neurofibromatosis types 1 and 2 and schwannomatosis, the Comprehensive Neurofibromatosis Center follows roughly 1800 patients from around the world, offering a seamless transition from pediatric to adult care with experts in neuro-oncology, neurosurgery, genetics, plastic surgery, orthopedics, ophthalmology and other areas. Each patient's chart holds a wealth of information that could be a boon for research that then would directly benefit people living with these syndromes, Blakeley says.
"We write these long, detailed clinical notes, but few people get to use the data in them," Blakeley says. "Here is the opportunity to turn these notes into data points that could be a rich resource for answering critical clinical questions."
Funds and support from inHealth and the Neurofibromatosis Therapeutic Acceleration Program are helping Blakeley and her colleagues at the Neurofibromatosis Precision Medicine Center of Excellence tackle the practical problems involved in using this clinical data to develop a cancer risk algorithm, such as changing the way data is entered into the electronic medical record to make it easier to translate into secure and usable data points. Through the inHealth initiative, they are also forming collaborations with the colleagues at Johns Hopkins' Applied Physics Lab to develop new state-of-the-art ways to evaluate the data and search for patterns.
Together, Blakeley hopes that these efforts will reduce the heavy logistical, cost and psychosocial burdens on patients and hopefully improve outcomes for the people with NF1 with cancer by delivering individualized care.
"Right now, every person with NF1 is walking around with the weight of worry about cancer risk," she says. "With our work at the new center, we hope to help lift that burden for some patients and channel the saved costs, time and energy into practical efforts that can help save others' lives."