April 3, 2019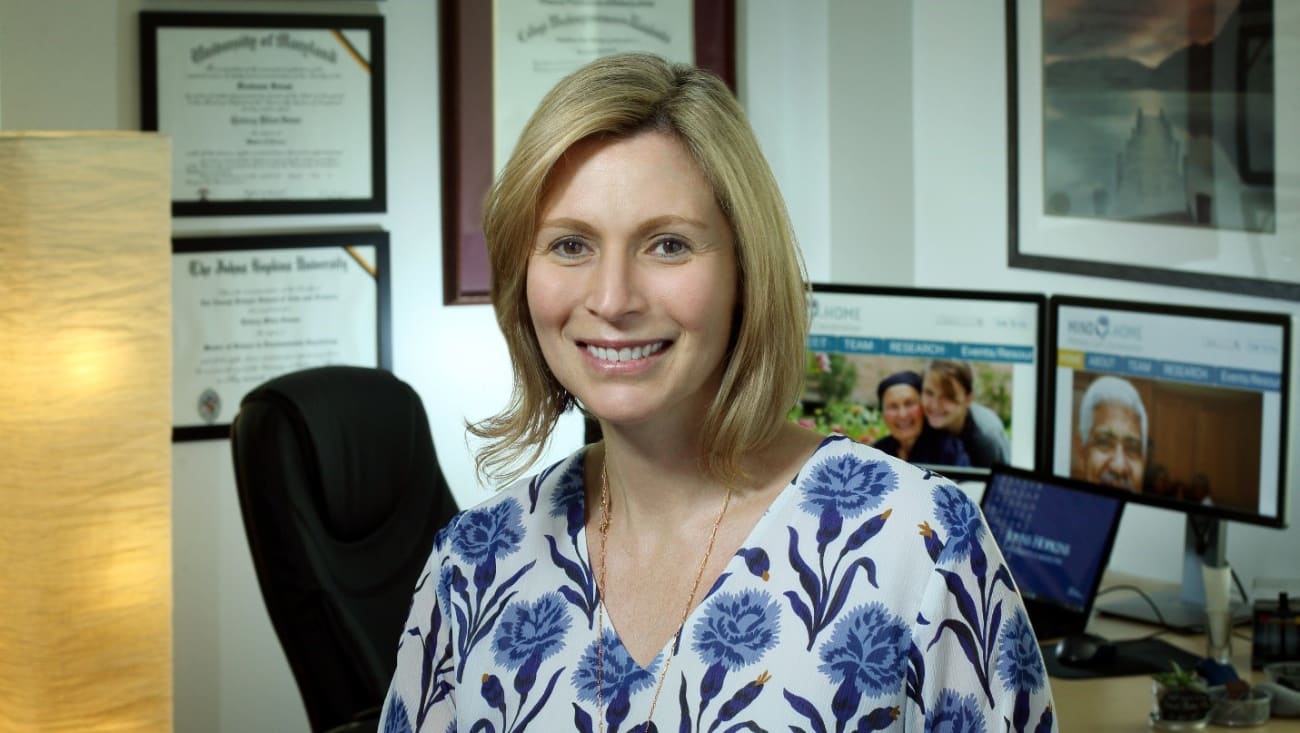 Lawrence Wissow, M.D., M.P.H., Rheanna Platt, M.D., M.P.H., and Leslie Miller, M.D., received funding to lead the Mid-Atlantic regional study site of a large multisite trial to evaluate digital versus in-person delivery of a psychotherapy intervention for mild to moderate child anxiety symptoms identified in general pediatric practices.
Quincy Samus, Ph.D., received an award of a National Institutes of Health (NIH) R01, or major project, grant for $3.9 million to conduct a randomized controlled trial of a model that builds on the Maximizing Independence at Home (MIND at Home) project. It's called Making Engagement Meaningful through Organized Routine Interaction (MEMORI) Corps. This is a novel activity-based companion care approach delivered in the home to people living with dementia and their family caregivers by trained and supervised senior volunteers.
Meg Chisolm, M.D., and Peter Zandi, Ph.D., were recently funded by the Once Upon a Time Foundation to carry out a study on "Social Media-Enhanced Care of Depression," which aims to better understand the use of depression-related language on social media and how it relates to trajectories of illness. Also, in partnership with Leslie Miller, M.D., a randomized controlled trial in adolescents and young adults with depression will be conducted to monitor social media use to see how it can help and to determine what challenges exist in implementation.
August Holtyn, Ph.D., was awarded $2.1 million over three years from the Centers for Disease Control and Prevention to evaluate two methods that could potentially enhance the implementation and uptake of office-based buprenorphine treatment. One of them involves using video to observe patients taking their medication while at home. Patients will submit videos of themselves taking medication that are then viewable on a secure web portal for providers to confirm medication adherence. This helps to ensure that the drugs are not being diverted for other purposes. The second method is adding incentives that can be integrated into the video platform and delivered remotely to reloadable credit cards. This could engage out-of-treatment opioid users to re-enter care and increase retention in the program.
In the setting of chronic pain, our department has long worked to look for alternative strategies that can allow patients to better manage their symptoms and their lives. Michael Smith, Ph.D., was recently awarded a grant for $3.5 million over five years to better understand the role that insomnia may have in increasing risk for chronic pain and associated depression in the elderly. He hypothesizes that poor sleep triggers an inflammatory response, and that the inflammation, in turn, makes people more sensitive to pain and more apt to become depressed. The hope is that this could lead to treatments aimed at either improving sleep or reducing inflammation, or both, and thereby provide an alternative approach to relieving chronic pain.
Susan Carnell, Ph.D., has been funded for her first NIH R01 grant to examine brain imaging data in infants to see how brain patterns relate to child eating behaviors and weight outcomes. Her hypothesis is that genetic and environmental factors known to be associated with obesity exert their influence on behavior through first shaping brain development.
One of our health services researchers, Andrea Young, Ph.D., has been awarded a K23 Career Development Award from the National Institute of Drug Abuse to examine the preventive effects of treatment for childhood mental illness on adolescent substance use. Problems with opioid abuse, as well as with abuse of other substances, are often intimately tied to problems with depression, anxiety and other psychiatric disorders.