After many years of research and innovation, Johns Hopkins physicians now offer more care possibilities than were once available for people with structural heart conditions.
Structural heart programs in the United States and elsewhere once focused almost exclusively on "closing holes" due to atrial and ventricular septal defects, says cardiologist Charles Lowenstein, co-director of the Johns Hopkins Heart and Vascular Institute.
Today, Johns Hopkins researchers and clinicians offer patients a host of options for a broad range of valvular and other structural heart disease problems. The team's approaches include transcatheter aortic valve replacement (TAVR), replacement or repair of leaky or stenotic mitral valves using transcatheter technology, and mitral transcatheter edge-to-edge repair (TEER). The team also offers left atrial appendage occlusion procedures (LAAO) to reduce the risk of stroke due to atrial fibrillation in patients who are unable to take anticoagulant medications.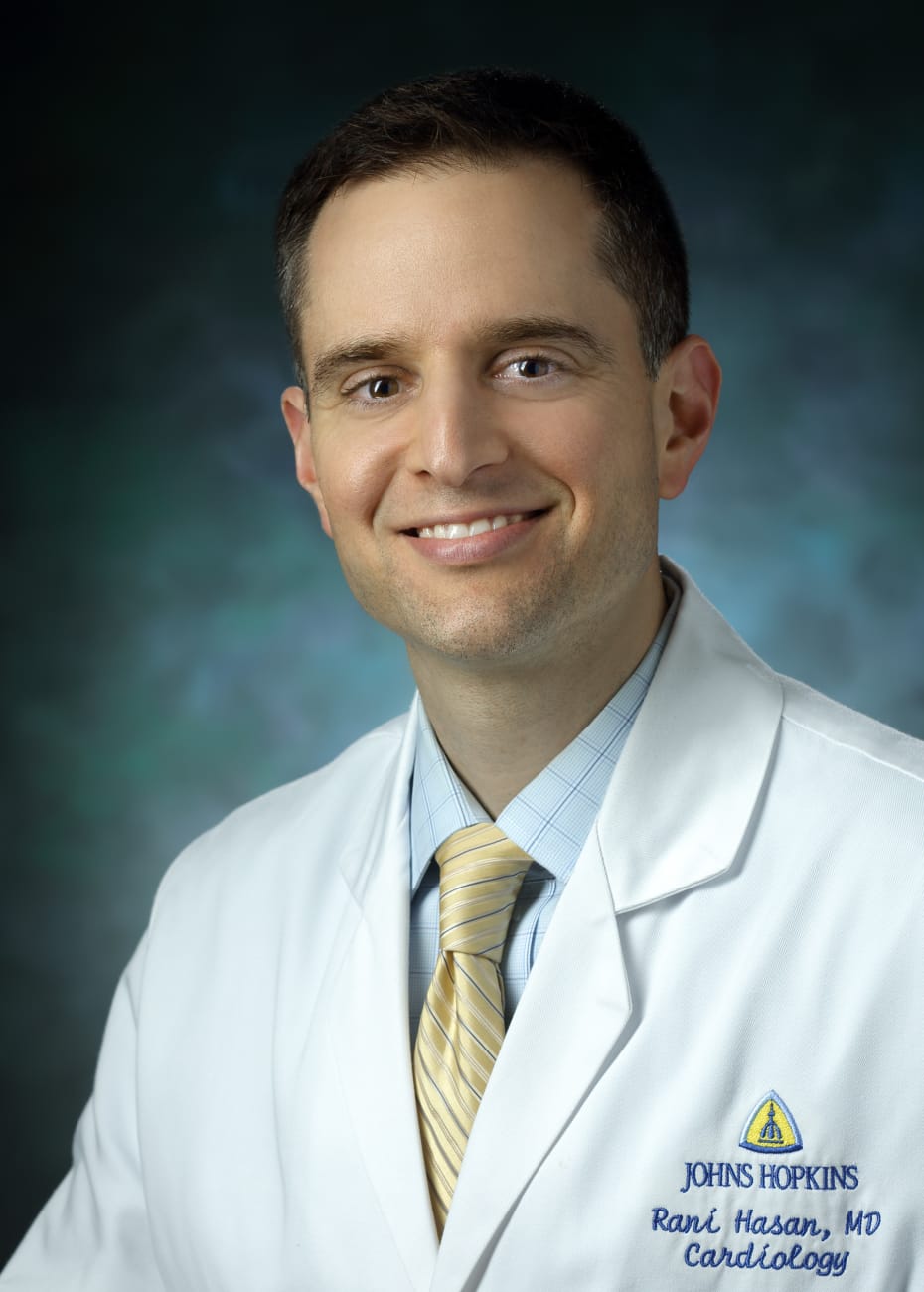 Johns Hopkins interventionalists and surgeons have performed more than 2,000 TAVR operations, making the institution among the country's highest-volume centers for this approach.
Data also show that the structural heart program is one of the safest in the United States. Overall performance of the team is well above the national standard, based on information reported through the Transcatheter Valve Registry, a national reporting registry sponsored by the Society of Thoracic Surgeons and the American College of Cardiology.
"When patients come into our valve center," says Lowenstein, "they get complete workups by a team of cardiologists, cardiac surgeons and interventional cardiologists who together recommend medical therapy, surgical therapy or minimally invasive interventional therapy. Hopkins has a proud tradition of clinical investigation into cardiac surgery, cardiac devices and cardiac care."
Under the leadership of James Gammie, co-director of the Johns Hopkins Heart and Vascular Institute, the team's observed mortality versus expected mortality in cardiac surgery is less than 1, Lowenstein says. "With people like Jim Gammie in mitral valve repairs, and Duke Cameron doing complex aortic surgery, we have some of the world's leading experts available to help patients in need," he says.
Clinical Trials Offer Nonsurgical Options
For the large cohort of patients deemed at high risk for cardiac surgery, due to advanced age or other comorbidities, transcatheter aortic and mitral valve repair are increasingly the option of choice using devices approved by the Food and Drug Administration, notes Jon Resar, director of the adult cardiac catheterization laboratory and interventional cardiology at The Johns Hopkins Hospital. Johns Hopkins is a leading site for clinical trials incorporating new devices and therapies. One such study is exploring a new valve for transcatheter mitral valve replacement (TMVR) via a catheter through the femoral vein in the leg.
"The benefit for patients in this study is that there is no surgery, no cardiopulmonary bypass, and we are able to put in the replacement mitral valve in a beating heart," says Resar. Additionally, two randomized multicenter clinical trials are underway using different targeted device therapies for regurgitation of the tricuspid valve, he says.
Learn more about clinical trials at Johns Hopkins Medicine.
Johns Hopkins is also a leading center for transcatheter edge-to-edge repair (TEER) using clips on the leaflets of the mitral valve to reduce the amount of leakage. The Heart and Vascular Institute team performs more than 50 of the procedures annually. "Those procedures," says Resar, "work very well, they keep patients out of the hospital, and they in fact help patients live longer with much better quality of life."
Rani Hasan, regional medical director of the institute's structural heart program at Suburban Hospital and director of the interventional cardiology fellowship program at the Johns Hopkins University School of Medicine, stresses the value of clinical trials for guiding future approaches for certain eligible patients. "With modern techniques and newer devices, and iterations of those devices," Hasan says, "the question is, 'Can we achieve similar results with catheter-based approaches than can be achieved with surgery?' These options evolve over time thanks to this work."
Another clinical trial is examining when a patient's progression toward severe aortic disease should trigger the TAVR intervention, and whether to treat the disease at the moderate stage, says Hasan. Patients who have both moderate aortic valve stenosis and some evidence of congestive heart failure can either receive medication alone or receive medications plus TAVR. The outcome of this trial could reaffirm, or potentially change, the standard of care, says Hasan.
"For our referring physician colleagues, the bottom line when it comes to clinical trials is we have options," he says. "And of course, we offer the full gamut of surgical approaches. So, when you trust us in the care of your patients, we'll work to offer them the best tailored approach. We want to make it simple."
To refer a patient, call 410-614-1132.