Over the past two decades, the incidence of hepatocellular carcinoma — a lethal liver cancer — has tripled in Vietnam. The Southeast Asian nation now ranks fourth in the world in liver cancer deaths. A pair of Johns Hopkins faculty researchers and clinicians are dedicated to slowing the cancer's rampant progress by nullifying viral hepatitis  — a main driver of the condition — within less than seven years.
In 2019, Johns Hopkins hepatologists Doan Dao and James Hamilton, with generous help from philanthropist Mai Dolch, established the Center of Excellence for Liver Disease in Vietnam to combat disease through research and direct care, as well as to educate clinicians, public health officials and citizens about the dangers of viral hepatitis. The center was established under the leadership and support of Professor Emeritus Anthony Kalloo and Professor Anne Marie Lennon.
"The center's goal is to improve health for people in Vietnam by tackling this huge burden of viral hepatitis and hepatocellular carcinoma," says Hamilton. "This really brings the Johns Hopkins mission of research, education and patient care to Vietnam."
With regard to building a strong foundation to catalyze elimination of viral hepatitis and foster early detection of liver cancer in Vietnam in a short span of time, Dao says: "It will be difficult, but I believe it's possible."
A lack of access to both health care and health information has led to a skyrocketing infection rate of hepatitis B and C.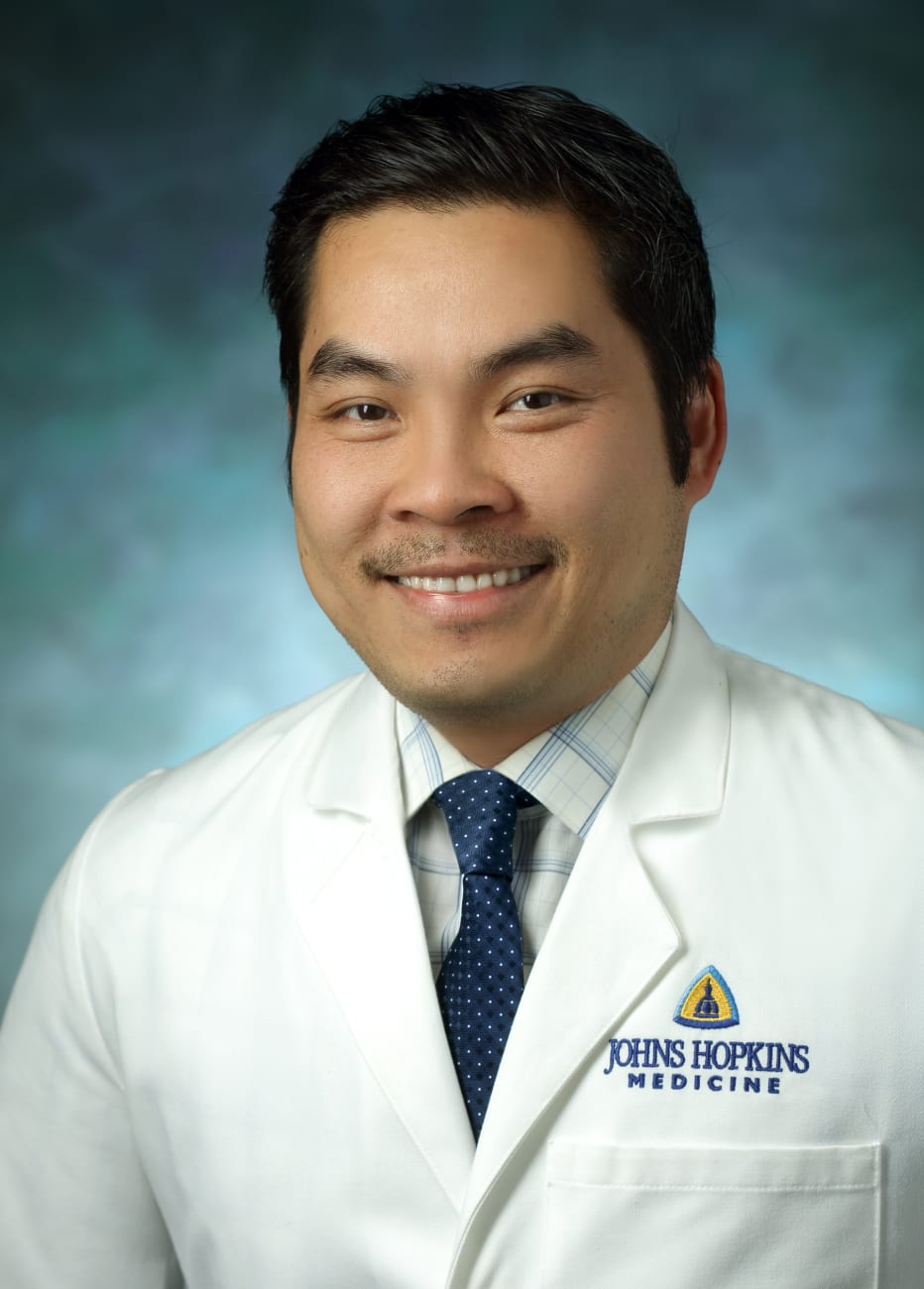 "Studies show that approximately 10 million people in Vietnam carry the hepatitis B virus," says Dao. "But less than 5% of those eligible for the treatment are receiving it." For hepatitis C, there are about a million people living with the viral infection in Vietnam; yet data from the nation's Ministry of Health and the World Health Organization's Vietnam Office show that only 6,000 of them are treated.
In urban areas such as Ho Chi Minh City and Hanoi, as many as 10% of citizens are living with viral hepatitis B or C. In rural areas, that percentage reaches as high as 20%. According to the World Health Organization, Vietnam is one of 11 countries that bear half the world's burden of chronic viral hepatitis.
Dao says the center's focus is simple: "We want people in Vietnam to have increased access to early diagnosis and treatment." A Johns Hopkins faculty member, Dao spends half of the year in Vietnam, overseeing the center's operations.
"In Ho Chi Minh City, we've educated about 1,000 primary care providers," he says, adding that Johns Hopkins has provided continuing medical education, or CME, credits for those who have taken a course that Dao and Hamilton designed for the program. "We've worked with them in areas of viral hepatitis prevention, diagnosis and basic treatment."
The center has grown quickly. A 17-person cohort consisting of resident physicians, postdocs and medical students is "working on various projects and programs" on the center's behalf, says Dao.
Since the program launched, the team has screened more than 20,000 people for the viruses that cause hepatitis B and C.
Dao and Hamilton have established tight collaborations with the Ho Chi Minh City Department of Health, University of Medicine and Pharmacy of Ho Chi Minh City, Pham Ngoc Thach University of Medicine, the Vietnam Viral Hepatitis Alliance, and 108 Central Military Hospital in Hanoi. Dao travels the country, working with physicians and other health care providers on strategies to help prevent hepatocellular carcinoma.
Five hospitals in Vietnam --  two in Hanoi and three in Southern Vietnam, spanning roughly 1,200 miles  --  are part of a clinical trial Dao is conducting to study liver cancer. Five more hospitals in Saudi Arabia, another country with a high incidence of liver cancer, also are part of Dao's trial. The five-year study will follow 1,600 adults who are at high risk of developing the disease. Participants will get twice-yearly abdominal ultrasounds, as well as blood tests to detect a biomarker that indicates the cancer.
Working with a Johns Hopkins team that makes tests to help clinicians detect tumor DNA fragments in blood samples, the center's staff members plan to begin screening for liver cancer this fall. When a test comes back positive, they will work to get the new patient connected with oncologists and liver specialists.
Additionally, with support from the Ludwig Institute for Cancer Research and its scientific director, Chi Van Dang, the center's team  is conducting a three-year study to find new methods to detect early liver cancer recurrence in patients who underwent liver resection, in collaboration with the 108 Central Military Hospital. Dang has guided the center's development since its inception.
"Early detection is always the goal for any cancer case," says Dao.
Dao notes that, while many genome-based tests are expensive, his study is using technology developed at Johns Hopkins designed to be low cost and efficient at population levels.
A native of Vietnam, Dao says viral hepatitis affects many members of his family. He has spent the past 12 years studying viral hepatitis in hopes of addressing the epidemic in the country where he was born and lived until his late teens. His goal as a physician has always been to provide care for people in Vietnam.
"When I was in medical school and postgraduate trainings, it was my dream to be able to return to my home country to contribute to addressing this viral hepatitis and liver cancer problem," says Dao. "Hopkins is a nurturing environment for me to make such contributions to Vietnam; it's very special to me." Dao continues.
To support this important work, please contact Allison Singley at asingl16@jhmi.edu.