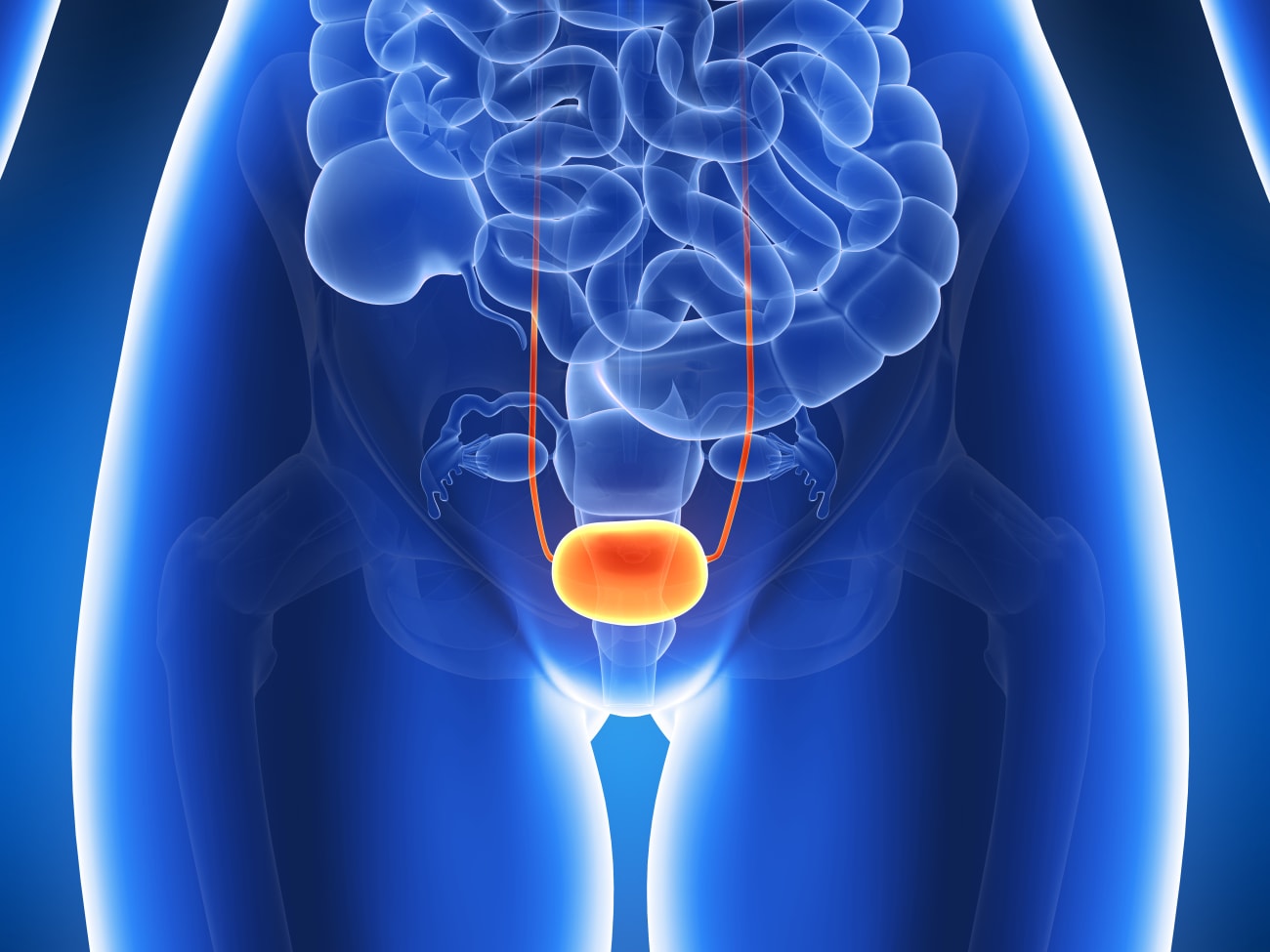 SUMMARY
Treatment options for stress incontinence included a pessary, a suture procedure, non-mesh slings, and permanent mesh slings.  Treatments for overactive bladder can include physical therapy, medications, external electrical stimulation, implanted neurostimulator, and bladder Botox. 
PATIENT PRESENTATION 
A 46-year-old woman with a long history of urinary leaking presented with continued problems after having a previous treatment at another hospital.  She had both stress incontinence (leaking with activity, such as coughing, sneezing, laughing, and exercise) and overactive bladder (sense of urgency and need to rush to the bathroom).  The patient also suffered from urinary frequency, voiding more than ten times in the day and three times at night.  
TREATMENTS RECEIVED 
After discussing options for care, this patient elected to have a retropubic mesh sling placed.  The procedure is minimally invasive, and this sling has been used for over 15 years with excellent long-term outcome data. A cystoscopy is also conducted during this procedure to ensure proper placement under the urethra. 
The surgery took about 30 minutes and after waking, the patient had a catheter and a bladder trial done by filling the bladder with sterile fluid, taking the catheter out and then having the patient void.  She then went home a few hours after surgery.  
PATIENT OUTCOME AFTER SURGERY 
The patient was able to successfully increase to normal physical activity two weeks after surgery, with the exception of avoiding intercourse or placing anything in the vagina (such as tampons) for six weeks to allow for suture healing. She is doing very well.  Her stress incontinence has totally resolved and with the combination of the procedure and reducing her fluid intake to a moderate level, she also does not suffer from overactive bladder symptoms anymore. 
Because the retropubic mesh sling is a permanent material, it has excellent long-term results.  Side effects are rare; there is a slight risk of it being too tight (3%) and therefore hard to void, or it can expose into the vagina (2%).   Fortunately, this is unusual, the patient usually knows there is an issue right away and it can be remedied if it occurs.  
The retropubic mesh sling procedure is specifically designed for stress incontinence but in some cases, about a third of patients will have improvement of their overactive bladder.