A working group of Johns Hopkins Medicine cardiologists, including Dr. Erin Michos, American Heart Association (AHA) and American College of Cardiology (ACC) colleagues have released updated guidelines for clinicians and patients on the primary prevention of cardiovascular disease. These new recommendations were presented at the 2019 ACC 68th Annual Scientific Session and Expo on March 17, 2019 and published in the journal Circulation.
Related Presenters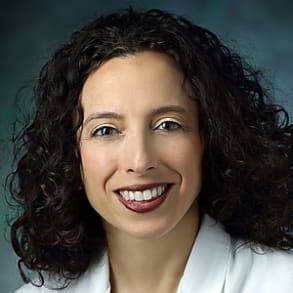 Associate Director of Preventive Cardiology
Johns Hopkins Ciccarone Center for the Prevention of Cardiovascular Disease
Dr. Erin D. Michos is an Associate Professor of Medicine within the Division of Cardiology at Johns Hopkins School of Medicine, with joint appointment in the Department of Epidemiology at the Johns Hopkins Bloomberg School of Public Health.