Dr. Michos talks about research on gender disparities identified by looking at self-reported outcomes by woman living with cardiovascular disease. By understanding the gender gap in communicating with health care providers, we can work towards improving outcomes for female patients.
Share Fast Facts
Study led by @ErinMichos of 11 million women living with #HeartDisease found significant gender disparity with health care provider communication, which may impact outcomes. Click to Tweet
Related Presenters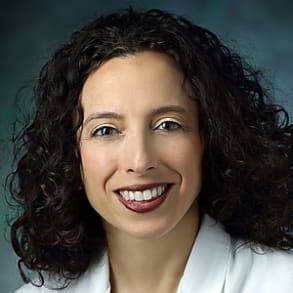 Associate Director of Preventive Cardiology
Johns Hopkins Ciccarone Center for the Prevention of Cardiovascular Disease
Dr. Erin D. Michos is an Associate Professor of Medicine within the Division of Cardiology at Johns Hopkins School of Medicine, with joint appointment in the Department of Epidemiology at the Johns Hopkins Bloomberg School of Public Health.