Using data from a nationwide survey that represents 11 million women with heart and blood vessel diseases, Johns Hopkins Medicine researchers say women continue to report significant disparities in the care they receive compared with men. And the root problem, many women say, is that health care providers don't listen to or respect them. Drs. Erin Michos and Victor Okunrintemi discuss the findings of their study in the Journal of the American Heart Association.
Learn more at www.hopkinsmedicine.org
Related Presenters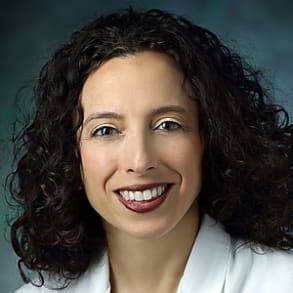 Associate Director of Preventive Cardiology
Johns Hopkins Ciccarone Center for the Prevention of Cardiovascular Disease
Dr. Erin D. Michos is an Associate Professor of Medicine within the Division of Cardiology at Johns Hopkins School of Medicine, with joint appointment in the Department of Epidemiology at the Johns Hopkins Bloomberg School of Public Health.